Description
Demystifying Patent Law with Bereskin & Parr
Join Bereskin & Parr for this hands-on workshop, which will provide an overview of patent law with a focus on topics such as patentability of inventions, freedom to operate analysis, patent filing strategies and other practical IP decisions while balancing legal, technical and business objectives.
SPEAKERS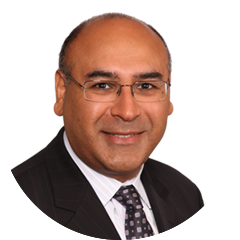 Bhupinder Randhawa, Partner

Bhupinder Randhawa is a partner with Bereskin & Parr LLP, and a registered US and Canadian patent agent. He is the leader of the firm's Electrical & Computer Technology practice group, and co-leader of the Artificial Intelligence practice group. Bhupinder's practice focuses on patent and technology law, particularly obtaining and leveraging intellectual property rights for technology clients.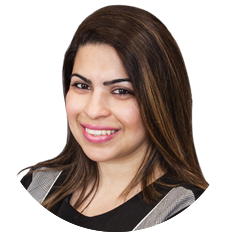 Reshika Dhir, Associate
Reshika Dhir is an associate with Bereskin & Parr LLP, and a registered US and Canadian patent agent. Her practice focuses on drafting and prosecuting patent applications with a particular focus on electrical and software-based innovations.
Getting to ventureLAB:
Parking is available in the guest parking area of the IBM Headquarters at 3600 Steeles Avenue East in Markham. From Pharmacy Road/Esna Park Road, enter into the IBM driveway and follow the signage directing you to the guest parking. All parking is free. If taking transit, enter via Esna Park Road on the north side of Steeles Avenue.
Enter through the Main Reception where a ventureLAB team member will greet you and help you find your way. For more information about ventureLAB please visit www.ventureLAB.ca. Questions? Send us an email at hello@ventureLAB.ca.


About ventureLAB
ventureLAB is a leading technology hub that supports tech entrepreneurs and small businesses. Located in York Region, Canada's densest technology cluster, ventureLAB has supported over 2,000 entrepreneurs in a region that is home to over 4,300 technology companies and 65,000 tech jobs. ventureLAB operates a 50,000 square-foot innovation hub that is home to over 45 tech companies and innovation partners. At ventureLAB, we support tech entrepreneurs through programs focused on capital, talent, and technology to grow and scale their businesses locally, nationally, and globally.
About Bereskin & Parr
Bereskin & Parr LLP is a leading Canadian full service intellectual property law firm serving clients across all industries around the world. Founded in 1965, the firm has grown to be one of the largest IP firms in Canada with offices located in major economic and technology centres. Bereskin & Parr is made up of more than 70 lawyers and patent and trademark agents, many of whom are recognized as leading practitioners in their specialized fields. The firm has established a depth of legal talent and systems to service clients in every aspect of patent, trademark and copyright law and IP litigation. Bereskin & Parr and its award-winning professionals are consistently ranked as the benchmark for IP law in Canada.
---
Ticket Deposit & Refund
Fees associated with ticket purchases will be refunded after the event, given that the person who purchased said ticket is in attendance and had their ticket scanned by a ventureLAB team member on the day of the event. Refunds will not be issued to those who do not attend or those who do not cancel their ticket a minimum of 48 hours in advance.
The Cup Demo Workshop: with Bereskin & Parr will have a per ticket price of $15.00. Once the event has concluded, attendees will receive their ticket deposit back, minus Eventbrite Processing Fee's (roughly $1.71/ticket).
Photo/Video Disclaimer
All ventureLAB events are recorded for educational and marketing purposes. If you do not wish to be included in these recordings please let a ventureLAB team member know as soon as possible so that we can omit you from the recording.