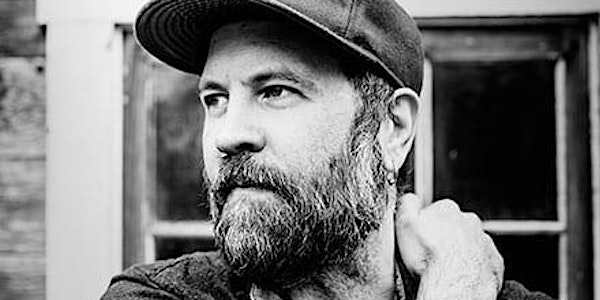 Dennis Ellsworth & Nolton Lake
Two compelling performers share the stage on this November evening.....Dennis Ellsworth from PEI and Montreal based Nolton Lake.
By Patchwork House Concerts
Date and time
Sat, Nov 11, 2023 8:00 PM - 11:00 PM AST
Location
Patchwork House Concerts 30 First Ave Bedford, NS B4A 1Z9 Canada
Refund Policy
Contact the organizer to request a refund.
Eventbrite's fee is nonrefundable.
About this event
Nolton Lake is a self-taught acoustic musician based in Montreal playing a mix of folk/world music. From his travels, he brings home different sounds and instruments to create music as a voyage captured in each song. From heart-felt sung acoustic songs to groovier world tunes, from the acoustic guitar to the Indian sitar, Nolton Lake mixes things up in way unheard of before, creating a vibe of faraway utopia within a calm feeling of finally being home.
Lake's third EP Dark Blue was released earlier this year. Born during winter, in the large Gésu church hall in Montréal, it is a live recording with the generous participation of amazing musicians on the cello, the bass, the electric guitar, and drums/percussions. The EP bleeds truth, resonates with authenticity, and celebrates nostalgia. It's a smooth and tender album, on the themes of mystery, childhood, love, and introverted happiness. Take listen: Lake Champlain
Dennis Ellsworth is a songwriter, performer, sideman, and record producer from Charlottetown, PE. His songwriting career started in high school, filling notebooks with lyrics and poems. He grew up on the Beatles, Simon & Garfunkel, Ray Charles, Kris Kristofferson, Roy Orbison, Willie Nelson and Merle Haggard. Over the years he has collaborated with Josh Finlayson and Andy Maize from Skydiggers, Gord Downie from The Tragically Hip, Joel Plaskett, Donovan Woods, & Rose Cousins. In 2015 Dennis signed a publishing deal with Cymba Music Publishing in Toronto and has since written songs in a wide variety of styles His music has appeared in television shows for CBC, Netflix, HBO and was featured in the award-winning film, The New Romantic.
Ellsworth has released 2 full length albums with his previous group, Haunted Hearts, an album as a duo with Kinley Dowling, two EP's and 10 full length solo albums, including his most recent triple album project called Bound by Love. Take a listen: Sparrow on Your Windowsill
NOTE: Patchwork (https://patchworkhouseconcerts.ca) is a house concert series, i.e. we present concerts in our living room. For all shows the artist(s) take the door. We provide the stage, chairs and hopefully a room filled with eager listeners. We will provide a few snacks and soft drinks will be available; otherwise it is BYOB (feel free to bring what inspires you!). Bringing music-loving-friends and visiting family members is strongly encouraged.
About the organizer
Patchwork House Concerts is a house concert series hosted by Monique & George.  We provide a stage for live music to be performed to a listening audience.  The stage happens to be in our living room.  To sign-up for our private email list, message mleblanc.patchwork@gmail.com.  Visit our website at www.patchworkhouseconcerts.ca for a list of upcoming and past shows.