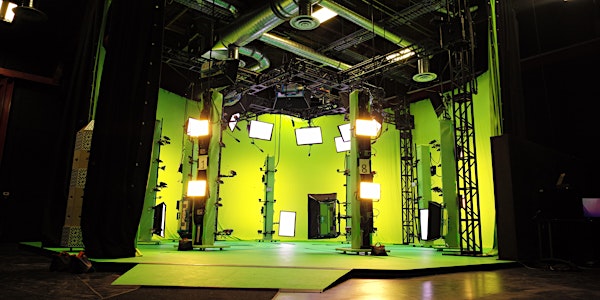 Departure Lounge - VIP Reception
An evening of networking and real-time and virtual production tech demos to celebrate the opening of Departure Lounge's new studio.
Date and time
Wed, Aug 10, 2022 6:00 PM - 11:00 PM PDT
Location
Centre for Digital Media 577 Great Northern Way 170 Vancouver, BC V5T 1E1 Canada
About this event
Departure Lounge Inc. and our technology partners invite you to join us in celebrating the opening of our 6,000 sq. ft. studio located on campus at the Centre for Digital Media, just minutes from the Vancouver Convention Centre. Our studio houses a one-stop-shop of cutting-edge real-time and virtual production technologies of interest to anyone in the digital content creation industries.
We are excited to present a cutting edge Live Virtual Production demo at our Vancouver HQ with SIGGRAPH partners HTC Vive and Arcturus. We will demonstrate how using the new HTC Vive Mars tracking technology, Arcturus' volumetric advanced post-production editing software, and Departure Lounge's LED ARwall and Metastage Volumetric Capture system is creating flexible and next generation work flows in Virtual Production.
In addition, our partners, MOVE.AI will be showcasing the latest in markerless motion capture, with a demonstration of their new live tracking system.
Substantial hors d'oeuvres and a range of beverages will be provided.
Paid underground parking is available at 565 Great Northern Way: https://goo.gl/maps/cb1ockZyPN5h9WXx7

About the organizer
Departure Lounge provides a range of innovative tools and technologies that facilitate access to the Metaverse, along with creative services and Web3 expertise that utilize those technologies. Departure Lounge is based in the Metaverse capital of the world, Vancouver, BC, Canada.