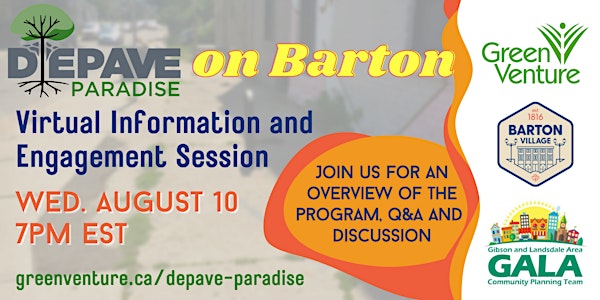 Depave on Barton St. Engagement Session
Want to know more about the Depave on Barton projects and how you can be involved?
About this event
Join Green Venture, the Barton Village BIA, and the GALA Community Planning Team on August 10th, 2022 for a virtual information and engagement session. We will be chatting about completed, in-progress and future projects, taking questions, and looking for input on what works and what can be improved in the future. Help identify spaces in the Barton Village community that would benefit from depaving, and share what you think would make for the most impactful Boulevards.
Learn more about the Depave Paradise program at greenventure.ca/depave-paradise, or visit completed Boulevards in-person at 621, 539, 579-581, and 342 Barton St E.