Description

====\\DeRAIL launches in partnership with Doors Open Toronto under the theme of Re-used, Re-visited and Revised as a new curated platform for contemporary art and architecture, situated within the vibrant landscape of the West Toronto Railpath.

For its inaugural commission in Spring 2016, DeRAIL presents Mobile Ink Factory by Toronto Ink Company. Educational, playful and participatory, the Mobile Ink Factory draws attention to biodiversity and the inherent colours of the railpath and celebrates new ways of understanding a familiar place beyond its usual functionality. In groups of 25 led by artist Jason Logan, participants are invited to walk a section of the railpath and learn about the ecosystem of the railpath and make ink from natural and handmade elements collected during the exploratory walks. Participants are then invited to make a bottle of ink as a souvenir of place, time and experience.

Jason Logan's work can be experienced at the DeRAIL hub throughout the Doors Open Toronto weekend (10-5pm each day). Preregister for one of the daily walking tours via eventbrite. Space is limited.

The walk will be approximately one hour to reveal the hidden elements of this urban landscape. Meet at the DeRAIL hub at the south entry of the railpath (Dundas Street West and Sterling Road) and walk north towards the Wallace bridge. The route is fully accessible.

ARTIST BIO
Jason Logan is an internationally recognized designer, Creative Director, author and artist. His work is often playfully interested in mapping the space between words pictures and the senses. He is also founder of the Toronto Ink company an experiment in urban wilds, and citizen science through colour extraction. His work appears regularly in the New York Times and his fine art has been shown in New York, Los Angeles and Toronto and the Yukon. He has been recognized by the American Institute for Graphic Arts, The Society of Publication Designers and the Canada Council for the Arts.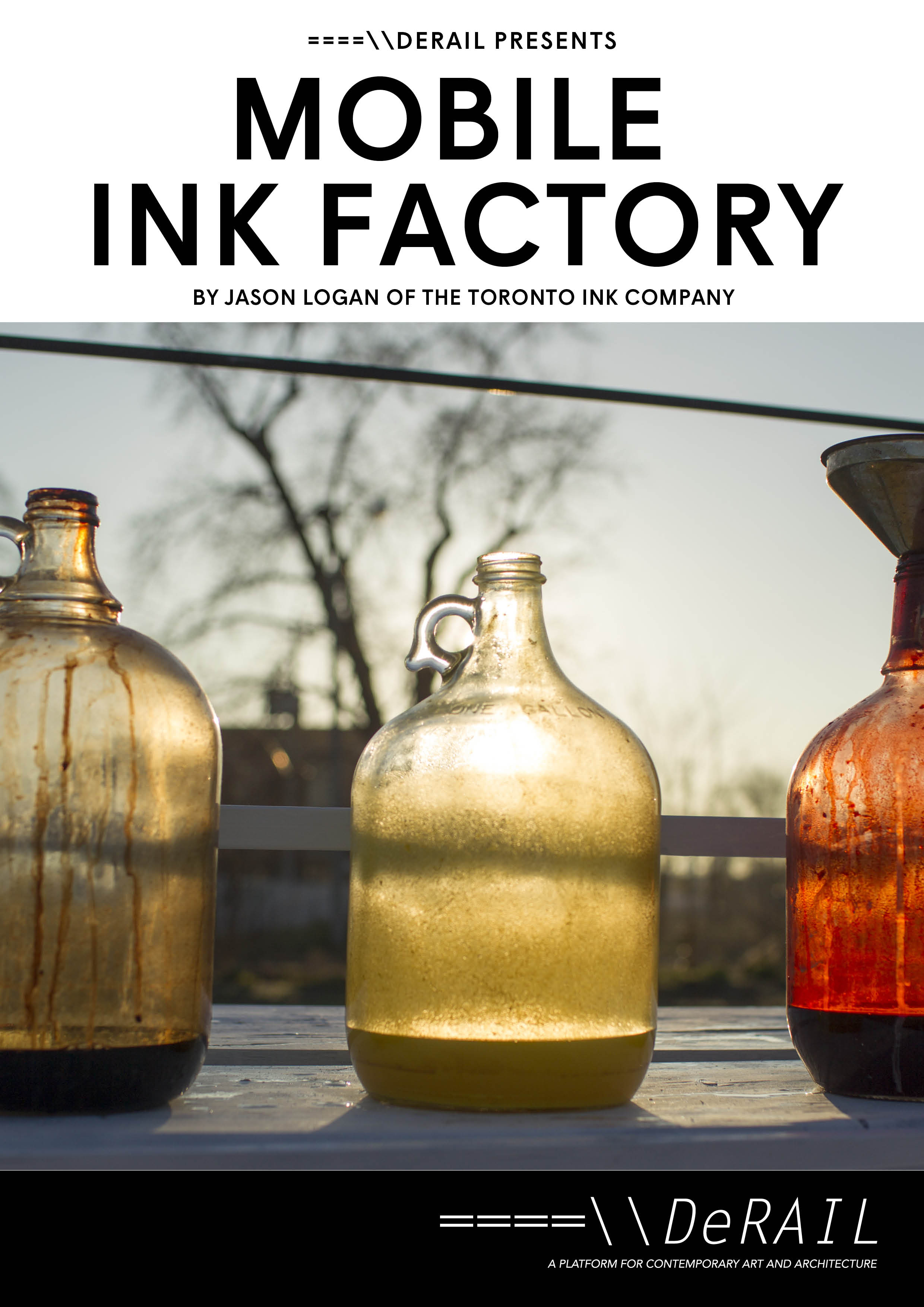 For more information, photos, accreditation, or interview requests contact:
Gelareh Saadatpajouh, Co-founder
416 970 9622
we@derailart.com
derailart.com \\ @derailart \\ #derailart \\ #DOT16