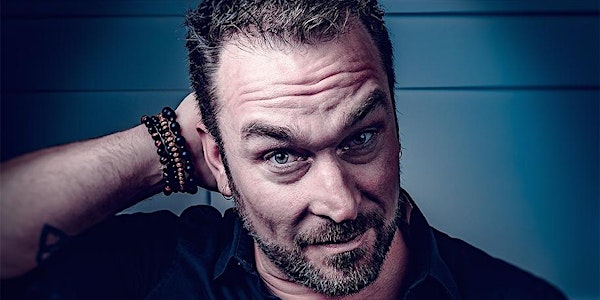 Derek Seguin - October 6, 7, 8, 2022
As seen on HBO Canada and Just For Laughs, catch the hilarious Derek Seguin plus great guests and fellow Just-For-Laughians!
When and where
Location
The Comedy Nest 2313 St Catherine St West 3rd Floor of Montreal Forum Montreal, QC H3H 1N2 Canada
About this event
As seen on HBO Canada, Just For Laughs, and a fan favourite on CBC's The Debaters, Derek Seguin's life is an open book of hilarious incidents, accidents and observations. His latest comedy album, Panderek, was nominated for a Juno Award (the Canadian Equivalent of the Grammys) and he's one of only a handful of winners of SiriusXM's $25 000 Top Comic Challenge! Plus opening acts and MCs!
PLEASE NOTE Derek can get a little dirty sometimes so you may want to leave your grandparents home for this one.
PLUS GUESTS ON THURSDAY OCTOBER 6th: Kelly Zemnickis (Boston Comedy Festival), Carly Baker (Houston Comedy Festival), former Rhino Party candidate Sean Carson, Nazeer Khan and more!
PLUS GUESTS ON FRIDAY OCTOBER 7th: Rodney Ramsey (Kevin Hart's LOL Network), Kelly Zemnickis (Boston Comedy Festival), Hadi Kubba (NY Asian Comedy Festival), Lawrence Corber (Just For Laughs), Isabelle Gaumont (CTV Comedy Channel)
PLUS GUESTS ON SATURDAY OCTOBER 8th: Rodney Ramsey (Kevin Hart's LOL Network), Hadi Kubba (NY Asian Comedy Festival), Bobby Knauff (CTV's Insecurity), Lawrence Corber (Just For Laughs), Marianne Mandrusiak
All shows are 90 minutes • Doors for 8pm shows open at 7:15pm • Doors for 10:30 shows open at 10pm • Must be 18 or older • All shows are in English • Across the street from Atwater Metro • Parking in the Forum only $6 for the evening