Location
Victoria Event Centre
1415 Broad St
Victoria, BC V8W 2B2
Canada
Description
This month "Season 2 - Episode 1" features restaurateur and actor Howie Siegel, Derwin's hated ex-wife actress Amanda Lisman, and special musical guest Tal Bachman who will perform his 1999 global #1 hit song "She's So High"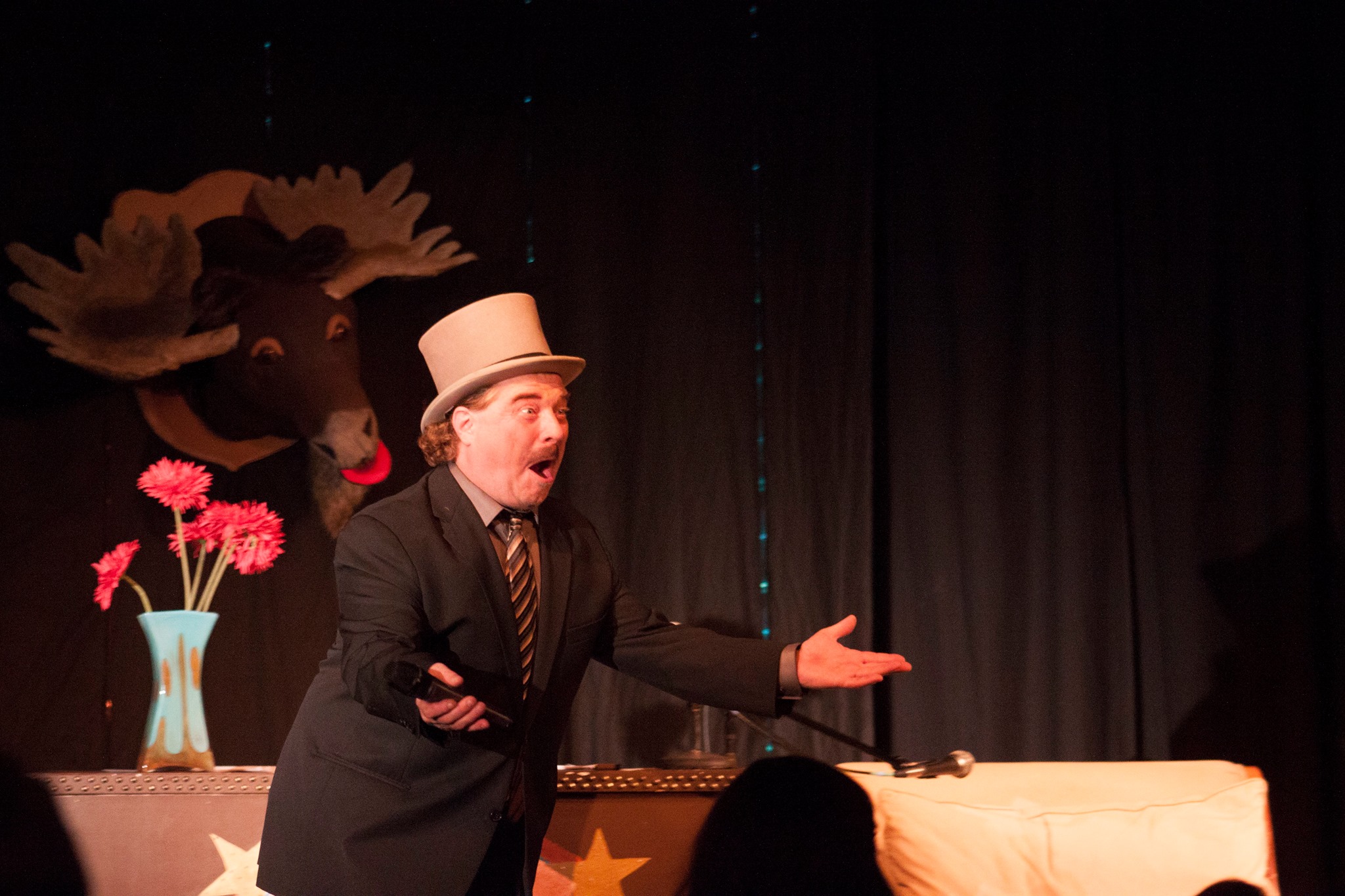 HEAR YE HEAR YE! Sunday, September 22, 2013 shall herald the glorious Premiere of Season Two of "Derwin Blanshard's Extremely Classy Sunday Evening Programme" at the Victoria Event Centre at 8 pm.
After a sold-out & star-studded first season, this live taping of the world-famous fictional television talk show has become Victoria's hottest ticket. Last season enjoyed celebrities such as Mike Delamont, Jacob Richmond, and CBC's Bob McDonald; musicians Carolyn Mark, & Hank N Lily; as well as political guests Mayors Dean Fortin and Nils Jensen, MLAs Lana Popham, Nicholas Simons, and Nobel Peace Prize Winner Andrew Weaver.
The Derwin Blanshard Show (for short) is a reimagined post-modern take on the classic 1950's variety/talk TV show. Derwin Blanshard, (played by Wes Borg), is an eccentric British old-money millionaire blowhard, and the show walks a fine line between intellectual elegance and broad comedy, while being filmed with imaginary cameras for a fictional global television network.
Season Two promises to be bigger and even more subversively absurd and spectacular than ever, as the cast and crew attempt to not kill each other as they try to satisfy the network executives and keep the show at #1 in Italy and Australia (at least) all the while keeping Corky (recently returned from rehab) under control and watching as Derwin adds to his never ending list of ex-wives.
We would be happy to provide print quality photos as well as broadcast quality HD video and audio. We would also love any interview requests with Wes Borg, Derwin Blanshard (Wes in character) or anyone else involved in the show (except Tal Bachman). There is additional material at http://www.derwinblanshard.com/.