Desayune Con Nosotros

Saturday, 28 September 2019 from 9:00 AM to 12:00 PM (EDT)
Event Details
Thanks for your interest in attending to DesayuneConNosotros. These words translated into English mean, HaveBreakfastWithUs.
DesayuneConNosotros aim is to social integration and to create opportunities for professional and personal growth through informative events and workshops and by providing a great environment to connect with influential people and experts in a variety of fields and occupations.
Next Saturday, September 28 at 9 am, we will be honoured with a great keynote speaker. Her name is Rosa Galvez, Honourable Senator to the Federal Parlament. This event will take place at The Goose and Firkin, located at 1875 Leslie St, Toronto. The place has free parking.
Dr. Rosa Galvez's background is in sanitary engineering, in which she obtained a degree at the Universidad Nacional de Ingeniería in Lima, Peru. Dr. Galvez obtained in 1989 and 1994, respectively, a master and doctorate in environmental engineering from McGill University, Montreal, Canada. From 2011 to 2016,
Dr. Galvez was the Chair of the Civil and Water Engineering department at Laval University in Québec, a high administrative academic post in engineering rare for women to achieve. Dr. Rosa Galvez was appointed under recommendation of Prime Minister Justin Trudeau as an independent Senator for Québec on December 6, 2016.
Senator Galvez is currently the Chair of the Standing Committee on Energy, the Environment and Natural Resources. She is also a member of the Standing Committee on Transport and Communications.
The fields of expertise of Dr. Galvez include Water and Wastewater Treatment Processes, Integrated Watershed Management, Sustainable Development, Municipal and Hazardous Waste Management, Soil Rehabilitation studies, Environmental Impacts Assessment, Risk Analysis and Aid Decision Methods.
Dr. Galvez is an internationally recognized researcher and author of hundreds of scientific articles. More than 80 students have graduated under her supervision who now hold important posts in consulting and academic sectors around the world.
She has acted as an expert for national and international agencies such as the Commission of Environmental Cooperation of NAFTA, the Scottish Research Partnership of the U.K. Research Council, and the UN-Chair for water in the Mediterranean Region. She is also an invited scientist at the ISE-Italian National Research Council.
Dr. Galvez  has received several awards including 'Best Technical Editor' from International ASTM, 'Excellence in Transport – Environment' by the Quebec Transport Association, the 'Fernand Seguin Award' for best technical article, the Ann Lindh 'Notable Peruvian Award', a professional recognition by the Latin American Chamber of Commerce, and Engineer Canada's 2018 Meritorious Service Award for Professional Service.
Dr. Galvez has appeared in media interviews regarding environmental problems, their impact and solutions. Among many other cases, she has offered insights on the lessons to learn after the Lac-Mégantic emergency, considered the worst land oil spill and fire in North America. Dr. Galvez is fluent in Spanish, French, English and Italian. The diffusion of her works and knowledge has reached international notoriety.
Thanks for your interest.
** Members of The Toronto Hispanic Chamber of Commerce have a discount code. Please contact THCC and Board of Trade
About the Organizer: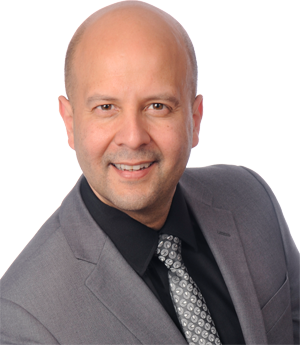 Luis Briceno is a professionally-minded person that works in the Real Estate industry. Luis has a passion for bringing people and communities together. He is part of the Toronto Hispanic Chamber Of Commerce's Board and believes that integration and visibility are key factors for communities empowerment. 
When & Where

The Goose
1875 Leslie Street
Toronto, ON M2L 2G2
Canada

Saturday, 28 September 2019 from 9:00 AM to 12:00 PM (EDT)
Add to my calendar