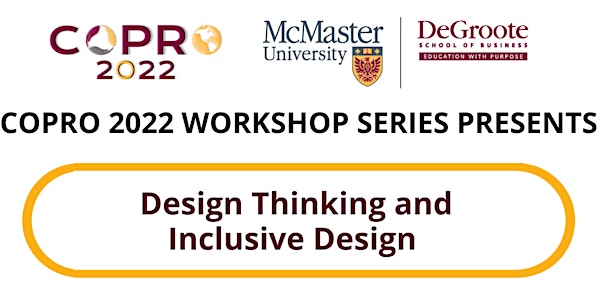 Design Thinking and Inclusive Design
An international panel of researchers and lived experience experts will discuss design thinking and applications of inclusive design.
About this event
This is the second in the series of online events as part of our CoPro2022 online symposium events. Participants will learn principles of design thinking and application of inclusive design for equity-based groups. We will also explore competing logics between stakeholders at individual, organizational, and systems-level, and implications for co-production in different contexts.