Design Thinking Applied to AI & Machine Learning: TMLS 2019 Workshop
Description
Research has found that one of the main hindrances of effective AI deployment within industry, is the inability to demonstrate clear, effective data-strategies with specific results in mind. This course will allow you the unique opportunity to apply effective design thinking methodologies to applied machine learning across Canadian Industries.


Overview:
This highly interactive and hands-on workshop offers
a deep dive into AI, machine learning, and other emerging technologies targeted at leaders responsible for creating disruptive new digital products & services. The program is intended for those with or without a strong background in machine learning, AI, and related technologies - no technical expertise is assumed.
Participants can expect to walk away with a comprehensive understanding of how AI and machine learning work as core technologies and a wide range of applications, including; recommendation engines, personalization, predictive analytics, conversational/voice interfaces, and process automation.

Beyond just application areas, participants will learn a range of innovative tools, methodologies and frameworks that can be used to ensure that products & services meet the real needs of end-users and customers. User flow state design, confusion matrices and AI-focused ideation methods will all be introduced throughout the day.

* There is also a block of Diversity and Inclusion scholarship tickets. Please inquire at
ramy@1000daysout.com
for more details.
---
Thank you to our sponsor:

---
Format:
Design Thinking Applied to AI & Machine Learning: TMLS 2019 Workshop will be offered in a modular format. The full-day workshop is intended for all participants, including those with a limited technical background in machine learning.
For those who are deeply familiar and comfortable with the various technical aspects of machine learning, AI, etc. (hint: if your job title has the word data in it, this could be you), you may choose to do the half-day ticket option (Modular 2), arriving between 12:30-1:00. All participants are encouraged to join for the full day, if possible.
Agenda
This workshop is modular, with the morning session focused on individuals who do not have a strong background or foundation in AI, machine learning and related technologies. This offers product managers, UX designers, strategists, and marketing professionals an opportunity to learn how these technologies truly work, and how they can be leveraged.
Modular 1:


9:30 - Coffee, arrival, networking
10:00 - Machine Learning 101
11:00 - AI & Advanced Topics in Emerging Technology
12:00 - Lunch
Modular 2:


1:00 - Design Thinking Fundamentals for AI & ML
2:00 - AI Design Tools & Methods
2:30 - Break
2:45 - Personalization & Prediction
3:30 - Conversational & Voice User Interfaces
4:15 - Prototyping & Validation Methods
4:30 - Ethical & Responsible AI Frameworks
5:00 - Post-Workshop Drinks & Networking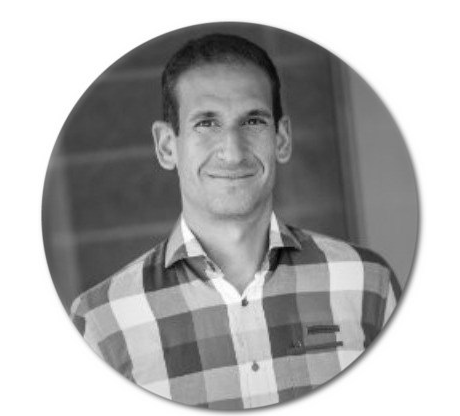 Main Course Instructor: Ramy Nassar
Ramy is a facilitator, TEDx speaker, teacher and advocate for design thinking and effective digital strategy. He's taught the FinTech program at the University of Toronto's Rotman MBA Program, Ryerson's Masters of Engineering, Innovation and Entrepreneurship and leads McMaster's post-graduate Design Thinking course.
He's worked with global brands such as Apple, Nike, Air Canada, Blackberry, RBC, SportCheck, Mattel, and Canadian Tire. Ramy is the author of an upcoming book on Design for Emerging Technology, set to be released in early 2020.
FAQ's

Q: Why should I attend?
Machine Learning and AI is fundamentally changing global industries, with applications such as recommendation engines, predictive analytics, conversational/voice interfaces, process automation and more. While technology-based companies are leading the charge in operationalized AI, companies of all sized are being forced to re-examine their data and create effective digital strategies.

Research has found that one of the main hindrances of AI deployment across Canadian Industries is the inability to produce clear, effective data-strategies with specific results in mind. This course will allow you the unique opportunity to apply effective design thinking methodologies across Canadian Industries, to affect positive change within your organization and re-think the way data is being used.
Q: Is there any prerequisite technical knowledge I need to have?
No. The workshop will cater to participants of varying technical backgrounds. The first part of the day will serve as an introduction to core concepts, that will be built on in the afternoon portion.
Q: Will lunch be served?
Yes. Tickets include a catered lunch, as well as drinks and light snacks after the event is done, during the afternoon social.
Q: Should I attend both morning and afternoon?
Although it is not necessary to attend the morning session, it is encouraged as you will learn and add to your knowledge of core technologies and applications.
Q: Will I receive a certificate?
Yes. You will receive a certificate from the Toronto Machine Learning Series, acknowledging your participation, and understanding of the subjects described.

Q: When does early-bird end?
Early-bird end June 12th.
Q: Do you have any ticket deals?
Aside from our Early-bird, we do have deals for larger team purchases. As well, we've reserved a block of Diversity & Inclusion tickets. For question about how you can apply/reserve those, please message via contact email's below.


Q: I'm still not sure if I should attend.