Event Information
Refund Policy
Contact the organizer to request a refund.
Eventbrite's fee is nonrefundable.
Design Thinking builds leadership capacity and drives innovation.
About this Event
For the public sector to be truly innovative, a design-led and human-centered approach to innovation must be embedded from the top down. When leaders embrace design thinking and understand their own personal value proposition, change is rapid and has a significant impact on the success and culture of teams. To that end, executive-level buy-in is critical; emphasizing the need for executives to both understand and support design-led innovation.
Build your leadership capacity with the tools to guide your team through change using human-centered methodology that encourages co-creation and a deep understanding of the end-user. By the end of this training, you will understand how to lead your team towards delivering impactful outcomes - whether that's shaping or improving a program, policy, or service - using data, empathy, rapid prototyping, and iteration.
This interactive session will build on real-life challenges using design thinking case studies that ensure the tools and methodology taught are immediately applicable in the workplace and in your life.
What You'll Learn:
How to build and assess innovation capacity among teams.
Essential considerations to effectively lead teams delivering on end-user experience, policy development, and/or transformation initiatives.
Innovative approaches to policy design and service design to better address the needs of citizens and drive public sector innovation.
Insights on how to prototype and experiment in any environment.
Your own personal value proposition and creating prototypes of your own future.
Who Should Attend:
Public sector leaders who are leading or participating in policy development, service design/delivery (both internally and externally), transformation, or change management initiatives.
The next training session will be held September 22-23. Each day, participants will join a 1.5 hour virtual session in the morning and a second 1.5 hours session in the afternoon. This format allows you to weave this training into your day - allowing you to continue to lead your teams, while growing your leadership skills. All while working from home!
Cost: $2300 per person.
*to register a group of 10 or more please contact info@spring2innovation.com.
Virtual Format
Due to COVID-19 and in keeping with the practice of social distancing and staying safe, Spring2 Innovation will be holding the course over Zoom, an interactive virtual platform that you can access online from home.
Do not use your corporate VPN line to access the online training. You can simply log in using your home internet by clicking the link we will provide. You can also call in using your telephone.
The course will be broken down as such over September 22nd and 23rd:
Tuesday, September 22: 9:00 -11:00 am & 1:00 -2:30 pm
Wednesday, September 23: 9:00 -11:00 am & 1:00 -2:30 pm
Please plan to attend all 4 sessions listed above as each session builds upon the last.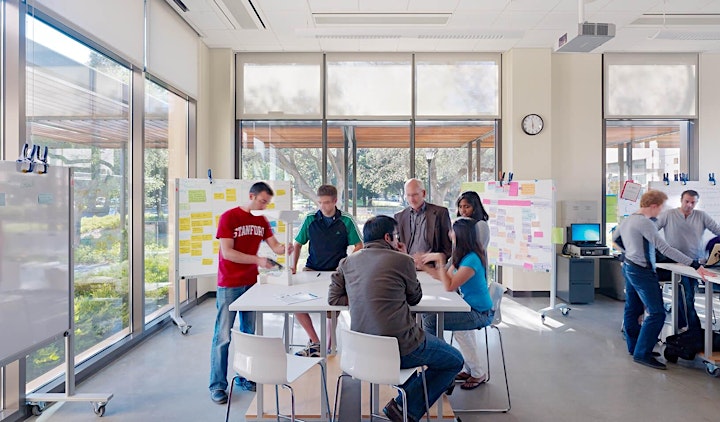 Date and Time
Refund Policy
Contact the organizer to request a refund.
Eventbrite's fee is nonrefundable.