This program runs online every Wednesday in September 2021, with a live trainer and 24 hours of online self serve learning during September.
About this event
Design Thinking with LSP
Companies are not just designing products, services, and experiences, they are removing obstacles, overcoming excuses, and pushing the limits by providing the best solutions for the right problems. A well-developed design will be everyone's competitive advantage as they are challenged to stay relevant on this fast-paced and ever-changing business landscape. 
This training is a co-creation team effort of Service Designers, Industrial Engineers, Design Thinkers, Rocket Scientist Engineers, Creative Problem-Solving experts, and your LSP Master Trainer.
All the techniques in this training are tested with real clients and we give case examples with companies and organizations such as Procter and Gamble, The Marketing University of Austria, City of Surrey, along with other industries such as banks, IT, beverage and food industry, retail, etc., and we can proudly say that this is a solid advanced training ready for you to use in workshops with your clients. 
Who Should Attend:
Facilitators, Designers, User Experience Practitioners, Design Thinkers, Problem Solvers, Developers, Project Managers, Agile Project Management Professionals, Researchers, Service and Product Designers.
If you are interested in not only understanding the power of Design Thinking, but you actually want to experience how it's applied so you can run your own facilitated workshops, this is the course for you.
FYI:  Pre-requisites for this training: All LEGO SERIOUS PLAY training certification program offered by Strategic Play Group Ltd. If you have no previous experience, or were trained somewhere else, no problem- just email us at hello@strategicplay.com and we will get you started.
What You Get :
1. One month of online training and access to our online community of practitioners.
2. Online self-serve pre-course.
3. One month of self-serve learning with how-to video's so you can practice.
4. Weekly live workshop online with a Master Trainer.
5. Your manual, handouts, downloads.
6. Your certificate and badge for printing and for putting on social media.
7. Documented hours of training to use for continuing education credits.
8. Your LEGO SERIOUS PLAY methods registration.
9. Resources, tools, agendas, and other collateral to get you up and running fast.
10. Access to our community program including conferences, other training opportunities and after care with coaching calls with your trainer.
Dates and Times:
Wednesday, September 08, 2021: 9:00 a.m. -12:00 noon (Pacific Time - L.A)
Wednesday, September 15, 2021: 9:00 a.m. -12:00 noon (Pacific Time - L.A)
Wednesday, September 22, 2021: 9:00 a.m. - 12:00 noon (Pacific Time - L.A)
Wednesday, September 29, 2021: 9:00 a.m. -12:00 noon (Pacific Time - L.A)
Register now!
If you procrastinate you will be waiting 6-8 months before the next course is offered.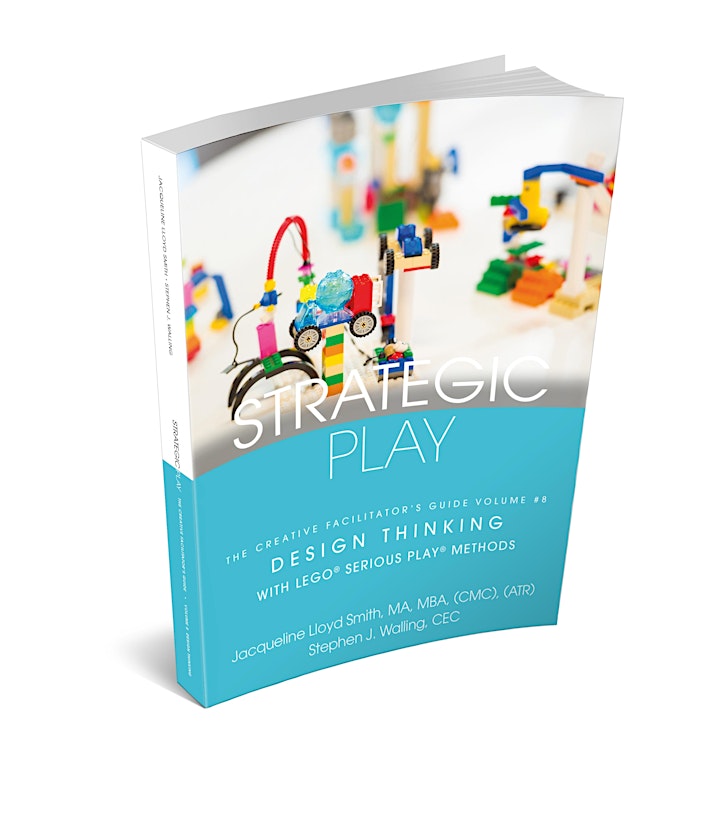 Date and time
Location
Refund policy