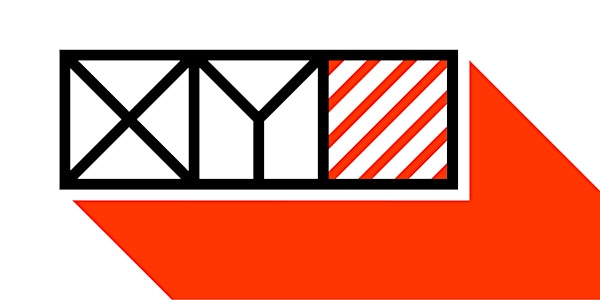 Design Week Masterclass & Salon: The Power of Experience
When and where
Location
Makespace Group Inc. 10137 104 St NW, #101 #101 Edmonton, AB T5J 0Z9 Canada
Refund Policy
Refunds up to 7 days before event
Eventbrite's fee is nonrefundable.
Description
Edmonton Design Week (Oct 4-11, 2019) features a mix of flagship and community events, from design awards to studio open houses to workshops and exhibitions, hosted across multiple downtown venues.
Truly remarkable design is something humans experience and feel – if even for a fleeting moment in time. In a world bombarded by stimuli, how do we design and craft moments and reactions that matter?
Powerful designs - whether digital, IRL, or a combo of both - carve themselves into people's memories and emotions. When good design is an overflowing commodity, the most memorable creators wield a special power: they understand that experience not only matters, it's the central ingredient.
XYZ is a series that explores the ever-shifting collision points of disciplines and perspectives to crack open opportunities to craft powerful experiences, stories, spaces and brands in unconventional and surprising ways.

XYZ DESIGN MASTERCLASS:
SETTING THE STAGE TO DESIGN AND DELIVER
GABE KEAN, FOUNDER, BELLE & WISSELL CO.
1:00 - 3:00 PM
Gabe Kean is the founder of Belle & Wissell Co., a Seattle-based creative design studio that crafts participatory experiences that blend inventive design and technology. For over twenty years, Gabe has been designing interfaces and leading teams to create innovative experiences for clients that include brands and museums like the Harley-Davidson Museum, SFMOMA, Amazon, Art Institute of Chicago, The American Battle Monuments Commission, MoPOP, and The Smithsonian Institution.


XYZ DESIGN SALON:
3:30 - 5:30 PM
Join an intimate gathering of multidisciplinary creatives to explore design's ability to connect and compel:
Big, Bushy Neurons – Donna Clare
Architect, AAA, FRAIC. DIALOG

Machine -> Human -> Performance. – Patrick Finn, MFA, PhD.
Director, Computational Media Design, Faculty of Science. University of Calgary
Design: In the Minds of the Beholder – Dennis Lenarduzzi
Partner + Creative Director, Makespace Group Inc.
Designing Community – Natasia Martin
Founder, Natasia Designs + Co-Host of Ladies Wine & Design Edmonton
Closing Talk – Gabe Kean
Founder, Belle & Wissell


Post-event networking and drinks @ HOMESTEAD
5:30 - onward!
Afterwards, we'll toast the community and collectively head to Homestead for a Design Week networking reception to celebrate their recent renovation and expansion.
This event is presented by: