Description
In this meetup, we will network and hear from Shannon Ballard of Jan Kelly as she discusses how to create a corporate culture and promote productivity.
Hosted by #HerHalton
Schedule:
4:00 - Registration
4:30 - Presentation
5:30 - Networking
6:00 - Wrap up
Please feel free to bring your friends or colleagues who are interested in joining our group or engaging in the discussion.
Not a member of #HerHalton? Join today.
---
About Shannon
Shannon Ballard - VP Customer Innovation
Shannon Ballard is the Vice President of Customer Innovation and has recently joined the ownership team at Jan Kelley. With 20 years of experience in brand development and customer experience strategy, she is an award-winning marketer, with a proven track record for helping organizations position, develops and differentiate brands to inspire employees and drive growth. As a certified CXPA, Shannon specializes in brand strategy, customer experience, and brand experience. Shannon has marked success in developing brand platforms to drive messaging and create a deepened experience between the customer and the brand.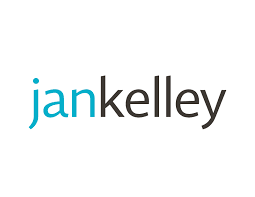 ---
#HerHalton is a peer-to-peer community for women who live and or work in the Halton Region. Members support and empower one another through respectful and honest discussions, collaboration and networking opportunities.
Group rules
#HerHalton Members agree to not disclose the confidential information of any other person, company or participant, received either directly or indirectly, while participating in #HerHalton discussions both online and offline. By participating in #HerHalton members accept this nondisclosure obligation and agrees to be bound by it. As a member of #HerHalton you agree to not leverage the network for the purpose of business development activities or selling services to other users. Members agree to be a positive addition to the #HerHalton community. All members will conduct themselves in a professional and respectful manner.