Sales Have Ended
Ticket sales have ended
Thank you for registering. We look forward to meeting you!
Sales Have Ended
Ticket sales have ended
Thank you for registering. We look forward to meeting you!
Description
Join ROCKWOOL™ and our line-up of expert guest speakers Ted Kesik (University of Toronto), Graham Finch (RDH), and Ineke Van Zeeland (CHM) at our Milton, ON plant to discuss building science, mid-rise wood buildings, fire safety, and resilient building design - 4 OAA/1 GBCI CEUs
Learning from industry experts Ted Kesik, Graham Finch, and Ineke Van Zeeland this seminar will focus on designing better buildings through building science, fire safety, and resilient building design with a focus on mid-rise wood buildings.
During the course of the day, Ted Kesik will provide a framework for assessing risk and consequences associated with climate change and guidance on how to approach the design of durable and robust buildings that are able to remain resilient and serviceable under extreme conditions. Graham Finch will delve into building science and building enclosures for mid-rise wood buildings and provide building science principles and research to successfully address challenges in real-world case studies as well as identifying appropriate materials and systems. Ineke Van Zeelend will discuss fire safety concepts in the Ontario Building Code in the context of mid-rise wood construction and compare how they differ from noncombustible mid-rise construction.
The event will include a factory tour as well as a live burn!
Agenda:
8:30 AM - 8:55 AM
Registration & Breakfast
9:00 AM - 10:00 AM
Futureproofing and Resilient Building Design (1 OAA CEU/1 GBCI CE)
Ted Kesik, University of Toronto
10:15 AM - 12:15 PM
Five Stories and Beyond: Building Enclosures for Mid-rise Wood Buildings (2 OAA CEU)
Graham Finch, RDH
12:15 PM - 1:00 PM
Lunch
1:00 PM - 2:30PM
ROCKWOOL Plant Tour and Live Burn
2:30 PM - 3:30 PM
Fire Safety Design of Mid-Rise Wood Construction (1 OAA CEU)
Ineke Van Zeeland, CHM


For more information please visit www.rockwool.com/toronto or contact lifeisinspiring@rockwool.com.

Featured Speakers:
Ted Kesik, Professor, University of Toronto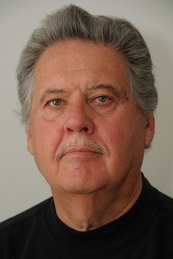 Ted Kesik is a professor of building science in the John H. Daniels Faculty of Architecture, Landscape and Design at the University of Toronto with a career focus on the integration of professional practice, research and teaching. He entered the construction industry in 1974 and has since gained extensive experience in various aspects of building enclosure design, energy modeling, quality assurance, commissioning, performance verification, and building systems integration.
Professor Kesik's research interests include resilience, sustainability, durability, high performance buildings, life cycle assessment and building performance simulation. His current research involves the development of design guidelines for low-carbon buildings that are resilient, sustainable and promote climate change adaptation. Dr. Kesik continues to practice as a consulting engineer to leading architectural offices, forward thinking enterprises and progressive government agencies. He remains actively involved in technical organizations and is the author of books, studies, reports and articles related to his areas of research and professional practice.


Graham Finch, Principal, RDH Building Science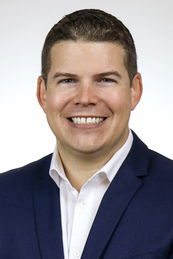 Graham Finch is a Principal and senior building science engineer with RDH Building Science who specializes in research and investigation work. His work experience includes a wide range of projects including building enclosure and facade design, forensic investigations, research studies, energy assessments, building monitoring programs, field review, and testing services for new and existing buildings across North America.
He has also worked with numerous building product manufacturers and industry groups on product research and development, performance monitoring, and field testing. Graham has co-authored several publications and industry guideline documents on building enclosures and regularly presents on a wide range of building science topics at various industry events throughout the US and Canada.


Ineke Van Zeeland, CHM Fire Consultants Ltd.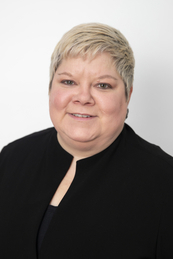 Ineke Van Zeeland is a fire protection specialist with CHM Fire Consultants Ltd. She has over 20 years of experience in fire protection engineering, fire testing and certification of building products.
Her extensive codes and standards work includes participating in the national Canadian code process as a member of the Standing Committee on Fire Protection and working on task groups under the National Building Code Standing Committees, including the Joint Task Group on Combustible Construction, which was responsible for the 2015 NBC changes to allow 6-storey combustible construction. She was also the primary author of the initial package of prescriptive code change proposals to allow for the construction of tall wood buildings of mass timber construction that is expected to be added to the 2020 NBC.
---
Legal Notice: Any ticket purchased for any event made available on this site shall constitute a revocable license. Ticket issuer fully reserves its legal right, at its sole discretion, to terminate the license granted by any ticket issued at any time and may refuse, or rescind, admission to any event by agreeing to refund the purchase price printed on the ticket back to the ticket holder.