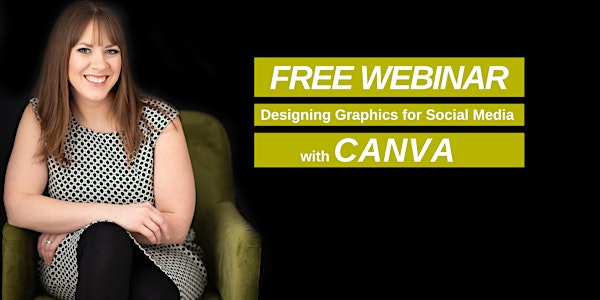 Designing Graphics for Social Media with CANVA: Social Media Webinar
An introduction to the graphic design program, Canva. An online workshop to help you improve your digital footprint!
By JBC | Pushing Digital Boundaries
Date and time
Thu, Apr 30, 2020 9:30 AM - 10:30 AM PDT
About this event
This webinar will focus on developing the skills and knowledge you need to effectively utilize Canva, an online graphic design tool, to design beautiful images and graphics for use on your social media channels.
Topics include: Canva account set-up, time-saving tips and tricks, as well as basic design strategies.
LEARNING OBJECTIVES
By the end of the webinar participants will:
... demonstrate navigation of Canva.
... identify simple design strategies to improve graphics.
... understand tips and tricks to be time efficient on Canva.
... BE MORE CONFIDENT ON CANVA!
About the organizer
JBC | Pushing Digital Boundaries (formerly Jennifer Baker Consulting) is a boutique digital marketing agency located in Kingston, Ontario, providing done-for-you digital marketing services, including social media (Facebook/Instagram) and email marketing (Mailchimp). Understanding the importance of this shift in marketing and communications, JBC Ltd. was established in 2012.