Description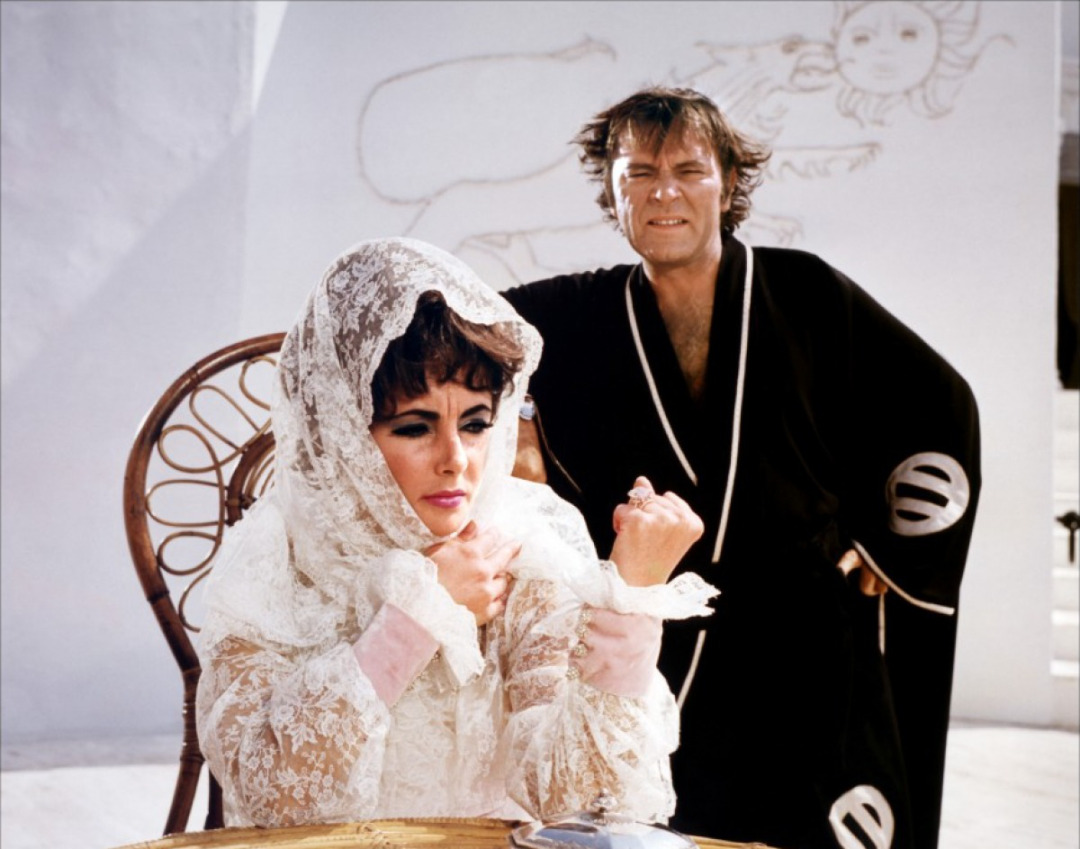 "It's the other side of camp. It's beautiful, atrocious and it's perfect." -John Waters
Wealthy hypochondriac Sissy Goforth (Elizabeth Taylor) lives on a secluded island with her servants and nurses; into her life comes a mysterious man (Richard Burton) who may or may not be the 'Angel of Death.' Based on the Tennessee Williams play The Milk Train Doesn't Stop Here Anymore, the cult classic features Taylor in her own legendary jewellery, several gowns by Karl Lagerfeld! and an unforgettable headpiece by Alexandre de Paris, all on a stunning purpose-built set in Sardinia. There will be door prizes!
With an introduction and notes on camp by series host Nathalie Atkinson to the Taylor-Burton vehicle so wonderfully terrible and so trashy even John Waters bows down to it.
ABOUT BOOM!
USA 1968 113 min. PG
Directed by Joseph Losey
Starring Elizabeth Taylor, Richard Burton and Noël Coward

ABOUT DESIGNING THE MOVIES
Programmed and hosted by journalist Nathalie Atkinson, Designing the Movies makes art direction, production, set and costume design the lens for analysis.

Organizer of Designing the Movies: BOOM! (1968)
The recently renovated Revue Cinema is Toronto's premier not-for-profit community cinema. We offer great second-run Hollywood fare, insightful programming like our Silent Revue series — where classics from the silent era are accompanied on live piano — Food in Film, Designing the Movies, annual galas, retrospectives & numerous other community offerings. The Revue opened in 1912, making it the oldest operating cinema in Toronto. Support us by becoming a member & enjoy great perks throughout the entire year!