Description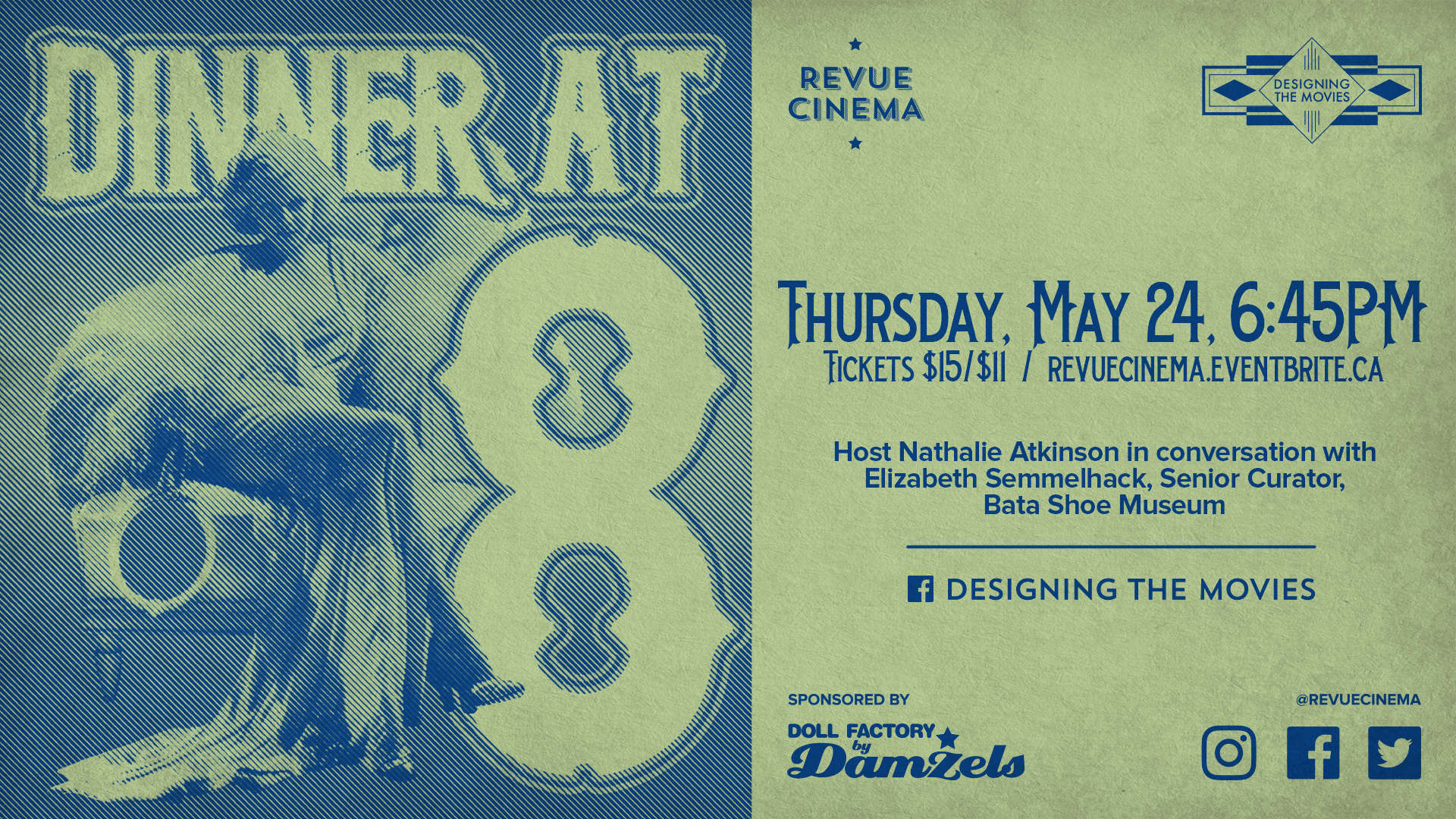 Society maven Millicent Jordan is making plans for a fancy dinner party. With no thanks to washed-up actors, illness, errant servants and double-cross business deals, nothing goes as planned. A star-studded ensemble cast fills this melodramatic drawing-room comedy with humour, tragedy and glamour — and one unforgettable line of dialogue after another.
Introduced with an on-stage conversation between host Nathalie Atkinson and guest Elizabeth Semmelhack, senior Bata Shoe Museum curator and adjunct professor at Ryerson School of Fashion, about 1930s fashion and feminism in the costume design of pre-Code films.
Sponsored by Doll Factory by Damzels. Door prize courtesy Jubilee Jones
ABOUT THE MOVIE
USA 1933 111min. PG
Directed by George Cukor
Written by Frances Marion and J. Herman Mankiewicz
Starring Jean Harlow, Marie Dressler, Billie Burke, John Barrymore, Lionel Barrymore and Wallace Beery
Costume design by Adrian
ABOUT THE SERIES
Created and hosted by journalist Nathalie Atkinson, Designing the Movies is the historic Revue Cinema's monthly film series that explores art direction, set decoration, costume and production design as a lens for analysis.
ABOUT ELIZABETH SEMMELHACK
Elizabeth Semmelhack is senior curator at the Bata Shoe Museum and adjunct professor at Ryerson School of Fashion. Her work focuses on the construction of gender in relation to dress, with a particular interest in the history of elevating footwear—a focus that began with her first exhibition for the museum in 2001, "Heights of Fashion: A History of the Elevated Shoe."
Semmelhack has been a consultant for the Metropolitan Museum of Art Costume Institute and the Los Angeles County Museum of Art and has guest curated a number of exhibitions. She has also written many books, most recently Shoes: The Meaning of Style (2017); Out of the Box: The Rise of Sneaker Culture; Standing Tall: The Curious History of Men in Heels and Fashion Victims: The Pleasures and Perils of Dress in the 19th Century (with co-curator Dr. Alison Matthews David).