Description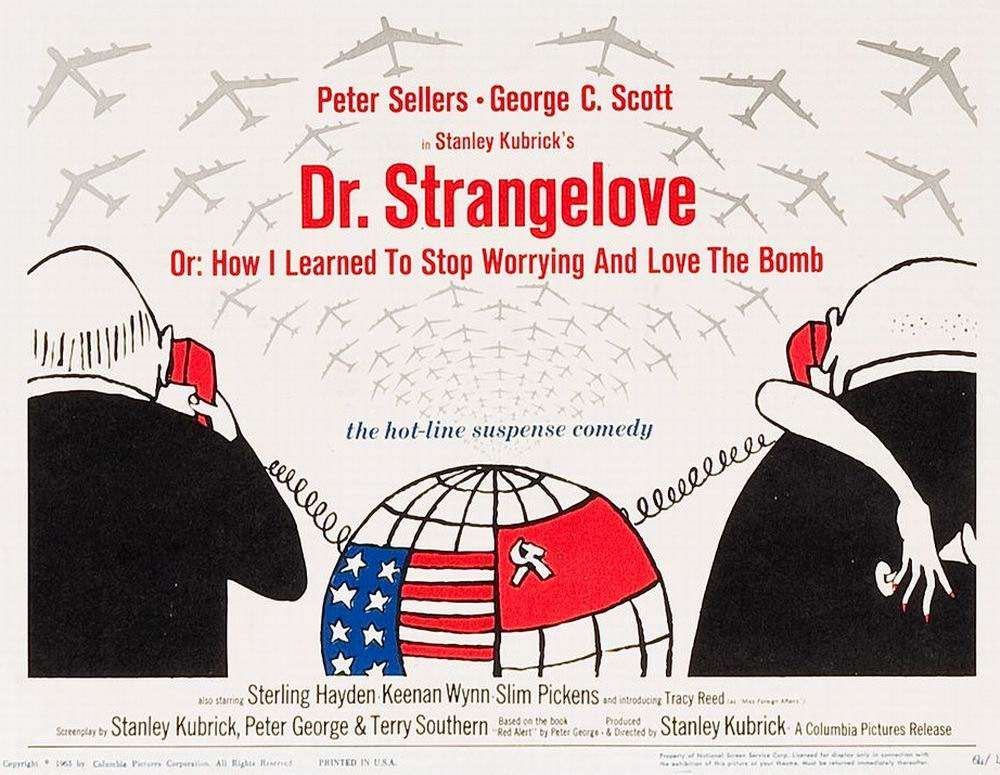 About the film
Dr. Strangelove or: How I Learned to Stop Worrying and Love the Bomb
USA 1964 95min. PG
Directed by Stanley Kubrick
Starring Peter Sellers, George C. Scott, Sterling Hayden
An insane general triggers a path to nuclear holocaust that a War Room full of politicians and generals frantically tries to stop. Presented with an introduction to the work of legendary production designer Ken Adam (Dr. No, Goldfinger, et al.) by series host Nathalie Atkinson.
About Designing the Movies
Created and hosted by journalist Nathalie Atkinson, Designing the Movies is the historic Revue Cinema's monthly film series that makes art direction, set decoration, costume, and production design the lens for analysis. Each screening features an expert introduction and visual essay.