Location
Revue Cinema
400 Roncesvalles Avenue
Toronto, ON M6R 2M9
Canada
Refund policy
Refunds up to 7 days before event
Description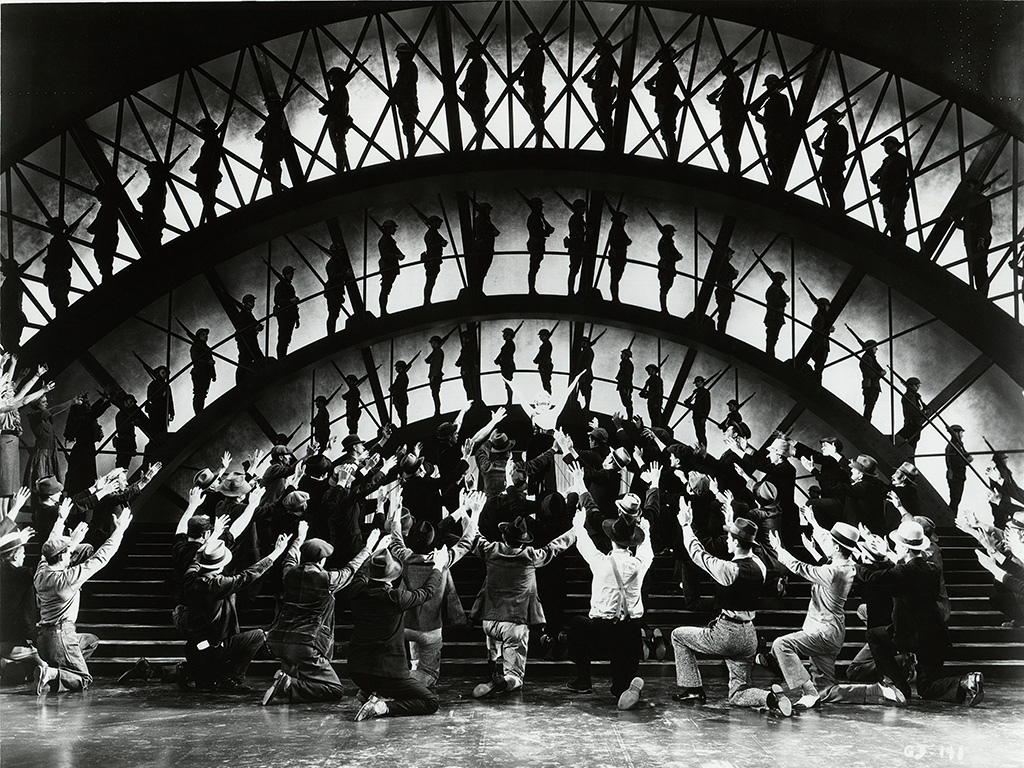 At the height of the Great Depression, a secretly wealthy aspiring composer falls in love with a chorus girl and helps to finance a new production. In this quintessential pre-Code musical the narrative is female driven and has plenty of double entendres, with extravagant escapist sets and kaleodoscopic musical numbers directed, staged and choreographed by Busby Berkeley.
Introduced by series host Nathalie Atkinson in conversation with Elizabeth Semmelhack, senior Bata Shoe Museum curator and adjunct professor at Ryerson School of Fashion, about the substance of pre-Code style. This screening complements the Bata's current exhibition "WANT: Desire, Design and Depression Era Footwear."
ABOUT THE MOVIE
USA 1933 97mins
Directed by Mervyn LeRoy
Starring Joan Blondell, Ruby Keeler, Dick Powell, Guy Kibbee and Ginger Rogers
Costume design by Orry-Kelly, Art direction by Anton Grot
ABOUT THE SERIES
Created and hosted by journalist Nathalie Atkinson, Designing the Movies is the historic Revue Cinema's monthly film series that explores art direction, set decoration, costume and production design
ABOUT ELIZABETH SEMMELHACK
Elizabeth Semmelhack is senior curator at the Bata Shoe Museum and adjunct professor at Ryerson School of Fashion. Her work focuses on the construction of gender in relation to dress, with a particular interest in the history of elevating footwear—a focus that began with her first exhibition for the museum in 2001, "Heights of Fashion: A History of the Elevated Shoe."
Semmelhack has been a consultant for the Metropolitan Museum of Art Costume Institute and the Los Angeles County Museum of Art and has guest curated a number of exhibitions. She has also written many books, most recently Shoes: The Meaning of Style (2017); Out of the Box: The Rise of Sneaker Culture; Standing Tall: The Curious History of Men in Heels and Fashion Victims: The Pleasures and Perils of Dress in the 19th Century (with co-curator Dr. Alison Matthews David).