Description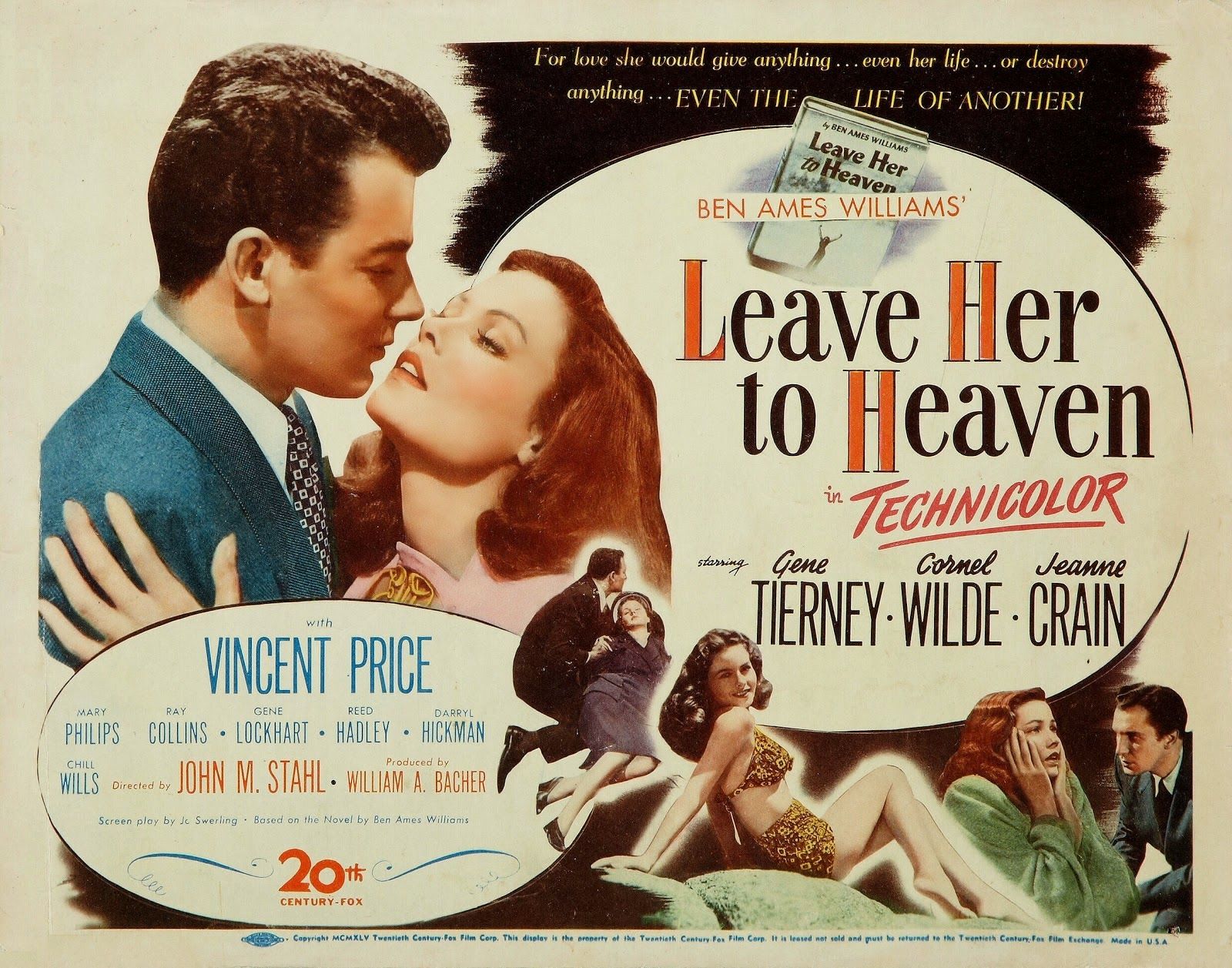 "A hallucination dominated by Gene Tierney's face, a mask of perfect composure hiding dark and very deep emotions. The drama of the obsession and the color reinforce each other to create something very special." – Martin Scorsese
In a category usually associated with black-and-white cinematography, a Technicolor noir seems like a contradiction. But the outlier Leave Her to Heaven uses its saturated, gorgeous surface to its advantage — it's disturbing and unforgettable. The film won the Academy Award for Best Color Cinematography and Gene Tierney's riveting performance as a sociopath whose cruelty is disguised by glacial beauty (much like the movie itself) earned her an Oscar nomination.
At the screening, join host Nathalie Atkinson in conversation with guest Julie Hewett, Hollywood makeup artist, on how film noir inspired her career and work on films like The Grifters, Heathers, and The Artist
ABOUT LEAVE HER TO HEAVEN
USA 1945 110 mins. PG
Directed by John M. Stahl
Makeup by Ben Nye, Costume Design by Kay Nelson
Starring Gene Tierney, Cornel Wilde, Jeanne Crain and Vincent Price
While on a train, writer Richard Harland (Cornel Wilde) strikes up a relationship with the gorgeous Ellen Berent (Gene Tierney). Ellen quickly becomes obsessed with Richard and abandons her fiancé (Vincent Price) to be with him. The couple rushes into marriage, with both of them caught up in romance and Richard intrigued by Ellen's intensity. Only after settling into marriage, however, does Richard realize that she is psychotically jealous and highly unstable.
ABOUT JULIE HEWETT
Julie Hewett is an American makeup artist. She first began working in the field with the 1987 film The Whales of August and has since gone on to work with films such as The Grifters, Pearl Harbor, American Beauty, Spider-Man 2, Hail Caesar!, Ocean's Eleven and The Artist. Hewett also has her own cosmetics company, Julie Hewett Los Angeles.
There will be door prizes!