Description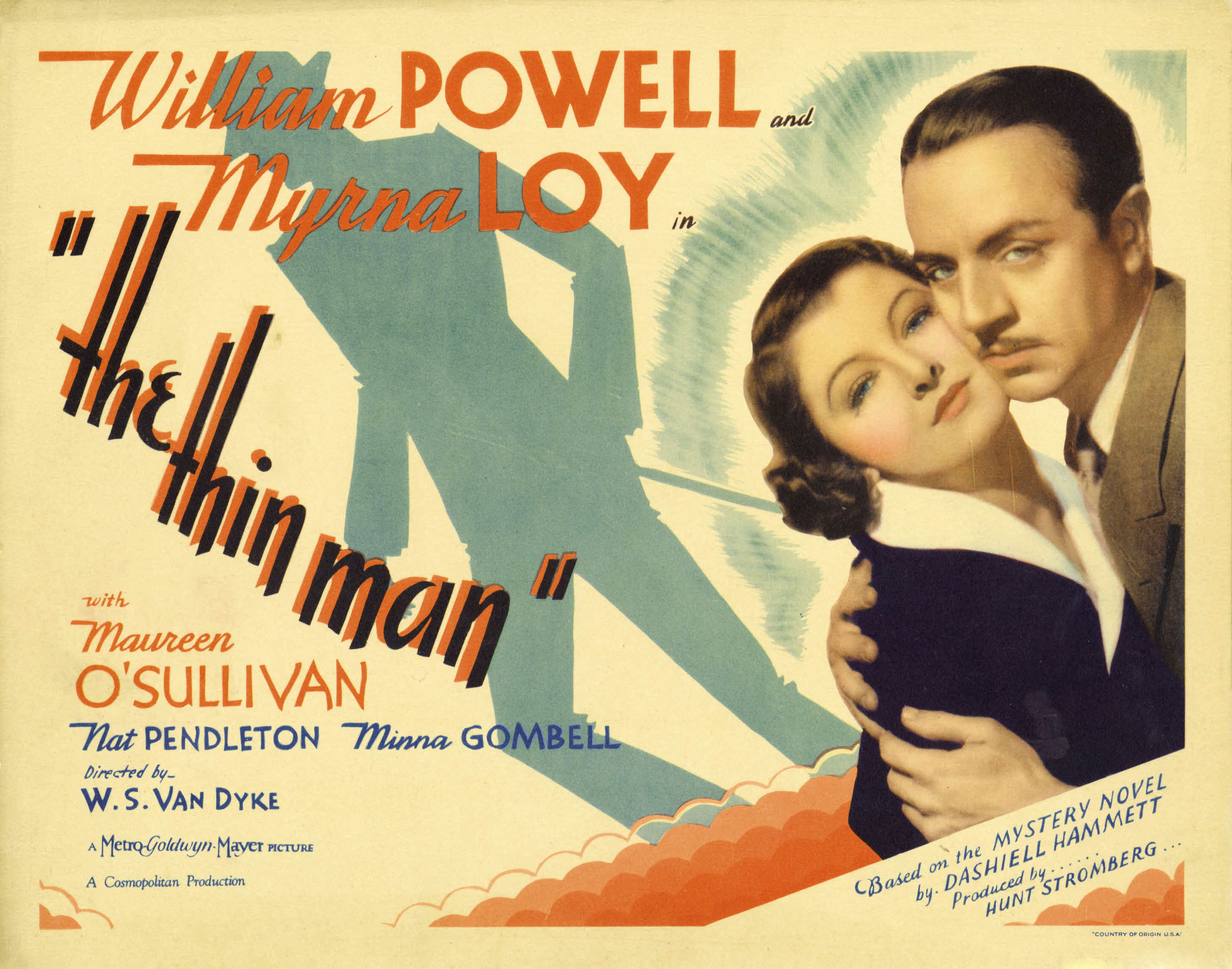 'Tis the season to sleuth, drink and be merry!
A murder mystery based on Dashiell Hammett's final novel, The Thin Man finds sophisticated former detective Nick Charles and high-society wife Nora visiting Manhattan at Christmas. Soon they're approached by a young woman and asked to investigate her father's disappearance. When complications ensue, so do cocktails: the carefree, wisecracking couple and their fox terrier Asta are on the trail, but as concerned with the finer points of mixing martinis as solving the crime.
Prior to the screening host Nathalie Atkinson and guest Christine Sismondo, a Toronto writer with an arguably unhealthy interest in spirits and cocktails, will talk about Prohibition, the history of drinking on screen and the sweet spot where hardboiled homicide meets lighthearted screwball. Make that—highball.
Door prizes courtesy Toronto mixology mecca Cocktail Emporium, local craft distiller Yongehurst Distillery and The Bay's Beauty the Guide.

Produced by MGM as a B-movie for about $230,000, this holiday-set romp was nominated for four Academy Awards including Best Picture (it lost to It Happened One Night) and thanks to the palpable chemistry and impeccable timing between Powell and Loy as the urbane Nick and Nora, launched a now-classic style of cocktail ware as well as several Thin Man sequels.
"Say, how many drinks have you had?" Oh yes, there will be cocktails.
About Christine Sismondo
A National Magazine award-winning writer, Christine Sismondo is a regular contributor to The Globe and Mail and The Toronto Star. She is also the author of Mondo Cocktail: A Shaken and Stirred History, a history of cocktails and spirits and America Walks into a Bar: A Spirited History of Taverns and Saloons, Speakeasies and Grog Shops, a book in which she tries to change the way the world looks at their local.
THE THIN MAN (1934)
USA, 91 minutes
Directed by W.S. Van Dyke
Starring William Powell, Myrna Loy and Maureen O'Sullivan
And introducing Skippy the dog as Asta