Description
The Revue Cinema Presents:
Designing the Movies: Orlando (1992)
Thursday, June 22, 6:45PM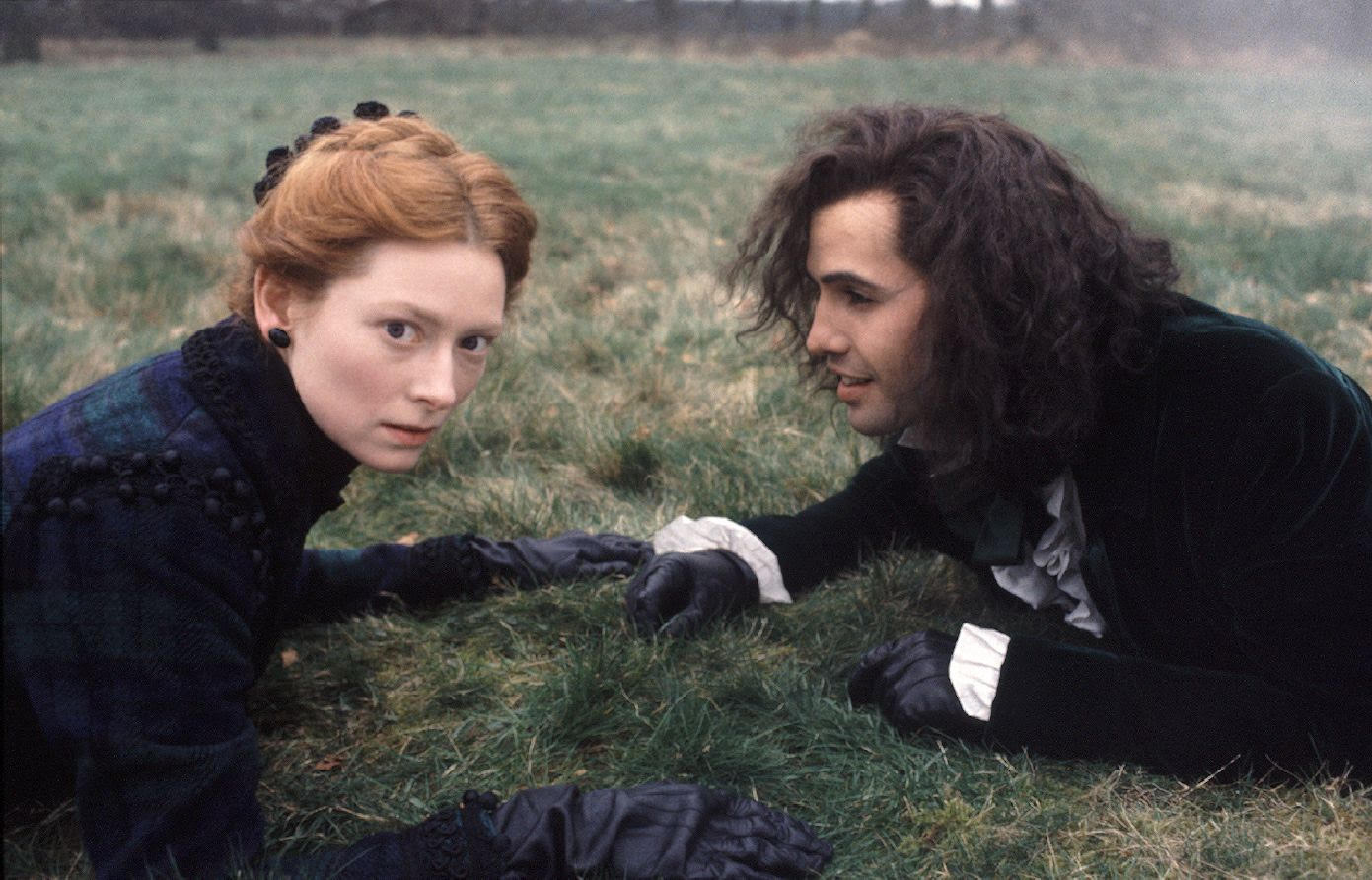 We are thrilled to screen Sally Potter's dazzling Orlando.
An international sensation when it was released twenty-five years ago, Potter's celebrated, Oscar-nominated adaptation translates the essence of Virginia Woolf's 1928 satirical fantasy novel and its extraordinary terrain of imagery to the essence of cinema.
The gender-switching epic of cross-dressing, shapeshifting identity made a star of Tilda Swinton in the title role. It is a film about transformation, pageantry and performance that traverses four centuries of English history (where Orlando meets a few famous characters, including Alexander Pope and and Jonathan Swift). From the frozen Thames of Elizabethan England to Central Asia to the modernity of the 20th century. It explores sex, androgyny and gender. It is the story of an apparently immortal individual who lives first as a man, then as a woman, but also the story of the end of the British empire.
After the movie, stay for an on-stage conversation with costume designer Anne Dixon (of Anne series on CBC/Netflix) about the themes and the extraordinary costume design by Sandy Powell and Dien Van Straalen, the fashioning of personal identity, the meaning and malleability of gender and how clothing helps defy, perform and transcend these traditional boundaries.
Door prizes!
About the Film:
Orlando
UK/Europe/Russia, 1992, 94mins, 14A
Written and directed by Sally Potter, based on the novel by Virginia Woolf
Stars Tilda Swinton, Billy Zane, Lothaire Bluteau


About Designing the Movies
Curated and hosted by freelance culture writer and film critic Nathalie Atkinson, a columnist for The Globe and Mail, Designing the Movies explores the talents whose names may be less familiar but whose work in production and costume design, art direction and set decoration is intrinsic to world of their films. Film series often focus on cast or director, or link by common subject themes; this ongoing series instead considers the crucial contributions of below-the-line craft in both popular favourites and lesser-known gems from across genres and eras.
With expert introductions and special guest Q&As, Designing the Movies uses the elements of design as a lens for analysis. Be it the narrative contributions of costume to character and story or the physical environment in which the action and meaning of a film takes place, interpreting the psychology and emotion of a screenplay and relaying that in visual form. So too the integral, at times misunderstood, role that costume plays in storytelling and bringing characters to life. The series is an opportunity to reconsider films from a new angle, and the invisible work of many talented collaborators made visible. -Nathalie Atkinson