Designing Together for Complexity, with Mieke van der Bijl-Brouwer and Claire Buré

Tuesday, 22 May 2018 from 6:00 PM to 7:30 PM (EDT)
Event Details
Facilitated by Mieke van der Bijl-Brouwer (University of Technology Sydney) and Claire Buré (MaRS Solutions Lab)
Many have turned to the application of design practices when addressing complex societal problems. One of the differences between 'traditional' design practice and design in a complex societal context is that design no longer just happens within specialised design teams. Instead, designing has broadened to what Ezio Manzini calls 'designing networks', where design roles and skills are distributed over many stakeholders. This fundamentally changes the roles of designers, the people they work with, and arguably the processes they run. In this interactive session, Mieke and Claire will facilitate a discussion about these designing networks, focusing on the following topics:
What are the essential roles in a designing network in public and social innovation?
How much design 'expertise' is required for different roles in a designing network?
What are the 'human dynamics' in a designing network? How do we manage relationships, keep people engaged and motivated?
What is the role of capacity-building in a designing network, and what are their advantages and pitfalls?
How do we learn and build knowledge in and about designing networks? What is the role of academia versus practice?
To start the session, Mieke and Claire will briefly share some of their experiences and expertise on these topics. Afterwards, they will facilitate a salon-style interactive discussion with participants.
About the presenters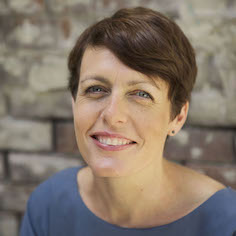 Mieke van der Bijl-Brouwer (@MiekevdBijl) is a researcher, designer, and educator with an interest in human-centred and systemic design applied in the context of public and social innovation. She is Senior Lecturer at the Faculty of Transdisciplinary Innovation at the University of Technology Sydney, responsible for coordinating part of the Bachelor of Creative Intelligence and Innovation. In a recent study she investigated the practices of public and social innovation labs including design expertise, systemic design principles, and managing relationships. Mieke is co-founder of Rad Social Design, a social and systemic design agency. She holds a Master of Science in Industrial Design Engineering and a PhD in human-centred design. Download Mieke's paper "Designing for Social Infrastructures in Complex Service Systems: A Human-Centered and Social Systems Perspective on Service Design"  in She Ji 2017 RSD special issue.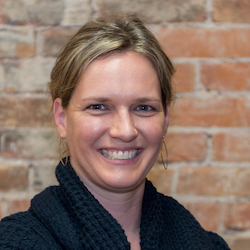 Claire Buré (@ClaireBure) is a social scientist specializing in research and process design for systems change. She thrives on bringing diverse groups of people together to tackle complex challenges and build solutions for concrete outcomes. Claire has conducted research with the International Development Research Centre and has consulted for the World Bank, Open Data Barometer, and EDGE Lab at Ryerson University. Claire's social entrepreneurial experience includes co-founding Commons11, and co-starting a Chilean business, both of which created user-driven technology solutions for human development. She is also on the UNDP Expert Roster for Social Innovation and Design. Claire is fluent in Spanish and Dutch and is an avid cyclist and traveler.


When & Where

OCAD University, sLab, Suite 410
205 Richmond St West
Toronto, ON M5V 1V3
Canada

Tuesday, 22 May 2018 from 6:00 PM to 7:30 PM (EDT)
Add to my calendar
Organizer
Strategic Innovation Lab (sLab) is a centre for research and innovation at OCAD University. sLab integrates applied research, professional engagement, education and skills development to assist private, public, and not-for-profit organizations attain their goals. sLab trans-disciplinary teams draw on the growing SFI community of researchers and practitioners, design and business professionals, teachers and students, who are passionate about creative economies and sustainable futures. slab.ocadu.ca