DesignJam: A Collective Discussion for Northern Ontario

Thursday, 25 August 2016 from 9:00 AM to 4:00 PM (EDT)
Event Details
 
How might we re-­energize our economy through entrepreneurship and social innovation?
This special event brings together catalysts for individual and collective development of entrepreneurship and social innovation in Northern Ontario: government representatives, community organizations, industry, academic experts, and young people. Using a Design Thinking process, we will gain new and fresh insight into persistent issues in an interactive format.
We'll explore "How might we...
diversify our economic foundation,
support young people in transition,
build and foster diversity and
revitalize downtown areas
in Northern Ontario cities?"
A Collective Discussion for Northern Ontario is a unique event for 50 people at two locations, who will explore economic development and social innovation in Northern Ontario, through Design Thinking processes. The speakers will be simulcast to both locations, and the workshops will be facilitated locally with north / south shared reporting. 
Sault Ste Marie: 1520 Queen St. E., Rm EW205
Toronto: 230 Richmond St. W., 3rd Fl., Rm 322
Speakers include 
Andre Morriseau, Canadian Council for Aboriginal Business (CCAB)

Dr. Gayle Broad, NORDIK Institute, Algoma University

---
Agenda:

9:00 AM      Registration, light refreshments & networking
9:30 AM      Welcome and Introduction   
9:40 AM       Lightning Talk: Andre Morriseau, Setting the Context
9:50 AM       Lightning Talk: A First Hand Experience as an entrepreneur
                    in Northern Ontario: Rebecca Commanda

10:00 AM     Questions and Reflections
10:10 AM     Design Thinking Interactive Activity: Stakeholders and Empathy Maps

12:10 PM     LUNCH will be served
1:00 PM       Welcome back      
1:05 PM       Northern Communities in Transition: Dr. Gayle Broad

1:15 PM       A First Hand Experience as a Social Entrepreneur in Northern Ontario: Ashleigh Sauvé

1:25 PM       Questions and Reflections
1:45 PM       Design Thinking Interactive Activity: Crowd Clover
3:30 PM       Planning Session:
                     INTERSECTION in North Ontario:
                     Entrepreneurship & Social Innovation Conference
                     to be held in Sault Ste. Marie in summer, 2017
 4:30 PM       CLOSE
---
This gathering, which is the precursor to a larger conference in Summer 2017, will be led by OCAD University and Algoma University in a unique partnership between Northern and Southern Ontario institutions, bringing together in depth knowledge of entrepreneurship and social innovation from the North and Design Thinking processes from the South.
Expert "Lightning Talks" will set the context, describing entrepreneurship and social innovation in Northern Ontario and proposing why is it important as an engine economic development as well as for social change. The interactive sessions facilitate connections and conversations, bringing clarity to the topic, surfacing existing initiatives, nurturing potential partnerships and strengthening collective commitment to entrepreneurship and social innovation in Northern Ontario.
The results of this conference will shape a larger conference called INTERSECTION in North Ontario: Entrepreneurship and Social innovation. This will be a larger, two-day event in the city of Sault Ste. Marie, which will build on the August conference and develop further conversations and connections across Northern Ontario.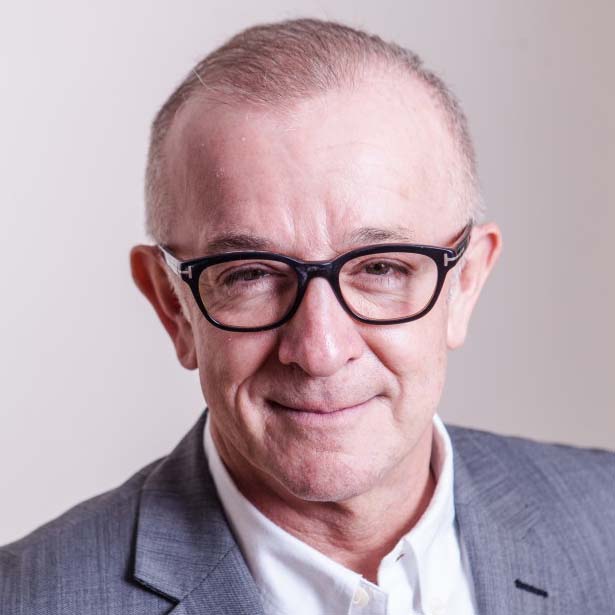 Andre Morriseau (Ojibway) is Director of Awards and Communications for the Canadian Council for Aboriginal Business (CCAB) and an enthusiastic advocate and ambassador for Aboriginal arts, culture and public affairs. A member of Fort William First Nation (Thunder Bay) where he maintains a home, Mr. Morriseau is based in Toronto. As former host of UrbaNative at CIUT, and Nation to Nation on Aboriginal Voices Radio, he shared countless stories of Indigenous peoples' experiences. Andre also worked for National Aboriginal Achievement Foundation (NAAF, now Indspire) and Chiefs of Ontario (COO). He has served on boards including Ontario Arts Council (OAC), ImagineNATIVE Film and Media Arts Festival, Native American Journalist's Association (NAJA) and Toronto Council Fire Native Cultural Centre. Mr. Morriseau is recipient of City of Toronto Aboriginal Affairs Award and Jer's Vision Canada's Youth Role Model of the Year Lifetime Achievement Award.



Rebecca Commanda  "Wayna Booozhoo, GichitwaaNagamon Kwe Ndizhnikaas, Genaabaajing ndonjibaa, Makwa ndoodem, Odawa minawaa Algonquin Kwe endow. Hello, My spirit name is Sacred Song Woman. My home community is Serpent River First Nation. I am part of the bear clan. I am a woman from the Odawa and Algonquin Nation. My English name is Rebecca Ursula Mary Commanda."
Rebecca is a recent graduate that received an Honours in Sociology and a minor Anishinaabemowin Program at Algoma University and Shingwauk Kinoomaage Gamig. She was part of Shingwauk Anishinaabe Students Association (SASA) for three years and during her time on SASA the goal was to ease the transition of Anishinaabe, Metis and Inuit students to Sault Ste. Marie by creating a community!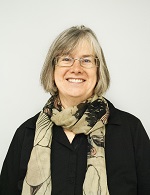 Gayle Broad has been a life-long agent of change in Northern Ontario, working with low-income people, women, First Nations and others to create a society that is more just and equitable. For the past 15 years, Gayle has actively supported the development of a new generation of social innovators through teaching and mentoring students both within the classroom and the community, as an Associate Professor of Community Economic and Social Development (CESD) at Algoma University, and as the Director of NORDIK Institute, a community-based research institute.
Ashleigh Sauvé  As a student and community activist, Ashleigh Sauvé consistently worked towards social, environmental and economic justice, so it was not surprising that when her non-profit employer was forced to close its doors, she would seek new and innovative ways to continue that work. Determined to stay in her home town of Sault Ste. Marie, Ashleigh decided to create her own job, bringing her extensive community networks into the creation of her social enterprise, Shabby Motley Handcraft. For the past 3 years, 'Shabby' has become acafé well-used by crafters – especially knitters - and community activists, and a progressive employer that engages staff in all facets of business planning, marketing and service innovation. Ashleigh stays true to her principles of encouraging the local economy, promoting environmentally friendly products and most recently starting a new business, Cordelia's Plant Based Foods – a vegan take out!


---
Attendance is free with a refundable $30 deposit 

Registration is first come, first served to a maximum of 50 at each location. To register requires a $30 credit card deposit. ALL ATTENDEES ARE WELCOME. If this deposit is a barrier to your participation, please contact us: intersection.conference@gmail.com
If you are unable to attend after registering for any reason let us know at least 24 hours in advance. Failure to do so will result in the loss of your deposit. A post-workshop survey must be completed within four (4) days of the event for deposit to be refunded. The deposit is to avoid no-shows – it is a proven way to ensure attendance or timely cancellation.
Questions? 

Please contact Generation Connection at intersection.conference@gmail.com
When & Where

OCAD University & Algoma University
Toronto: 230 Richmond St. W., 3rd Fl., Rm 322
Sault Ste Marie: 1520 Queen St. E., Rm EW205
Toronto & Sault Ste Marie, ON M5V 1V3
Canada

Thursday, 25 August 2016 from 9:00 AM to 4:00 PM (EDT)
Add to my calendar
Organizer
sLab (Strategic Innovation Lab) is a centre of excellence for design thinking, strategic foresight & social innovation research and development in Toronto, Ontario, Canada.
Generation Connection is a social enterprise that provides education as the catalyst that will enable local entrepreneurs to develop and implement business, social, and environmental solutions that are quadruple-bottom-line oriented.
NORDIK Institute partners with communities to solve practical problems that are important to munipalities, First Nations and community organizations in Northern Ontario.

DesignJam: A Collective Discussion for Northern Ontario