Location
MaRS Discovery District
101 College St
Toronto, ON M5G 1L7
Canada
Sales Have Ended
Ticket sales have ended
Ticket sales for this event have ended. To learn more about DesignJam events please visit http://designjam.ocadu.ca or email designjam@ocadu.ca
Description

DesignJam Toronto
Saturday March 28, 2015, 9am–5pm
MaRS Discovery District, auditorium & atrium
101 College Street, Toronto, ON M5G 1L7

DesignJam Toronto is an all-day innovation jamboree -- a curated open space guiding more than a hundred design leaders & design learners, sharing ideas, tools & perspectives, to better understand & address a complex problem. Nicknamed "TrafficJam," DesignJam Toronto gathers young leaders, mentors, teams and aspiring entrepreneurs to conceive innovative user experiences and activate ideas to improve mobility in the Greater Toronto & Hamilton Area.
The Theme: "TrafficJam": How can we improve mobility in our region?

Meeting challenges & opportunities for improving traffic & transit in the Greater Toronto & Hamilton Area (GTHA) through design thinking, innovation & entrepreneurship.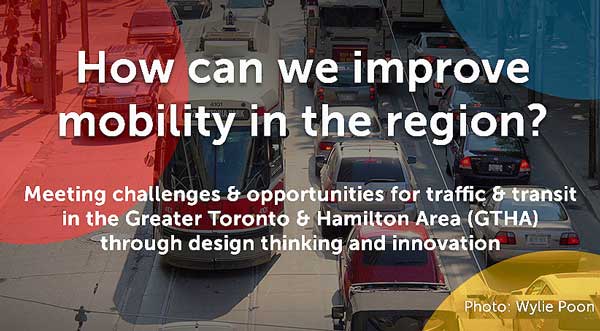 ---
Facilitators & Mentors
Our spotlight is slated to feature great people including:
Adam Lawrence, service innovation director & co-initiator of Global Sustainability Jam, GovJam & Service Jam, the world's biggest service design event

Jennifer Leonard, founder of Brand New Ways, IDEO alumna, co-author of Massive Change
Peter Stoyko, Industry Canada service designer whose work visually unpacks urban mobility
Matti Siemiatycki, U of T expert in transportation policy, infrastructure, and planning
Roger Keil, York University research chair whose work illuminates global suburbanization

Adam Lawrence (@adamstjohn, Nuremberg, Germany) is a service innovation director, stand-up comedian, professional actor & adjunct professor at IE Business School in Madrid. Adam combines background in psychology & the automotive industry with expertise from theatre, film, music & storytelling to help organizations influence, impress & innovate. Adam is co-founder of WorkPlayExperience, and together with with Markus Hormeß is co-initiator of Global Sustainability Jam, Global GovJam and Global Service Jam, the world's biggest service design event.

Jen Leonard (@brandnewjen, San Francisco) is a journalist, co-author of Massive Change, and host of Brand New Ways: Change Making and Rule Breaking. For the past 10 years Jen has been Senior Design Lead at global innovation consultancy IDEO, on projects ranging from service & brand to products & spaces with clients including Nike, Marriott, Visa, Equinox, & Renault. Jen's resume includes roles as writer, broadcaster, design thinker, strategist, storyteller & rock critic.



Peter Stoyko (@prugelmeister, Ottawa) is founder of Elanica, a research and design consultancy specializing in service design & governance issues. He's an interdisciplinary social-science researcher & information designer who spends much of his time hunting down good ideas in far flung places. Peter is currently in residence at Industry Canada's
Service Lab (Ottawa) and is researching new governance models out of the University of the West Indies (Bridgetown), among other pioneering projects.


Dr. Matti Siemiatycki (Toronto) is a transit and transportation policy expert and Assistant Professor in Geography and Planning at the University of Toronto. His research focuses on public-private partnerships, infrastructure planning, delivery, and financing. He holds a PhD in Urban Planning from UBC and an MSc in Nature, Society & Environmental Policy from Oxford, UK. Photo by Dominic Ali.

Dr. Roger Keil (@rkeil, Toronto) is an expert in global sub/urban futures whose projects illuminate new forms of work, housing, mobility governance, and human/non-human nature relationships. Roger is Professor in Environmental Studies at York University, former director of York U's City Institute, & is principal investigator of "Global Suburbanisms: Governance, Land and Infrastructure in the 21st Century" with 50 researchers worldwide.

Zahra Ebrahim (@zahraeb, Toronto) is founder & principal, archiTEXT, a design think tank, where she leads innovation projects with some of Canada's largest charities & governing bodies. She's co-lead on the Community. Design. Initiative., engaging marginalized youth in architecture and design. Zahra is co-founder of Design Walk-In, and contributor to the Huffington Post. She is board chair of Jane's Walk, and serves actively on the board of St. Stephen's House. She has taught at OCAD University, MoMA, and currently at University of Toronto.

Patricia Kambitsch (@playthink, Toronto) is a graphic recorder, artist & founder of Visual Thinkers Toronto, a cross disciplinary community working to expand capacity in visual communication. Kambitsch is Partner in The Redesign Network , a design and research firm for human systems innovation. Former classroom teacher & advisor for over twenty years in urban public schools, she helped found one of the first Gates Foundation-funded Early College High Schools for low-income youth in Dayton, Ohio.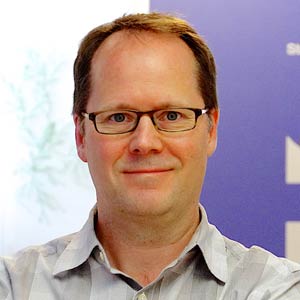 Greg Van Alstyne (@gregvan, Toronto) is a designer, teacher, researcher, futurist and director of sLab at OCADU, with more than twenty-five years practice in strategic communications and experience design. Prior to OCADU Greg was founder of the Department of New Media at MoMA, New York, Creative Director at IconNicholson NY, and Director of the Institute without Boundaries (IwB).



Patrick Robinson (@conferencejunki, Toronto) is a socially-minded design thinker, advertising producer & associate partner at Grip Limited. Patrick works to elevate and activate a betterment agenda with industry & educational leaders. He serves on the Sustainability Committee of RGD Ontario, teaches at OCAD University, and volunteers with Toronto+Acumen. A lifelong learner, Patrick attends conferences worldwide & served as Global Board member of the MIT Enterprise Forum.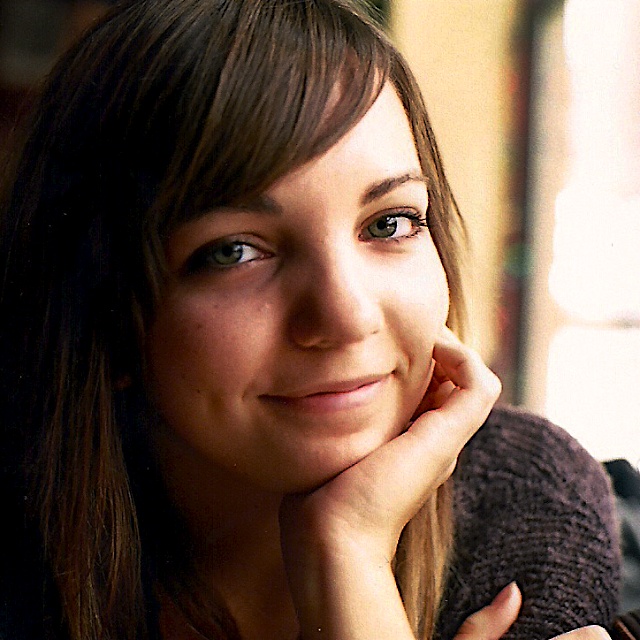 Kelly Kornet (@kellykornet, Toronto) is a trained graphic designer and a foresight & design researcher. Compelled to make sense of complex information through visual methods, her work draws from systems thinking, design, and graphic recording. A full-time student in the Strategic Foresight & Innovation program, Kelly is a Graduate Research Assistant in Strategic Innovation Lab (sLab) – engaging in projects such as Digital Governance and the Strongly Sustainable Business Model Group.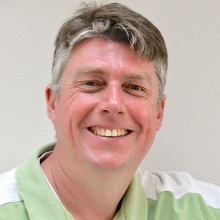 Stephen Davies (@XformbyDesign, Toronto) is Managing Director of Transformation by Design, a business design consultancy based in Toronto, powered by 25+ years of management consulting experience across sectors. Mr. Davies teaches Strategy Development in OCAD University's MDes Strategic Foresight & Innovation program. He is a Certified Master Designer and Facilitator for the Team Syntegrity process invented by Professor Stafford Beer, the founder of Management Cybernetics.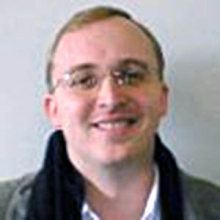 Antony Upward (@aupward, Toronto) is a Certified Management Consultant with 26 years in design and implementation of management information systems for Apple, Bell Canada, CGI, AT&T and others. Anthony is co-founder of sLab's Strongly Sustainable Business Model Group. He is a Sustainability Business Architect, principal of Edward James Consulting Ltd., a flourishing enterprise design consultancy in Toronto, and a recent grad from York U with a Masters of Environmental Studies in Business Model Design and Sustainability.



Kate Sellen (Toronto) has been involved in digital design since 1998 in many industry and government settings. Development of new tools and methods has always been a motivator in her work. Digital innovation in medical settings is a topic that poses particular ethical and practical challenges. Kate's research focuses on new technology and medical error, to create evidence-based designs for safer & more efficient healthcare.

Suzanne Stein (@Suzzle, Toronto) is a foresight analyst, mentor, and educator. Working in the domain of new technologies, her practice domains span business strategy, organizational change, and experience design. Focusing on innovative approaches and methods, Suzanne is a leader in foresight and ethnographic techniques, and is always on the prowl for mechanisms of positive change. She also works with the CFC Media Lab where she holds a faculty post.
For latest program details visit http://designjam-toronto-mar28.eventbrite.ca or http://designjam.ocadu.ca
---
Workshop choices include

Creating
Better Futures
Strategic foresight
Mapping Mobility
Visual thinking & visual production
Making Systems Human-Centred
Service design thinking
Designing Flourishing Business
Sustainable business architecture
Schedule
9–10:30 am
Welcome, Orientation, Lightning Talks
10:30–12 am
Morning Workshops
12–1:30 pm
Food, fuel, music
1:30–3 pm
Afternoon Workshops
3:30–4:15 pm

Workshop Reports & design critique
4:15–5pm
Expert feedback & panel
---
Attendance is free with a refundable $50 deposit

Registration is first come, first served to a maximum of 120. To register for a DesignJam Toronto - "TrafficJam" requires a $50 credit card deposit. If you are unable to attend for any reason let us know at least 24 hours in advance. Failure to do so will result in the loss of your deposit. A post-workshop survey must be completed within four (4) days of the event for deposit to be refunded. The deposit is to avoid no-shows – it is a proven way to ensure attendance or timely cancellation. ALL ATTENDEES ARE WELCOME. No credit card? Please contact us: designjam@ocadu.ca
Organized by Strategic Innovation Lab (sLab) as part of OCAD University's Campus Linked Accelerator (CLA), DesignJam has support from OCE and ONE in partnership with MaRS and OCADU's Imagination Catalyst. We draw from methods and insights developed in OCADU's Strategic Foresight & Innovation (SFI) community, a unique graduate program creating new kind of designer: a strategist who sees the world from a human perspective and re-thinks what is possible; an innovator who imagines, plans and develops a better world.