Description
Climate change is among the most pressing and challenging problems of our time. Yet most of us appear disinterested and strangely unmoved by the reality of the dire consequences that we ultimately face.
As changes in our climate inevitably come to visit us, we need to start paying closer attention to exactly what's happening, beginning right on our doorstep, at the local level. That means taking a harder, closer look at what's happening in our homes and in our communities. Climate change is real and we need to do something about it now, to start coming up with solutions to these growing challenges.
Advances in design often happen when things are good when our economy and social environment are nurturing and healthy. Designers as a general rule don't usually focus on ideas like sustainability and the environment in their creative process and approach. And for those of us who do, we don't go after solutions in these areas nearly as creatively or forcefully as we should. This really must change. We need a new design paradigm. We need to start rethinking our approach because our current assumptions around economic and social systems simply no longer apply.
We are at a crossroads where important choices need to be made. As designers, we're obliged to revisit the way we design products, create services and approach built environments, making zero-emissions a priority. The alternative is the status quo and its consequences.
Join us for DesignMeets: Climate Action, sponsored by Pivot Design Group, and Sidewalk Labs on February 27th, 2020, from 6:00 pm to 8:30 pm at Sidewalk Labs.
Let's discuss at DesignMeets where we'll hear from people rethinking the way we think and design for climate change.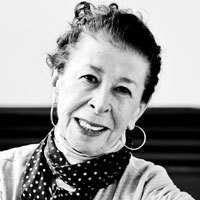 Hélène St. Jacques
Founder, Informa Market Research
Hélène is an expert consumer and market researcher with a history that spans many categories within the sustainability and resilience front including the renewal of local and healthy food systems, solid waste diversion and food waste reduction, water conservation, energy conservation and renewable energy.
Paul Dowsett
Founder and Principal Architect, Sustainable.
Recognizing that our global carbon emissions must peak in 2020, Paul is focused on adaptive re-use, deep green retrofit projects, with a strong social mandate - Sustainable's Egale Centre (currently under construction) is just one example. He is interested in working towards carbon sequestration through the construction and operational life cycles of buildings. Paul challenges the entire construction industry to make the choice to bring carbon to zero in this decade.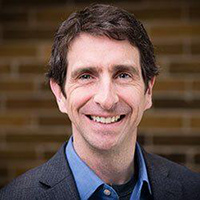 Jon Dogterom
SVP of Venture Services, MaRS

Jon Dogterom is the Senior Vice President of Venture Services at MaRS Discovery District where he leads programming and advisory support to help grow Canada's leading innovative companies in Health, Cleantech, Fintech and Enterprise.

Victoria Haldane
PhD student at the Institute of Health, Policy, Management and Evaluation, University of Toronto
Victoria aims to bring together health services research and design thinking to create more person-centered health systems that are environmentally sustainable.
Dr. Shashi Kant
Founding Director, Master of Science in Sustainability Management Program, UTM
Dr. Shashi Kant is a professor of forest resource economics and management and the founding director of the groundbreaking Master of Science in Sustainability Management Program at the University of Toronto Mississauga. He has received many awards, including the Order of Ontario, Queen's Award, and Premier's Excellence Award. He has been promoting a unique approach for global sustainability that integrates the concepts of love and sustainability.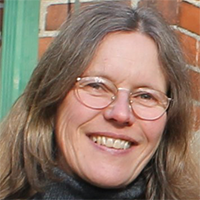 Tina Soldovieri
Founder, Roncy Reduces
Tina Soldovieri is an environmental educator and activist. She is the founder of Roncy Reduces, a grassroots initiative in the Roncesvalles neighbourhood that aims to engage local businesses and residents to jointly reduce single-use plastic and packaging waste. It has spread to many other neighbourhoods in Toronto where people have created similar initiatives such as Beaches Reduces, Danforth Reduces and many more.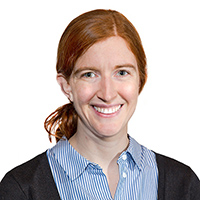 Jennifer Harmer
Energy Consultant, RWDI
Jennifer is an energy consultant at RWDI, specializing in high performance building design. She leverages a Masters in Building Science and five years of technical expertise in energy modelling and low-energy mechanical system design to help projects achieve a wide range of ambitious sustainability objectives, including LEED, Passive House, and net-zero carbon buildings.
---
Event Format

• Each speaker will have 5 minutes to present ideas using just a handful of images.
• A Q&A panel period will follow the talks.
• Then stay on to mix & mingle over snacks and refreshments.


Finding 307
We're located at 307 Lakeshore Boulevard East, along the lakeside at the intersection of Lakeshore Boulevard East and Parliament Street in Toronto, Ontario, Canada. Click here to visit a Google map with more detail. The front entrance is on the south side of the building.
We are steps away from Toronto's historic Distillery District in which you will find many options for food and drink as well as several charming shops for souvenirs and other fashion and lifestyle options.
Getting to 307
You can travel to us via transit, bicycle, on foot or by car.
We have a Bike Share Toronto station conveniently located on our site. Cycling is a fun and easy way to get around downtown Toronto and avoid the hassle of traffic congestion. The Martin Goodman Trail across the street makes travelling along Queen's Quay a snap and can connect you with other bike routes in the city. You can find a map of all the bike routes in the city here.
Parking
There is a pay parking lot located to the west of the building on Small Street, as well as all-day parking ($10 CAD) across the street at 333 Lakeshore Blvd. East. You may also find street parking on Small Street (regular rates apply). However, as the name implies, space on Small Street is limited. There is ample room for a taxi, Uber or another car service to drop you off near our main entrance.
Come on in!
The main entrance to our building is located on the South-East face of the building. Our receptionist, Kara Prince, will unlock the door for you upon your arrival.
Free WiFi
Guest wifi service is available on site--simply direct your device to "SidewalkLabs Guest" and enter the password: "Sidewalk".
Accessibility
307 is accessible for people using mobility devices. We have two all-gender, accessible restroom facilities available. For those who are blind or with visual impairments, 307 also features digital wayfinding beacons accessed using the free "event" version of the BlindSquare app. The app also can read QR codes to
activate an audio version of text about our explorations-in-progress. Upon request, we will support visitors with live audio descriptions. The free version of the app is available in the Apple App Store (be
sure to search for "BlindSquare Free"). There is a Wellness Room located adjacent to the public restrooms for breastfeeding or should you need a moment for yourself.