Multiple Dates
Desktop Publishing with Adobe InDesign - SSMIC ICT Workshop
Description

Join us for a beginner level hands-on introduction to Adobe's industry leading desktop publishing software - InDesign. Adobe InDesign is used by professional designers to create a wide range of items for print, the desktop and mobile devices such as: posters/flyers, reports, printed books/magazines, interactive online documents/PDFs and eBooks. Learning this software tool can help to present your business or organization in a professional way.
Choose one of the following sessions that best fits your schedule:
Tuesday, April 25, 2017 from 3:00PM – 8:00PM (Doors open at 2:30PM and includes complimentary dinner)
OR
Wednesday, April 26, 2017 from 10:00AM – 3:00PM (Doors open at 9:30am and includes complimentary lunch)
Please read on for more information about this workshop.
---
"Desktop Publishing with Adobe InDesign" – presented by Camp Tech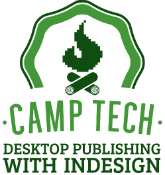 Stop making your posters, postcards and brochures in Microsoft Publisher! Learn to use the software that pro designers use - Adobe InDesign. In this introductory level class, Our expert instructor will teach you how to make a double-sided postcard using InDesign. You'll discover how to bring in graphics, format text, and export a PDF file that's ready to send to the printer. After this fun and interactive class, you'll be able to produce your own professional quality print material.
NOTE: Laptop computers are required for this class. This workshop is for beginners. No previous Adobe InDesign experience is necessary. You should be familiar with basic tasks on your laptop (how to open, save and organize your files).
NOTE: You must bring your own laptop (Mac or PC are fine) and have Adobe InDesign installed on it beforehand (InDesign CS4 or later preferred). You can get a free trial version on Adobe's website - try this link: https://creative.adobe.com/products/indesign
Agenda:
Check-in 30 minutes before start
Orientation (Workspace, Navigation, Selecting, Layers)
Starting from scratch (New Document, Placing graphics, Scaling graphics, Text formatting)
Break halfway for complimentary meal
Finish the postcard (Using the Line Tool, Making rectangles, Setting fill/stroke, Interactive PDF)
Press-ready PDF (File > Export, PDF Presets, Marks & Bleeds)
Questions / Conclusion
---
About Our Speaker: Paul Kelly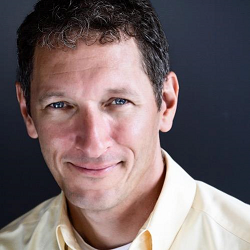 Starting out in traditional film and photography, Paul has been teaching for over 20 years and has been an Adobe Certified Expert in Photoshop, Illustrator and InDesign since 2004. When not training, Paul stays actively involved in layout, design and production, freelancing in a wide range of settings, keeping up to date with the way these programs are being used in the industry today.
---
Please note that each session is limited to 26 attendees.
For more information contact Angelo Pacione, ICT Sector Lead at 705-942-7927 ext. 3148 or apacione@ssmic.com.
---
Proudly Supported by: