DEVELOP YOUR MEDIA INTERVIEW SKILLS
About this Event
ABOUT SCWIST AND THE SCALE PROJECT:
Founded in 1981, the Society for Canadian Women in Science and Technology (SCWIST) has a proud history of empowering women and girls in STEM (science, technology, engineering and math). SCWIST (www.scwist.ca) envisions an environment where girls and women pursue their interests, education, and careers in STEM without barriers. This Informed Opinions workshop is offered to SCWIST members, community partners and gender equality advocates as part of our SCALE project funded by the Government of Canada's Department of Women and Gender Equality (WAGE). The SCALE project – SCWIST Connects, Advocates and Leverages Expertise – will expand STEM diversity for economic empowerment across Canada. SCALE will increase SCWIST's impact by improving organizational effectiveness, financial sustainability, partnership reach and advocacy. STEM is the powerhouse of the economy and our future – and through the SCALE project, SCWIST is creating pathways for highly trained STEM women to contribute their knowledge and skills.
SCWIST PRESENTS AN INFORMED OPINIONS WORKSHOP: DEVELOP YOUR MEDIA INTERVIEW SKILLS
This interactive workshop for STEM professionals and gender equality advocates builds leadership capacity, enhances credibility and extends influence - by developing your media interview skills and building your confidence to say YES to interview requests. The workshop provides practical tools to enhance your capacity to turn media interview requests into education and advocacy opportunities, and to become more effective at crafting and delivering your key messages. We share concrete tips and tools to:
- Prepare for interviews (print/broadcast, friendly/hostile, long/short, live/taped);
- Craft concise and quotable messages;
- Bridge from asked questions to important issues and more nuanced context;
- Translate abstract issues into compelling stories and accessible analogies.
We will also conduct mock interviews with several participants, offering constructive feedback on effective strategies and opportunities to enhance impact.
In advance of this Media Interview Skills Workshop, each participant will complete a survey to assess their needs and tailor the workshop content to our audience. You will also be asked to draft one or two sentences that sum up what you would most want people to understand and remember about one of the issues that you're most likely to be asked to comment on. For an example, an expert being interviewed about controversial legislation affecting immigrants might want people's key take-aways to be:
1. Online hate is already up 600% in Canada over last year and this bill will make it even worse;
2. Communities in Canada dominated by immigrants experience less crime than non-immigrant communities.
WORKSHOP AGENDA:
5:30 pm SCWIST Introductions and SCALE Project
5:40 pm Informed Opinions Workshop Starts
7:00 pm 15 Minute Break
8:30 pm Workshop Ends
Please register by Sept 18 to receive the pre-workshop survey.
Informed Opinions Workshop Testimonials:
"I have taken to heart your message of encouragement to speak up and speak out, agreeing to several TV and radio interviews. This is stepping way out of my comfort zone." Workshop Participant from New Brunswick
"I've gone from avoiding the media at all costs, to doing 16 interviews in 3 years since being convinced by Informed Opinions that we do need women's voices in the media. I have a responsibility to do my bit." Workshop Participant from UBC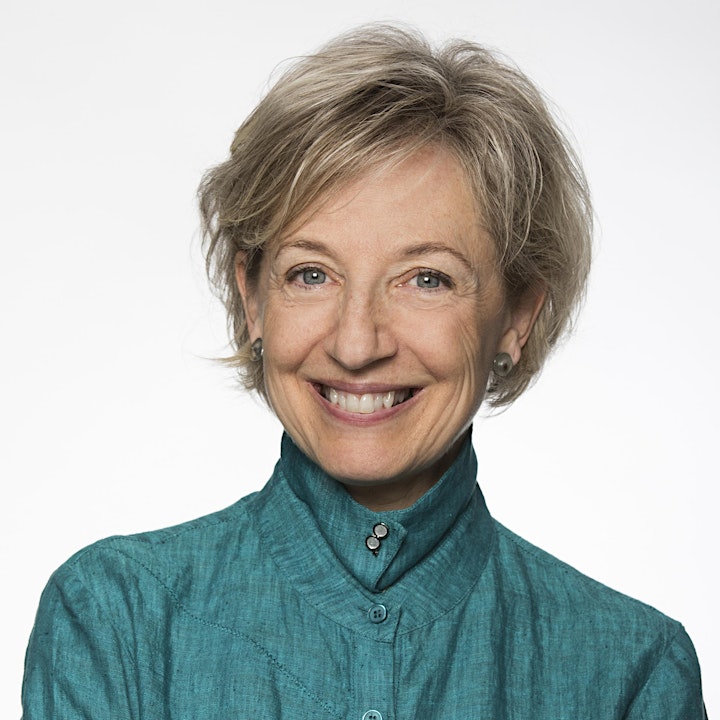 ABOUT SHARI GRAYDON FROM INFORMED OPINIONS
Shari has spent more than 25 years shamelessly exploiting the media to draw attention to issues she knows and cares about. Now she motivates and trains others to do the same, delivering highly-rated conference keynotes and practical workshops across the country. The founder and catalyst of Informed Opinions, Shari is an award-winning author and women's advocate. Since 2010, she has helped amplify the voices of thousands of women across Canada, supporting them in sharing their insights with a broader public. Informed Opinion's new Gender Gap Tracker uses big data analytics to encourage influential Canadian news media to better represent women's perspectives. A former newspaper columnist, TV producer and commentator for CBC radio and TV, Shari also served as press secretary to a provincial premier, and as president of MediaWatch. She's a proud alumna of the University of British Columbia (Theatre) and Simon Fraser University (Communications), where she also taught. She has published two best-selling media literacy books for youth, received the Governor General's Award in Commemoration of the Persons' Case, and been named one of Canada's Top 100 Most Powerful Women. Royalties from her edited collection, I Feel Great About My Hands – And Other Unexpected Joys of Aging benefit Informed Opinions. Her newest book, OMG! What if I really AM the best person? offers purse-size inspiration for knowledgeable women whose voices deserve to be amplified. Watch her presentation at the International Women's Forum World Leadership Conference 2019 explaining why women's voices are needed to transform the world.
PHOTO AND VIDEO CONSENT
By registering for the event, you understand that the session may be video recorded and/ or photos will be taken for use in SCWIST digital communication platforms, including but not limited to: the SCWIST website, e-newsletter, Twitter, Facebook, Instagram, Youtube, and others. You therefore are providing consent for your image and voice to be used by SCWIST for free and in perpetuity.
If you do not want your image to be captured in video or photographically, please ensure that your camera is off during the session.
QUESTIONS AND FEEDBACK
For questions about the event, or to sign up as a speaker, please contact Khristine Carino, Director for Events, at director-events(at)scwist.ca.
Date and Time
Location
Refund Policy