Description
RIC Centre is hosting a "How to Build a Product" seminar on "Developing a Cleantech Product" as part of our Expert Speaker Series.
Commercializing early stage technologies is a challenging undertaking under the best of circumstances. CleanTech companies have even greater challenges due to the many political and regulatory uncertainties that often drive the market. This session will present various concepts on technology commercialization with an emphasis on leveraging industry resources. Case studies from GreenCentre Canada's commercialization efforts will also be presented to demonstrate the variety of collaborative models available to the entrepreneur.
Date: Monday, July 17th, 2017
Time: 12:00PM - 1:30PM
Venue: Xerox Research Centre of Canada (Pake Auditorium)
Address: 2660 Speakman Drive, Mississauga, ON L5K 2L1
Moderator: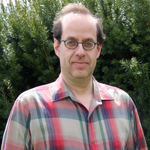 1. Andrew Pasternak, PhD, MBA, Director of Commercialization & Business Development, Green Centre Canada
Dr. Andrew Pasternak is the Director of Commercialization & Business Development at GreenCentre Canada, and has been working with GreenCentre since 2010 (previously as Commercial Director). Dr. Pasternak has over 20 years of experience directing commercialization and product development activities in several fields including chemistry, biotechnology, medical devices, drug discovery, and instrumentation. He has managed multi-disciplined teams in both large and start-up company environments, directing commercial efforts that have resulted in numerous strategic partnerships, high-margin service contracts, and licensing agreements. Dr. Pasternak has a Ph.D. and M.S. (Northwestern University) and B.S.E (University of Michigan) in bio-chemical engineering, as well as an MBA from the Rotman School of Business (University of Toronto).
If you have any questions, please contact Robert Iaboni (rob.iaboni@riccentre.com)