Developing a Meaningful Mental Health Culture
About this event
Developing a meaningful mental health culture in organizations is more important than ever, but where do you start?
In this interactive webinar, KPMG's first-ever Chief of Mental Health, Denis Trottier, will share how companies can assist employees equip their personal mental health toolbox, and explore how supporting mental health can pay off for both companies and employees. As part of your guide to developing a meaningful mental health culture, Denis will also highlight some of the mental health initiatives that have been successful (and why), explore what the future of strengthening mental wellness in the workplace looks like and which mental health resources are top on Denis's list.
Bring your questions! After a candid conversation with Denis, we'll open the floor for your questions.
Suggested Reading: The Quiet Crisis
THE SPEAKER:
Denis Trottier, FCPA, FCA
Chief Mental Health Officer, KPMG in Canada
Following a 31-year career as auditor, most recently as the partner leading the Ottawa KPMG Enterprise private company practice, Denis is now Corporate Canada's and KPMG's first Chief Mental Health Officer. He and his wife Yolande are recipients of the Royal Ottawa Mental Health Inspiration Award. Denis's latest award is the Fellow of Chartered Professional Accountants designation, principally for his contribution to improving mental health in the professional milieu. Denis is the Mental Health Lead on KPMG's National Inclusivity and Diversity Council and is a sought-after speaker right across Canada for his insights into reducing the stigma surrounding mental illness. During Covid Denis has been a participant in Canada's Top 100 CEO's roundtable discussions being an active voice in driving change to the benefit of Corporate Canada. Success in Denis' role as been defined as "making himself redundant-being the day where we can talk about mental health at the water cooler just like any other illness."
This webinar will be held via Zoom. A link to connect will be emailed to you upon registration. Check the confirmation email for this information.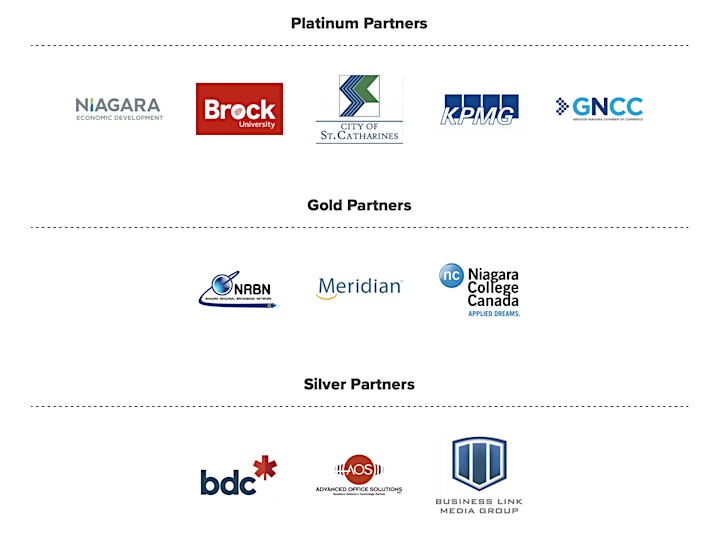 Organizer of Developing a Meaningful Mental Health Culture
Innovate Niagara helps entrepreneurs in high-growth industries to start, grow and succeed. Founded on the principle of "innovation through collaboration", Innovate Niagara provides a single access point to match clients with services to suit their needs through a suite of in-house programs, resource partners and network of incubation facilities.