Description
With a DevOps approach, monitoring is not just for sys admins anymore. Both developers and platform operators have to be informed and collaborating to ensure effective monitoring for staging, testing and development environments. Continuous monitoring the entire DevOps lifecycle makes the process more efficient, allowing for more time to focus on your product.
In this workshop, we explore app and infrastructure monitoring tools (open source and not), configurations, APM, altering and visualizing data with hands-on labs.
Duration: 2 days
Cost: $2500/attendee
Our workshops are Linux-based. If you are interested in training on Windows, please let us know here.
Course outline (the workshop includes theory and labs):
Day 1 -
Why DevOps monitoring is different
Traditional monitoring tools
Purpose: Dig into the concepts and implementations
Key features, processes, and roles
Gaps in monitoring agents
Application monitoring
Day 2 -
ELK/EFK – Putting it all together
Review of Kibana
Operalization of Scaling of the Stack
Requirements gathering and setting up the right levels of alerting
Aggregation for logs and alerts
Consuming the data – for various users and stakeholders
Contrast and compare Kibana and Grafana
Deep-dive into Kibana
Deep-dive into Grafana
Terms & Conditions:
Workshop can not be recorded, reproduced or reused without CloudOps' authorization
CloudOps will deliver a letter for fiscal purposes, stating the workshop has been provided to X customer employees.
Please contact us for any addition information: info@cloudops.com.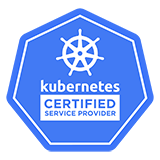 *******
Attendee details:
-You will join a webinar through a link we provide
-Please have your own laptop and charger.
-The workshop schedule is 9 am to 5 pm everyday.
-Learn more: https://www.cloudops.com/workshops/#devOpsMonitoring
Date and Time
Location
Refund Policy