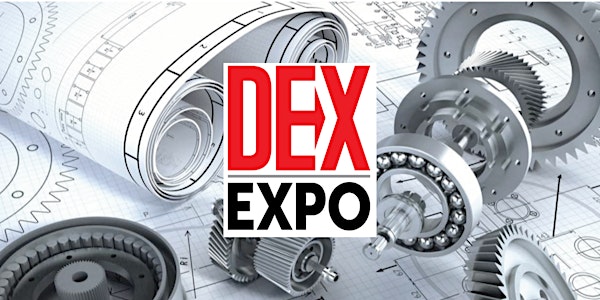 DEX Expo Langley 2023
WELCOME TO DEX EXPO LANGLEY 2023
Date and time
Wed, Apr 12, 2023 9:00 AM - 4:00 PM PDT
Location
Langley Events Centre 7888 200 Street Langley, BC V2Y 3J4 Canada
About this event
WELCOME TO DEX EXPO LANGLEY 2023
Employing a highly efficient table-top format, the DEX Expo is a series of one day regional table-top tradeshow where engineers, product developers, machine builders and systems integrators can discuss, network, and solicit advice on the latest technologies and applications that drive their businesses.
MEET face-to-face with product and application engineers who know their stuff
GET hands-on experience with the products and solutions displayed
No maze-like halls; no disengaged exhibitors; no booth gimmicks.
FREE REGISTRATION • FREE PARKING
Join us for the KEYNOTE PANEL DISCUSSION at 9:00am:
The keynote features Cory Lutes and Dan Southern, executives from Seaspan Vancouver Shipyards, the country's long-term shipbuilding partner for the Canadian Coast Guard and the Royal Canadian Navy.
Lutes, director, manufacturing, Seaspan Vancouver Shipyards, will speak about ship construction and the company's manufacturing process by sharing their successes and detailing how they've overcome some recent manufacturing hurdles. Lutes oversees the company's manufacturing facilities and a team of 300 workers that fabricate everything from precision-cut steel parts to fully outfitted components weighing up to 100 tons.
Southern, director, workforce development, Seaspan Vancouver Shipyards, will talk about the challenges in recruitment, employee training, and managing apprentice programs. He is responsible for managing the company's steep growth in skilled trades recruitment, trades training, and apprenticeship programs.
Free continental breakfast will be served!
For more event details please visit DEX EXPO
This event is restricted to the trade industry and is open to persons 19 years of age and older. Anyone under the age of 19 will not be admitted.
DEX Expo is a closed show for qualified delegates only. Show management reserves the right to decline registration.
Agenda
9:00 AM - 10:00 AM
Keynote Speech
10:00 AM - 4:00 PM
Exhibitor Showcase
About the organizer
Design Engineering Expo is produced by Design Engineering. Canada's definitive information source for Mechanical Engineers, Product Designers, and OEMs. Design Engineering Magazine, is FREE to qualified industry personnel. Subscribe Now!