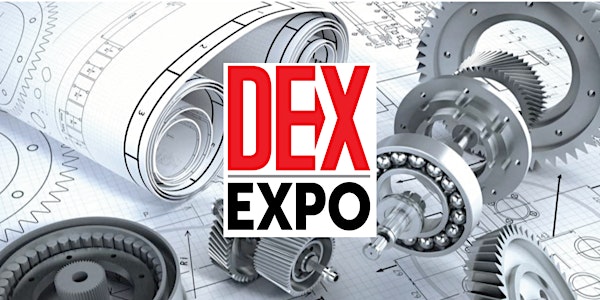 DEX Expo Winnipeg 2022
DEX EXPO WINNIPEG 2022
When and where
Location
Victoria Inn Hotel & Conference Centre 1808 Wellington Ave Winnipeg, MB R3H 0G3 Canada
About this event
WELCOME TO DEX EXPO WINNIPEG 2022
PLEASE NOTE: Online registration is now closed, but you can REGISTER ON-SITE at the registration desk this Wednesday April 20 at the Victoria Inn Hotel & Convention Centre.
We hope to see you there!
Employing a highly efficient table-top format, the DEX Expo is a series of one day regional table-top tradeshow where engineers, product developers, machine builders and systems integrators can discuss, network, and solicit advice on the latest technologies and applications that drive their businesses.
MEET face-to-face with product and application engineers who know their stuff
GET hands-on experience with the products and solutions displayed
No maze-like halls; no disengaged exhibitors
No booth gimmicks
FREE REGISTRATION
FREE PARKING
Join us for the  KEYNOTE SPEAKER at 9am
KATHLEEN GARNEY, General manager, Boeing Canada Winnipeg
Kathleen Garney is the operations director at Boeing Canada Winnipeg (BCW). Named to this position in September, 2020, she is responsible for the safe production and assembly of complex composite components manufactured in Winnipeg for Boeing Commercial Airplanes.
Kathleen will be discussing:
• Boeing's 50-year history in Manitoba
• Technology advancements
• Addressing the age gap
• Maintaining top talent and managing a diverse workforce
For more event details please visit DEX EXPO
This event is restricted to the trade industry and is open to persons 19 years of age and older. Anyone under the age of 19 will not be admitted.
DEX Expo is a closed show for qualified delegates only. Show management reserves the right to decline registration.