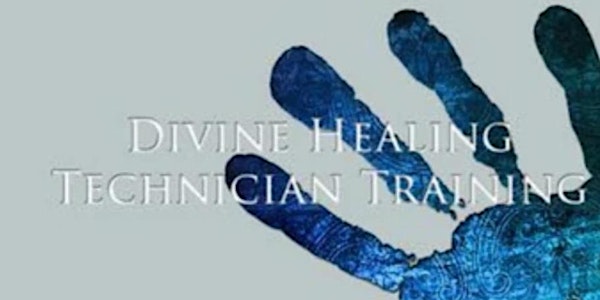 DHT - Divine Healing Technician Training
The Teaching That Birthed A Legend is Now Raising an Army" Come join us, get equipped to reach the lost, heal the sick, raise the dead!
By John G. Lake Ministries Canada
Date and time
April 27 · 9am - April 29 · 9pm CEST
Location
Immanuelskyrkan 3 Köpenhamnsvägen 217 43 Malmö Sweden
About this event
2 days 12 hours

Mobile eTicket
For decades Divine Healing has been treated as whimsical and out of reach for the average believer. Centuries of lies and misconception has hidden the very simple truth that all believers can and should be able to lay hands on the sick and see them recover. We destroy the sacred cows and excuses that so many have literally invented based on their experience instead of standing on the word of God. These false doctrines have been used to stop others from stepping out and has allowed many of the leaders in the body of Christ to hide behind as an excuse for not seeing biblical results. Curry Blake lost his oldest daughter when she was two years old to sickness. He dedicated his life to find the answers that he so desperately searched for during his daughters sickness only to find the current men of God giving excuses as to why she wasn't healed. Though he saw major improvements through prayer and faith it was not enough to win his daughters fight.
"The Teaching That Birthed A Legend is Now Raising an Army"
The Purpose of the DHT is to destroy the lies and sacred cows that you have been taught your entire life. We use scripture to tear apart and pull down these deceptions. Our goal is to see every believer including you walk in the faith you are called to. Heal the sick, raise the dead, cleanse those who have leprosy, drive out demons. Freely you have received; freely give. The time for super stars and "special" anointing is over. You were called to be like Jesus he was our example. It is time to change the world in his name. Christ in you the hope of glory. Come lets change the world!
Thursday, April 27, 2022 9am - 5pm, 2hr lunch 12pm-2pm
Friday, April 28, 2022 9am- 5pm, 2hr lunch 12pm - 2pm
Saturday, April 29, 2022 9am - 5pm, 2hr lunch 12pm - 2 pm,
Saturday, April 29, 2022 7pm - 9pm, Ministry time
We are Pastors Marty and Brigitte International Directors and General Overseers of John G. Lake Ministries Canada. How did we get to where we are now? Well we have been involved with churches and ministry for over 25years. The majority of those years we now know were lived in religious bondage. We felt we were ever learning but never coming to a knowledge of the truth. Although being involved in part time ministry and doing some traveling we always felt a deep call to full time ministry. However, we were always told and believed that we were waiting for "God to release us, specially anoint us or give us power." After my (Marty's) step-dad passed away while on a missions trip to Mexico in 2015, we found a rough copy of the Divine Healing Technicians (DHT) in the home he had been renting. Once we got back to Canada we started going through the teachings. THIS changed everything!! We came to the realization that what we had been waiting for, we already possessed! We already had what we kept striving, searching, seeking and waiting for. Hearing the true gospel preached we started practicing it. Telling everyone who would listen about what we now knew. We then started building a relationship with John G. Lake Ministries in Texas. In 2018 we became the overseers of JGLM Canada and now travel to bring the truth of the Gospel everywhere we go and to set the "Christian captives" free. Our desire is to see the body of Christ walking as true Son's of God in TOTAL freedom, TOTAL victory and for Christ to receive everything He paid for.