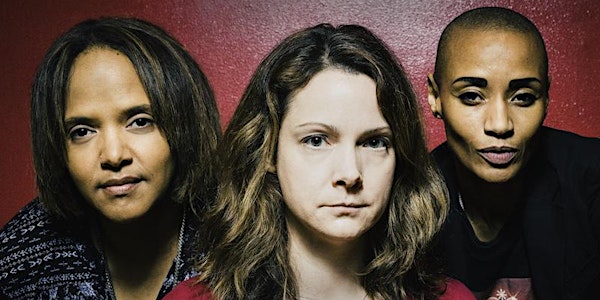 Diatom Ribbons: Kris Davis, Terri Lyne Carrington and Val Jeanty
Presented by The Coastal Jazz & Blues Society
Location
Western Front
303 East 8th Ave
2nd floor
Vancouver, BC V5T 1S1
Canada
Part of the 2019-2020 Bright Moments Series!
About this event
"A gifted pianist exploring the range of her instrument, with no boundaries" —PopMatters
Canadian pianist/composer Kris Davis performs with her cutting-edge trio Diatom Ribbons comprising Davis, GRAMMY-winning drummer Terri Lyne Carrington, and Haitian DJ, sound sculptor, and percussionist Val Jeanty. Since her emergence on the New York scene in 2001, Davis has become one of the music's singular talents—a deeply thoughtful, resolutely individual artist whose music lives at the intersection of jazz improvisation and 20th century classical composition. Jeanty is a master percussionist, electronic musician, and sound engineer whose work fuses electronics and African Vodou rhythms. Carrington is among the most celebrated instrumentalists in modern jazz and has collaborated with a who's-who of jazz royalty, including Herbie Hancock, Wayne Shorter, and Esperanza Spalding.
As a trio these three dazzle, bridging virtuosic interplay with deep percussive grooves and electronics.
Venue/Show Detail
Lobby, bar & box office open at 6pm, one hour prior to the performance
Seating is general admission and house opens sometime after 6pm
Grand Luxe Hall is located on the second floor of The Western Front @ 308 8th Ave. This heritage building is not fully accessible. For questions or to speak about accessibility, please contact our box office: 604-872-5200 x5 / boxoffice@coastaljazz.ca
Please note: We recommend bringing cash for the bar and any artist merchandise you wish to purchase. There is no ATM onsite but there is an RBC ATM located on Broadway just east of Scotia street outside the Kingsgate Mall.
A co-presentation with the Western Front