Description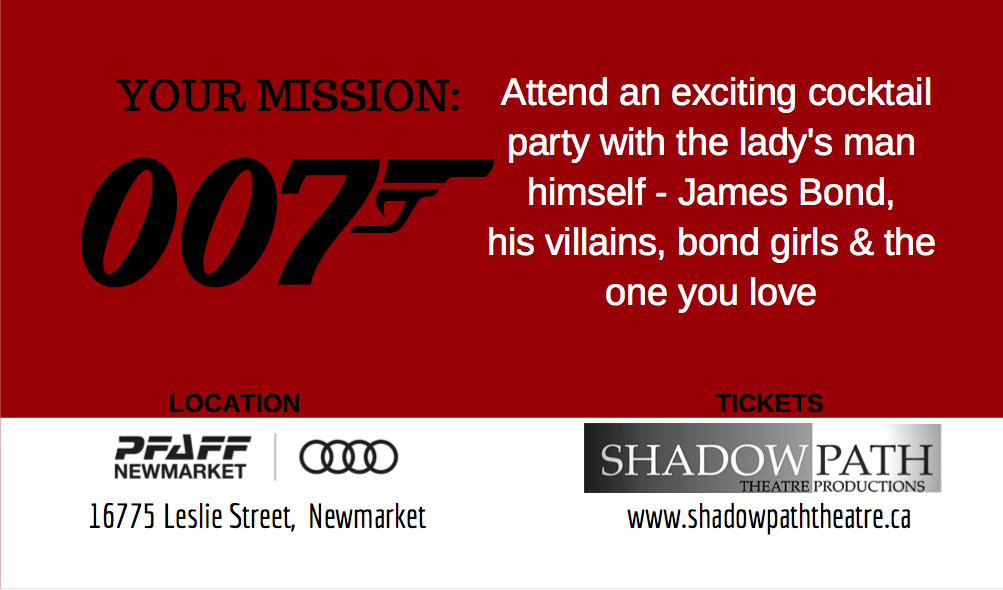 A Valentines's Day cocktail party featuring the world's most renowned lady's man: James Bond, his villains and a few bond girls. Guests enjoy short scenes (one in a car!) as they cruise throughout the dealership. A flair bartender serves James' favourite martini (along with other options) and finger foods circulate the room as songs play from the most popular Bond movies.
Make it a Valentine's Day to remember.
19+
Early Bird save $15 if purchased before February 1st, 2017.
See Creative Team bios at www.shadowpaththeatre.ca