Sales Have Ended
Registrations are closed
Thank you for registering for Stephen Jenkinson's 'Die Wise' Livestream Q/A via Zoom. When: Sunday, June 13th (2pm start, 3:30pm close - EST). Die Wise – A Manifesto for Sanity and Soul, is Stephen Jenkinson's book about grief, and dying, and the great love of life. Published by North Atlantic Books (2015-award winning). It is available either in print or as an audio book, read by Stephen himself - https://orphanwisdom.com/die-wise/
Sales Have Ended
Registrations are closed
Thank you for registering for Stephen Jenkinson's 'Die Wise' Livestream Q/A via Zoom. When: Sunday, June 13th (2pm start, 3:30pm close - EST). Die Wise – A Manifesto for Sanity and Soul, is Stephen Jenkinson's book about grief, and dying, and the great love of life. Published by North Atlantic Books (2015-award winning). It is available either in print or as an audio book, read by Stephen himself - https://orphanwisdom.com/die-wise/
About this event
This is the livestream registration page. Upon registration, you will receive the Zoom link to: Die Wise – A Manifesto for Sanity and Soul - The Q/A Session by Stephen Jenkinson
This is not a training, not a qualification, not something you might get for yourself instead of the standard schooling.
This is disqualification. This is something you might get for yourself because of your standard schooling. This is disillusion of the stoutest kind. Linger over 'disillusion', though, and you might catch the spirit of radical investigation, relentless uncertainty, naked wonder, that will inform our meeting. You might in this time together find a willingness to get out from under what brought you to the work and to the attention of the system, what keeps you there. We go this way so that you might serve the Spirit of Dying when the mystery days come round.
Drastic descriptors, true. Accurate, though, and faithful in their faithless way.
We will work on being redeemers of a death phobic, grief illiterate culture.
Death trade workers - those inside and outside of the standard medical systems - are first and foremost culture workers. Like the dying people they work with, death trade workers inherit the ragged poverties and prejudices of their times, and their repertoire for intervention and for sanity comes from there.
So this meeting is for anyone in the death trade, as worker or patient, now or in the time that's been or in the time to come. It is for anyone who'll fail to live forever. It is also for anyone haunted by the recurring murmur in the mind that says: There's got to be another way - a wiser way - to do this.
There is.
Dying is not the end of wisdom, and wisdom is not exhausted by dying. Dying well is a spiritual obligation,  and a moral obligation. If you love somebody, if you care about the world that's to come after you, if you want somebody to be spared the lunacy of what you've seen, you've got to 'die wise.'" This session begins to imagine a way of doing so.
Video trailer by Filmmaker, Ian MacKenzie
Important Details: This is a livestream Q/A session. This live-from-the-floor video will be streamed to ticket holders using Zoom. The call access link will be emailed to all ticket holders, again within 72 hours of the talk and again one hour before the livestream.
This recording will be available after the livestream. This is a non-refundable ticket.
Your Question: Ticket holders are invited to submit questions in advance to us by Friday, June 11th to https://orphanwisdom.com/questions/. Your questions will be considered and a selection of them will be presented. We are looking into how we may unmute you on the call so that you may pose the question to Stephen yourself.
A technical note: You've had a ton of "content" rammed your way these last months with just about every presenter tricked out in the latest broadcasting trinketry. That's done something to expectations. There may be iffy wiring, leaning on internet high voltage and velocity overload. We ask for your patience. This session is about ideas, not production values; it's about citizenship, not cyberspace.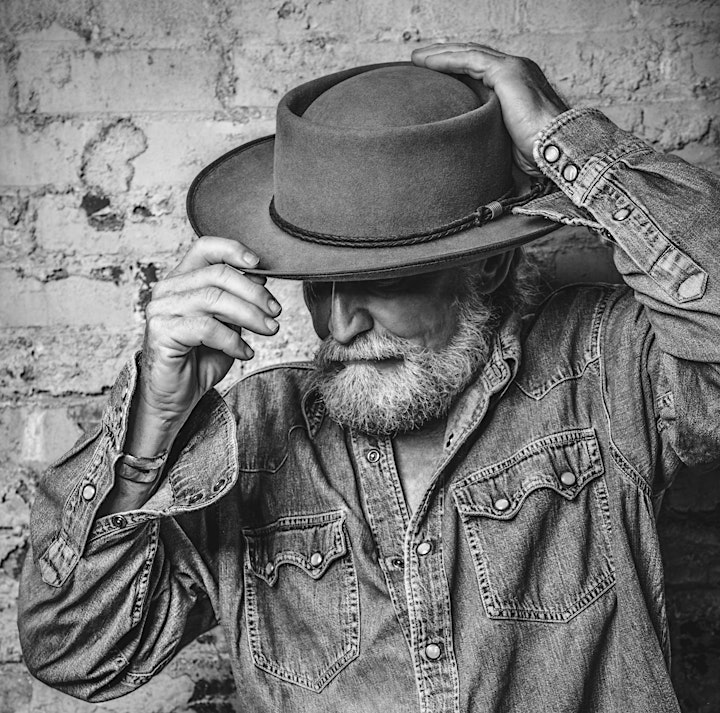 STEPHEN JENKINSON, MTS, MSW is an activist, worker, author, and farmer.
He is the founder of the Orphan Wisdom School in Tramore, Canada and the author of several books, including Come of Age: The Case for Elderhood in a Time of Trouble (2018). and Money and the Soul's Desires (2002). There are two more in the works: A Generation's Worth and one he working on now (on Matrimony). His published books (paperback and audiobooks)as well as live-recorded teachings can be purchased at orphanwisdom.com.
Books: While not required reading, this livestream Q/A session orbits around his award-winning book (2015):
Die Wise: A Manifesto for Sanity and Soul
In 2015, he created Nights of Grief & Mystery with Canadian singer-songwriter Gregory Hoskins. As a Duo, and at times with a 5-piece band, they mount international tours and have released three albums, most recently DARK ROADS and ROUGH GODS.
To learn more about their next tour or to become a host click here.
Date and time
Location
Refund policy