Event Information
Refund policy
Contact the organizer to request a refund.
Eventbrite's fee is nonrefundable.
A livestream talk with Stephen Jenkinson.
About this event
Die Wise, While There is Still Such a Thing as Wisdom
This is not a training, not a qualification, not something you might get for yourself instead of the standard schooling.
This is for anyone in the death trade, as worker or patient, now or in the time that's been or in the time to come. It is for anyone who'll fail to live forever. It is also for anyone haunted by the recurring murmur in the mind that says: There's got to be another way – a wiser way – to do this.
There is.
A good death is everyone's right.​ ​The idea makes no sense in a culture that doesn't believe in dying at all.​ ​Grief is the radical etiquette needed by a death phobic, grief illiterate time.​ ​From a young age we see around us that grief is mostly an affliction, a misery that intrudes into the life we deserve, a rupture of the natural order of things, a trauma that we need coping and management and five stages and twelve steps to get over.
Here's the revolution: What if grief is a skill, in the same way that love is a skill, something that must be learned and cultivated and taught? What if grief is the natural order of things, a way of loving life anyway?
Though addicted to security, comfort and managing uncertainty, this culture could learn to honour, teach and live grief as a skill, as vital to its personal, community and spiritual life as the skill of loving. In a time like ours, grieving is a subversive act. Dying can be – and must be – the fullest expression and incarnation of what you've learned by living.
How you die is the proving ground, the cradle, and the grave for every conviction you may have about justice and mercy, about the meaning of life, about what love should look like and what it should do.
Ticket options:
Tickets are available for individual evenings, or as a discounted package for all four. There are bound to be recurrences and linkages between each night, but they will stand alone and participation in previous nights is not required or assumed.
Individual tickets are $19.95 CAD ($79.80 when all four are purchased separately). When purchased together in the four-talk bundle, the cost is $69.95 CAD.
Important Details:
This is a livestream talk. Ticket holders will be invited to submit questions in advance through an online form. These questions will be read and considered, and a selection of them will be asked of Stephen Jenkinson by a small in house audience. A live-from-the-floor video will be streamed to ticket holders using Zoom. Further details, links, question form, etc. will be sent to all ticket holders in a confirmation email. Be sure to scroll down to the bottom of that email to see the links.
A technical note:
You've had a ton of "content" rammed your way these last months with just about every presenter tricked out in the latest broadcasting trinketry. That's done something to expectations. This winter, health considerations are obliging me southwards. And so, this series will be conducted across iffy wiring, rural internet reliability -- not the high voltage and velocity that is becoming common place in the metropolitan centres. This series is about ideas, not production values; citizenship, not cyberspace.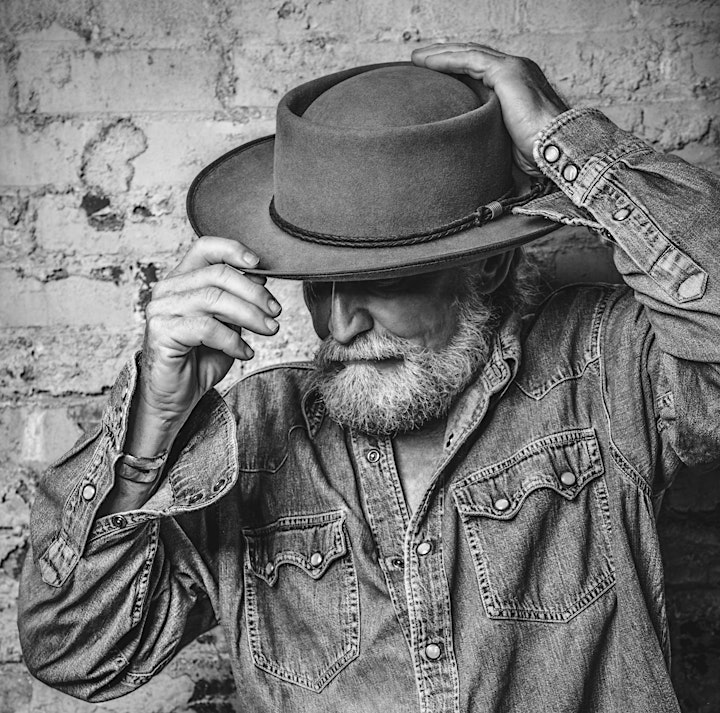 STEPHEN JENKINSON, MTS, MSW is an activist, teacher, author, and farmer. He is the founder of the Orphan Wisdom School in Tramore, Canada and the author of four books, including Die Wise: A Manifesto for Sanity and Soul, the award-winning book about grief and dying, and the great love of life. In 2015, he created Nights of Grief & Mystery with Canadian singer-songwriter Gregory Hoskins. With a 5-piece band, they have mounted international tours and released three albums, most recently DARK ROADS and ROUGH GODS. To learn more about Stephen's work visit: orphanwisdom.com
Books:
This talk will touch on many things Stephen has written in his award winning book, Die Wise: The Manifesto for Sanity and Soul. Book trailer below. Click here to order a copy of the book (paperback or audio book).
Date and time
Location
Refund policy
Contact the organizer to request a refund.
Eventbrite's fee is nonrefundable.
Organizer of Die Wise, While There is Still Such a Thing as Wisdom (livestream)