Description
Dieta Keto, si o no?
Ana Bravo es una impulsora de la salud y el bienestar - mamá de dos, dedicada completamente a la búsqueda del balance perfecto entre la salud y la nutrición para su familia. Asesora Certificada en Salud y Nutrición™. Ana los invita a acompañarla en el análisis y explicación de la tan escuchada - Dieta Keto - despejará algunos mitos que hay alrededor de ella y su adecuación para vegetarianos. Trae tus preguntas y llévate nuevas ideas y herramientas para crear tu propio camino hacia el bienestar.
En esta sesión aprenderás:
Los principios de la dieta Keto

Los grandes mitos alrededor de ella

Cómo seguir una dieta Keto como vegetariano.
* Presentado en español
---
Acerca de Ana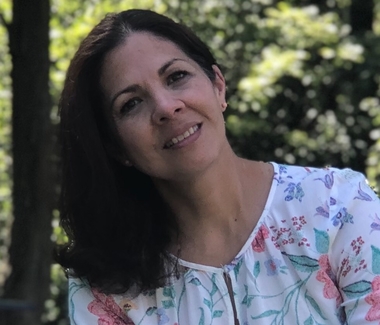 Ana Bravo es Asesora Certificada en Nutrición y Bienestar por CAIN (Canadian Association of Integrative Nutrition). Certificado en panadería y pastelería, con más de 10 años de experiencia en repostería baja en carbohidratos. Certificado en Health Coaching por Nutraphoria School.
---
What is Sous les projecteurs?
We know that staying up to date on today's big ideas and tomorrow's big trends is a job in and of itself.
As the world's first working, learning and growing store – we are excited to introducing Sous les projecteurs: a new community gathering and learning space. Sous les projecteurs will engage communities with knowledgeable experts to both inspire, inform, motivate and educate.
Sous les projecteurs is a space accessible to persons that use mobility devices. We encourage people from all backgrounds to participate in our public programming