Event Information
Refund Policy
Contact the organizer to request a refund.
Eventbrite's fee is nonrefundable.
Different Minds Academy, Children's Online Zoom Workshop
About this Event
Different Minds Academy is proudly supported by the AMES Family Foundation and the University of Victoria, Psychology Department. This online education program was designed from the ground up to empathically nurture children and youth who are brave in spirit, bold with ideas, and caring of heart! Under the watchful guidance of Professor, Jim Tanaka (UVic, Cognitive Psychology), we have a acquired a decade of experience specializing in science-based educational outreach to neurodiverse and autistic children & youth. Formally we were the Centre for Autism, Research, and Technology that organized summer Face Camps, Face Camp Academy, Authors with Autism, Autism's Own, and other successful neurodiverse outreach initiatives.
We listen as we learn. Therefore, we focus on welcoming each child's unique voice, vision, competency set, and sense of innovating the future. Our host, Briana McLean, is a gifted teacher who will guide each participant gracefully through each presenter activity with riddles to solve along the way. Our presenters include dancer Galit Friedlander (see Pharrell William's Happy Video, 36:05 ), fun and funny magician Ben Rose, local science-wonder woman Heather Mitchell, and the brilliant and soul-saving yoga & mindfulness teacher Cara Calibaba!
This academy is not for passive viewing. There are breakout rooms for person-to-person activities for "learning, growing, and sharing" (our motto) after each interactive performance. Volunteering, as giving back, is part of our psychological ethics of benevolence. And we have some of the most benevolent UVic student volunteers you could ever imagine to act as "pair buddies" to help each child fully participate. To be matched with a buddy, please fill out our full registration form.
Our team receives ongoing diversity training grounded in Indigenized Principles of Knowing to expand our psychological ethics (APA) into fuller inclusivity through wholistic envisioning (peace psychology). Security measures include required all staff and volunteers to have police checks and only allowing participants that can verify being a child or youth by having a video camera enabled. Parents and guardians are welcome to join in with their children.
Isn't it about time that educators focus on nurturing those who boldly think differently and give hope to our next generations as they tackle significant global challenges such as social equity, ecology conservation, and the realization of each individual's human potential and and place of wellbeing?
Class will be on Sunday 11 AM - 1 PM, November 15th. More classes will be held on November 1st & November 29th, 2020.
Ages: 5 - 18 years.
Yes, you are welcome to attend!
Please learn more at our Different Minds Academy website or at our FaceBook page.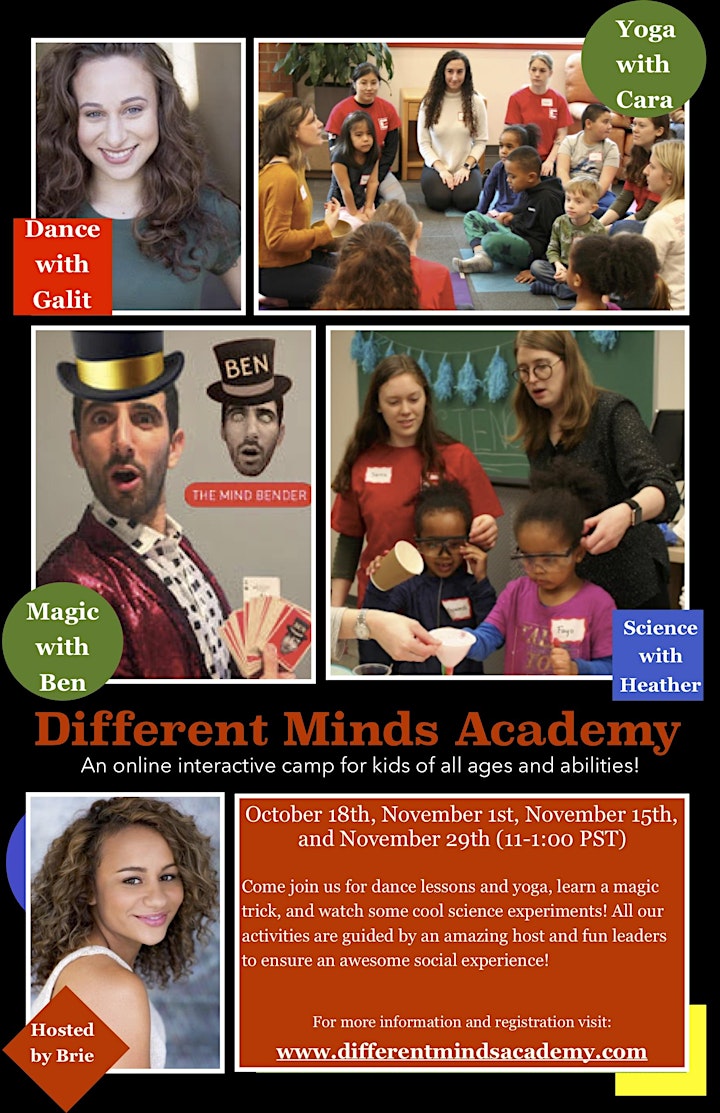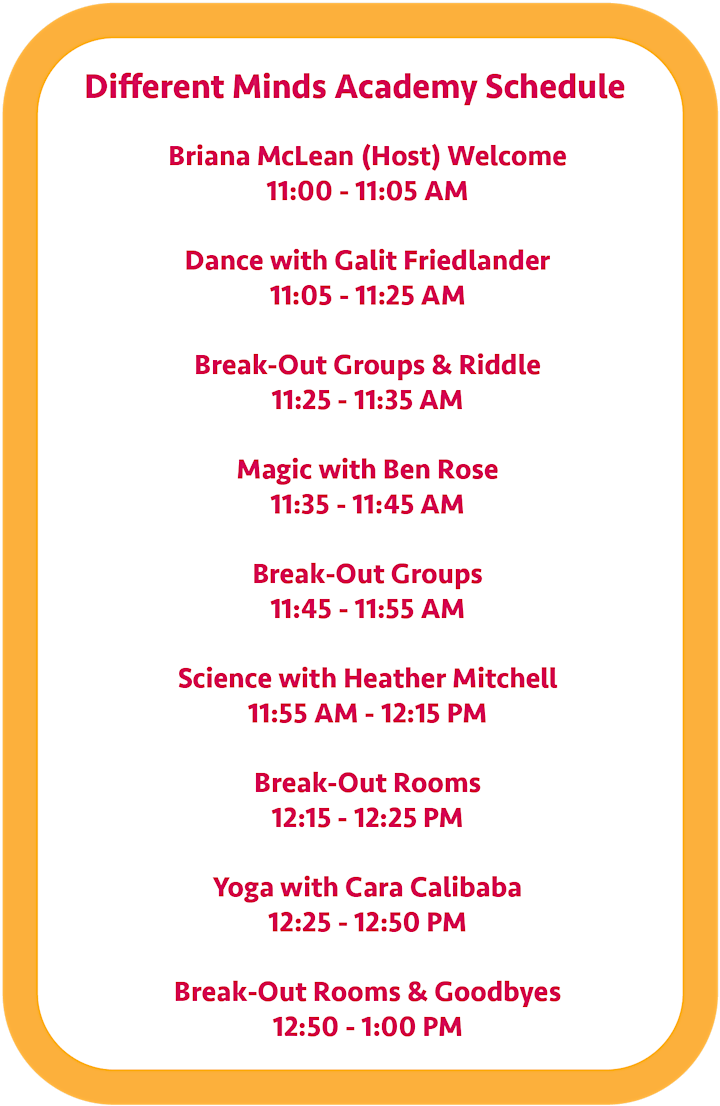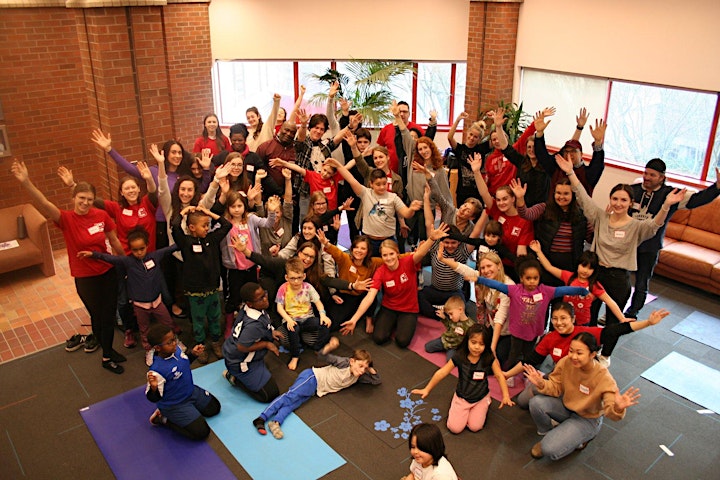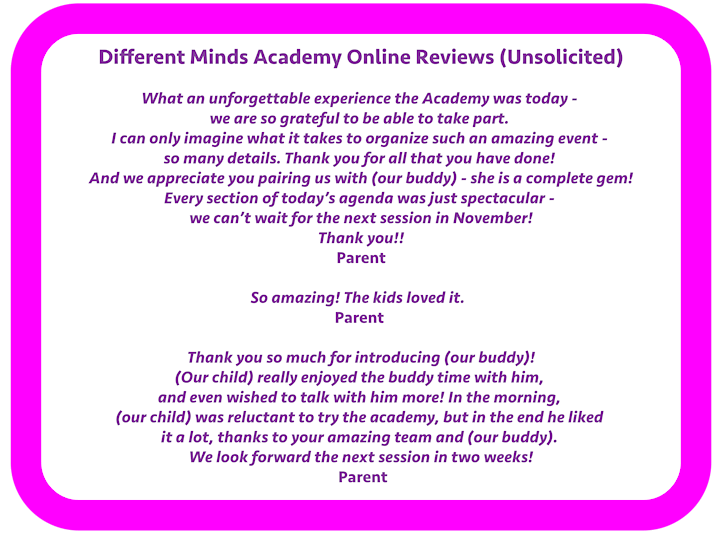 Date and Time
Location
Refund Policy
Contact the organizer to request a refund.
Eventbrite's fee is nonrefundable.