About this Event
The Digital Camera Fundamentals Workshop is a 4 hour information-packed session that gets you up to speed with your DSLR/mirrorless camera quickly and efficiently! This entry level workshop will include both theory as well as practical application of these techniques. This workshop is hands-on and fully immersive and students are encouraged to ask questions throughout the session.
Who Is This Workshop For and How Does it Run?
This workshop is for DSLR/mirrorless photographers who want to learn how to use the more advanced features of the camera rather than just the automatic modes.During the session you will have lots of opportunity to use your camera and put your photography skills to work. Time will also be given for questions and individual attention will be given to assure everyone understands the functions of their camera and the principles being taught.
PLEASE NOTE: Due to this event being held outdoors, the date of this workshop is subject to change in the event of rain.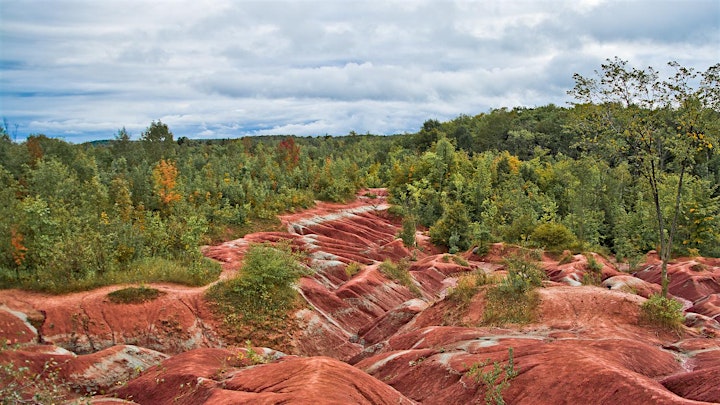 What Will You Learn?
The Digital Camera Fundamentals Workshop is comprised of the following topics:
• Getting out of the Automatic (Green Square) mode
• The exposure triangle
• Shooting RAW vs. JPEG - Pros & Cons
• Aperture - f/stops and depth of field explained
• Shutter Speed - Freezing action and slowing movement
• ISO - Settings for reducing camera shake in low light
• Discussion of lenses and which ones are best for which situation
• When to use Manual Mode for more creative flexibility
• Setting White Balance properly
• Histograms - how to read them and when to use them
• Exposure Compensation
… and much much more.
What Do You Need to Bring to the Workshop?
• DSLR/Mirrorless Camera & Lens(es)
• Fully charged batteries
• Freshly formatted memory cards
• Tripods are optional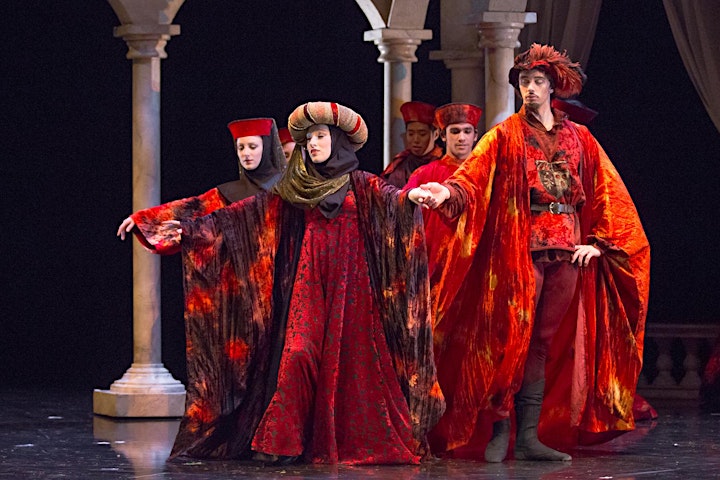 Added Bonus Material:
"Digital Camera Fundamentals - Getting Creative with Your Camera" E-Book
This workshop includes a 31 page e-book entitled "Digital Camera Fundamentals - Getting Creative with Your Camera" in PDF format which you can download to your mobile device or computer. The e-book can be read with free Adobe Acrobat Reader software.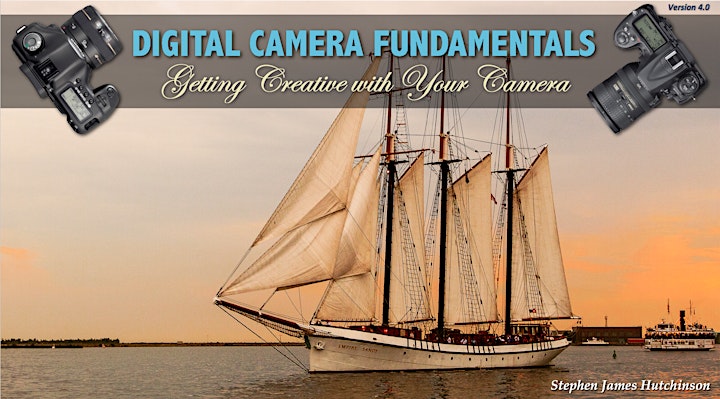 WHAT STUDENTS HAD TO SAY ABOUT THIS WORKSHOP...
"Fantastic! Got more than out of the workshop than I ever hope for. Stephen you are great instructor and host. I will be signing up for your other workshops once I get some photo taking under my belt."
- Olga
"Incredibly helpful. I have a much better grasp of my equipment and the techniques for the type of photography I'm interested in. Stephen's help was really valuable to me and I appreciated his patience." - Tiffany James
"Great workshop. I liked the fact that it was interactive and a small group. This lets us asked the questions that were relevant to us. Stephen was very knowledgeable and knows his trade. It took away a lot of the mysteries of my camera as to why some pictures come out the way they do." - Tom W.
"I really enjoyed this workshop and would recommend it highly. The information provided was very clear and helpful, and the "hands on" aspect made a huge difference, as did going out on the street to take photos afterwards. Stephen was very patient and gave great pointers on how to take better shots. I do believe my "Fear of f Stops" is a thing of the past!" - Corrie G.