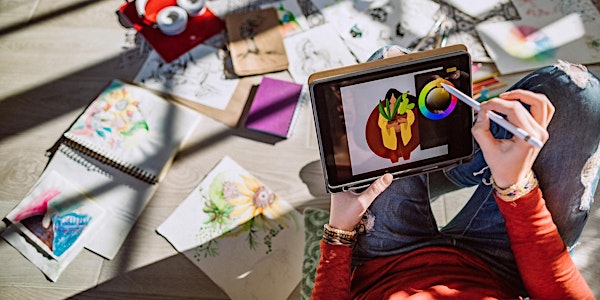 Digital Cartooning: Character Design Concepts and Techniques
A quick guide to the methods, tools & techniques used to create and design a cartoon character using ProCreate with cartoonist Jeff Wilson.
About this event
Join cartoonist and illustrator Jeff Wilson as he takes you through the process of designing and creating cartoon characters using ProCreate software on iPads. Topics include using the Apple Pencil, creative brainstorming for characters, character design and traits, colour design and exporting your image. No experience required and perfect for ages 8+.
Recommended Age: Ages 8+
No equipment required to view the webinar - an iPad or Tablet is recommended.
Software used: Procreate for iPad/Tablet.
Learn from Grey Highlands based cartoonist and animator Jeff Wilson.
Brought to you by The Creator Space Mobile Digital Arts Lab, in partnership with The Blue Mountains Public Library, the Collingwood Public Library and the Wasaga Beach Public Library
We gratefully acknowledge the support of the Canada Council for the Arts | Conseil des arts du Canada. Nous remercions le Conseil des arts du Canada de son soutien: https://canadacouncil.ca/
#BringingTheArtsToLife #LArtAuCoeurDeNosVies
Organizer of Digital Cartooning: Character Design Concepts and Techniques