About this Event
Perfect for budding tech enthusiasts!
Digital Discovery Camp is a one-of-a-kind camp experience for youth ages 8-12 to learn more about digital technology and the unique career opportunities that exist in Nova Scotia's fastest-growing sector. Provided by Digital Nova Scotia and The Discovery Centre, this camp will immerse your tech enthusiast in hands-on activities and digital exploration. Campers will be encouraged to embrace a spirit of innovation, engaging in robotics, coding, 3D printing and more.
Led by local industry members, campers will have an opportunity to connect with local leading companies, gaining an inside look at the amazing digital technologies industry in Nova Scotia.
Please make sure to send your camper with:
Sneakers
Snacks
Packed lunch
Water bottle
This camp was made possible with support from our Epic Gigabyte Sponsor, Redspace and brought to your community by our local sponsors, the Acadia Entrepreneurship Centre and the Valley Regional Enterprise Network.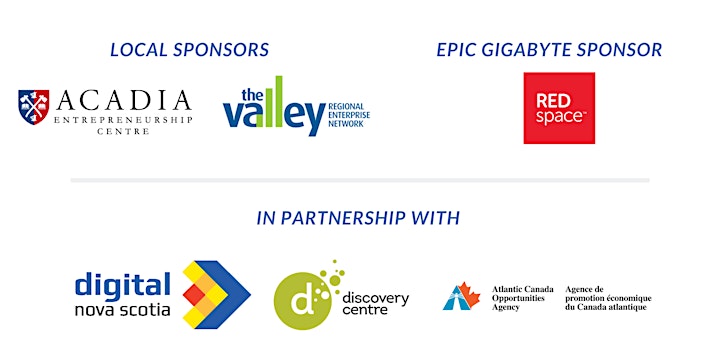 Date and Time:
Friday, Jan. 31st | 9:00am - 3:30pm
Saturday, Feb. 1st | 9:00am - 3:30pm
Location:
The top floor of Patterson Hall, 24 University Ave, Acadia University, Wolfville NS
Additional information
Camper registration forms will be emailed out and must be filled out and submitted to complete registration.
If your child is no longer able to attend camp, please notify us at info@digitalnovascotia.com so we are able to offer the spot to another child, thank you.