Digital Health Start-Ups, 2023 edition
Join us for a lively discussion with a variety of noteworthy start-ups in digital health. What are the trends? What are the challenges?
Refund Policy
Refunds up to 1 day before event
About this event
Hosted By: The Sandra Rotman Centre for Health Sector Strategy
The Sandra Rotman Centre for Health Sector Strategy is a research, education and policy centre aimed at generating insights for governments, organizations and other key stakeholders facing complex healthcare challenges.
Sponsored By: The Global Executive MBA for Healthcare and the Life Sciences
Driving excellence in healthcare and the life sciences.
Gain the leadership edge you need for an industry where the frontiers are always advancing. Designed for working professionals, and offered by one of the world's pre-eminent universities, this program will transform the way you think, lead, and drive innovation internationally. It is an intensive 18-month journey that immerses you in key healthcare clusters around the world.
Topic: Digital Health Start-Ups, 2023 edition
Event Synopsis:
Join us for a lively discussion with a variety of noteworthy start-ups in digital health. What are the trends? What are the challenges? What is their strategy to succeed?
Duncan Duncan MacIntyre , Founder and CEO, ISBRG Corporation
Duncan is the founder and CEO of ISBRG Corporation, a Toronto-based data analytics company with proprietary intellectual property and know-how. ISBRG has developed the 'SpotLight© Technology Platform', leveraging advancements in spectroscopy and Ai. The first product from this Platform, SpotLight-19©, has been proven in clinical trials to be more accurate than most antigen tests approved for use in the detection of asymptomatic Covid-19 infection. SpotLight-19©, a non-invasive 30-second test, that costs $1 per test, and involves no consumable (antigen tests are considered hazardous waste), was submitted to Health Canada for commercial use approval on April 6, 2022.
Duncan has held several international executive appointments including President of Canada and Latin America for mining technology giant Orica (Toronto and Sao Paulo), Vice President International of the NutraSweet Company (Chicago), and founding President and CEO of Excellence Canada (Ottawa).
Duncan's past public service appointments include: NSERC's (Natural Sciences and Engineering Research Council) Ontario Advisory Committee, the National Governance Committee of the CNIB, the Board of Directors of the Mississauga Halton Local Health Integrated Network, a member of the Expansion Committee of the Milton General Hospital, and co-Chair of the L'Arche Foundation of Canada. Duncan is the co-author of more than 30 USA Patents related to blood monitoring (many owned or licensed to Medtronic, Google and Siemens).
Duncan has a Bachelor of Science degree from St. Francis Xavier University and an MBA from St. Mary's University. Duncan is a former member of the Board of Governors of St. Mary's University, St. Francis Xavier University and Cape Breton University.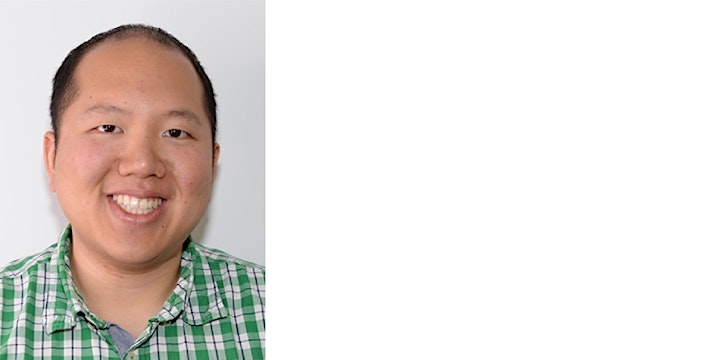 Joshua Liu, Co-founder/CEO of SeamlessMD
Dr. Joshua Liu is a physician turned digital health entrepreneur, and co-founder/CEO of SeamlessMD – a Digital Patient Engagement and Remote Monitoring platform used by health systems to engage, monitor and stay connected with patients across healthcare journeys.
During his medical training, Dr. Liu co-led a research project at the University Health Network on hospital readmissions. As a result, Dr. Liu was inspired to develop technology to help providers engage and monitor patients to prevent adverse outcomes such as a readmission - which ultimately led to him co-founding SeamlessMD in 2012.
An advocate for healthcare innovation, Dr. Liu has served as Chair of the Canadian Medical Association's Joule Innovation Council and on the Advisory Group to the Office of the Chief Health Innovation Strategist for the Ontario Ministry of Health. Dr. Liu has also served on the Shad Valley Board of Directors and as a Startup Advisor to Northeastern University. He frequently speaks at industry events hosted by Epic, Forbes, TEDx and university faculties of medicine about the latest advancements in digital health, trends in digital transformation, digital care journeys, the rise of consumerism in healthcare, digital patient engagement trends, and strategies for optimizing the patient experience.
He is a CHIME Foundation member and hosts The Digital Patient rated in 2022 as one of the top 30 best digital health podcasts. On a weekly basis, Dr. Liu gets together with healthcare, technology, and innovation leaders to discuss the latest advancements in digital health, trends in digital transformation, and strategies for optimizing the patient experience.
Dr. Liu has received numerous honours, including being named Digital Health Executive of the Year by Digital Health Canada, Forbes 30 Under 30 in Science and Healthcare, Canadian Top 20 Under 20, TD Canada Trust Scholar, Creative Destruction Lab Alumn and The Next 36 Alumn. Dr. Liu holds a MD from the University of Toronto and a BSc from York University.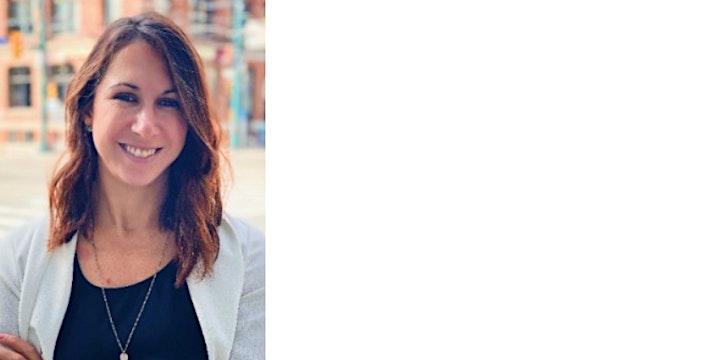 Christy Prada, CEO at Future Fertility
Christy is the CEO at Future Fertility, a Toronto based AI company focused on closing critical information gaps in the fertility journey. She has a track record as a builder, spending her career creating and guiding high-performing teams across a range of fields, including developing and scaling new models for commercial growth at start-ups. Prior to Future Fertility, Christy was the VP Business Development at Maple, Canada's leading virtual care provider. Joining as the third employee, Christy spent over 4 years scaling the team and commercial business, creating and leading the go-to-market strategy and execution for the B2B business. Christy is also an investor as a limited partner with the Women's Equity Lab, Toronto Chapter, investing in early stage women-led ventures. With this experience combined with her passion for finding innovative solutions to the world's toughest healthcare challenges, Christy leads the Future Fertility team in its mission to empower fertility doctors, specialists, and patients with advanced AI-driven insights globally.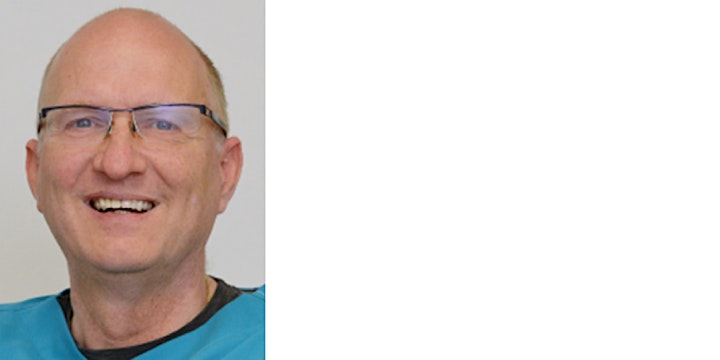 Keith Thompson, Chief Medical Officer of Nuralogix
Dr. Thompson is a London Ontario based family physician, graduate of the Schulich School of Medicine and Dentistry at Western University and awarded Fellowship Canadian College Family Practice in 2005. Chief Medical Officer for Nuralogix. He is Board Certified Medical Affairs specialist.
He is Adjunct Faculty Professor with both the departments of Family Medicine and Institute for Earth and Space Exploration at Western University in London Ontario. He also serves at Western as Co-investigator on 2 virtual care studies and is Medical Mentor for the Medical Innovation Fellowship program at WORLDiscoveries.
He was one of the initial Canadian Physicians hired to consult with the Teladoc/BestDoctors Canada start-up team in February of 2018 and worked as CMO for iTelemed- a telemedicine startup in London Ontario, prior to his recent appointment with Nuralogix.
He is a current working Group member lead for IEEE SA telehealth Industry Connections, IEEE New Jersey Coast SIGHT(special interest Group for Humanitarian technology) program Member, Ehealth WG executive member World Congress of Family Doctors (WONCA), member of Association for Corporate Growth Toronto Chapter, member C.D. Howe Institute and Advisory Board Member for Health Technologies Without Borders.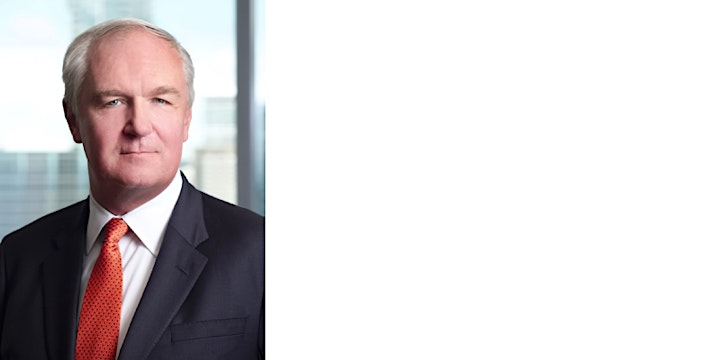 Moderator: Will Falk has spent over 25 years as a strategist and advisor in New York and Toronto, advising top academic centres, governments, and innovative companies in healthcare. Currently he is an Executive-in-Residence at the Rotman School of Management at the University of Toronto and a Senior Fellow at the CD Howe Institute. Mr. Falk is interested in the impacts of technological change on health systems and their governance and payment mechanisms. He works with several innovative enterprises on digital health and software development including as an Innovation Fellow at Women's College Hospital Institute for Health System Solutions and Virtual Care. He has been a Board Director or Advisor for more than a dozen enterprises including local and national charities, startups, health systems and publicly listed companies. Will received his B.Sc. from the University of Toronto (Trinity College) and an M.P.P.M. from Yale University's School of Management where he was later a Visiting Research Fellow.
Event Logistics:
This event is available to attend via livestream only.
Questions: rotman.SRCHealth@rotman.utoronto.ca