Digital Marketing 101 - 7 Steps to Getting Started
Description
Are you an entrepreneur or small business owner who wants to develop a digital marketing plan to start or grow your business? Do you want to make sure the time you spend on social media gives you the best return on investment?
---
This seminar will give attendees a basic overview of key aspects of digital marketing. With a simple seven-step process, attendees will learn how to develop an online strategy that is agile and effective in supporting entrepreneurial success in today's fast-paced, always evolving digital environment.
The presentation will include best practices on how to leverage digital channels (e.g. website, social media, and email marketing), tips on creating great content, and ways to monitor and measure performance.
6:30-6:45 - Registration
6:45-7:30 - Digital Marketing Presentation - Laura Dunkley
7:30-8:00 - "Ask the Expert" Tips on Working with a Digital Marketing Agency - Neil Persaud
8:00-8:30 - Q&A & Networking
Location
Central Library, Mississauga - Noel Ryan Auditorium (Main Floor - behind parking elevators)
Presenters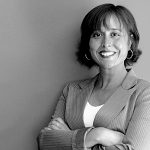 Laura Dunkley, Digital Marketing Consultant, Mississauga Business Enterprise Centre.
Laura has spent over 20 years as an entrepreneur. After selling her retail business in 2008, Laura has been working as an independent communications consultant before joining the team at MBEC in 2017. Offering her extensive knowledge and expertise in the area of social media, digital marketing, and public relations, Laura has helped numerous entrepreneurs and small business owners develop communication strategies.
Twitter @lauraldunkley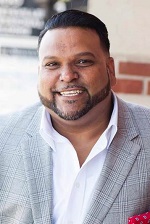 Neil Persaud is a Digital Strategist and Business Development Wizard with more than 20+ years of integrated marketing experience. He is currently the Business Development Manager, at Candybox Marketing (an award winning, digital marketing agency located in Mississauga) Neil helps clients across many verticals with their digital marketing campaigns and strategies.
Twitter- @NeilPersaud76 Instagram- @persaudneil LinkedIn- @NeilPersaud76 Facebook- @Neil.Persaud.76
Event Organizer
Mississauga Business Enterprise Centre (MBEC), Economic Development, Small Business & Entrepreneurship Division, City of Mississauga, is your central source for small business information, resources and guidance. mississauga.ca/mbec 905-615-4460 mbec@mississauga.ca
@MississaugaEDO - Twitter | LinkedIn | Facebook