Description
In this two-part online workshop, small business owners will learn how to take their digital marketing beyond the basics.
During this session, you will develop a deeper understanding of online marketing strategies and best practices to build your online brand, such as how to leverage email marketing, social media, your website, digital advertising and more.
Learn how to create a simple digital marketing plan from start-to-finish. Course materials will be provided, including templates, guides and resources.
It is recommended to have basic digital marketing knowledge and experience prior to attending this bootcamp.
Location: Online*
*After registering, you will receive information by email about how to login to your live webinar sales course. This information will be sent to you before the start date of the event.
Date: Aug 5&12, 2020
Time: 10:00 am - 11:30 am
.
Location
Online (Webex)
Registration
Pre-registration is required prior to Aug 5, as this is a two-part series.
Webex login instructions and linke will be provided by email prior to this event. Contact laura.dunkley@mississauga.ca if you have any questions.
Presented by Laura Dunkley, Digital Marketing Consultant, Mississauga Business Enterprise Centre.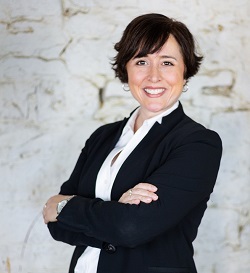 Laura has spent over 20 years as an entrepreneur. After selling her retail business in 2008, Laura worked as an independent communications consultant before joining the team at MBEC in 2017. Offering her extensive knowledge and expertise in the area of social media, digital marketing, and public relations, Laura has helped numerous entrepreneurs and small business owners develop communication strategies.
Twitter | Instagram | LinkedIn @lauraldunkley
Event Organizer
Mississauga Business Enterprise Centre (MBEC), Economic Development, Small Business & Entrepreneurship Division, City of Mississauga, is your central source for small business information, resources and guidance. mississauga.ca/mbec 905-615-4460 mbec@mississauga.ca
@MississaugaEDO - Twitter | LinkedIn | Facebook