Multiple Dates
Digital Marketing on a Shoestring Budget - SSMIC ICT Workshop
Description

Interested in making your marketing budget dollars stretch further? Our Camp Tech expert will teach you how to become more savvy using modern digital marketing techniques, all within a reasonable budget.
Choose one of the following sessions that best fits your schedule:
***SOLD OUT*** - Wednesday, October 12, 2016 from 6:00PM – 9:00PM (Doors open at 5:15PM for complimentary dinner)
OR

***SOLD OUT*** - Thursday, October 13, 2016 from 1:00PM – 4:00PM (Doors open at 12:15PM for complimentary lunch)
NOTE: Personal computers are not required for this workshop, but participants are welcome to bring one if preferred.
Please read on for more information about this workshop.
---
"Digital Marketing on a Shoestring Budget" – Presented by Camp Tech
You don't need a big budget to get noticed on the web - you just need creativity! Savvy business owners are turning to bootstrap marketing to amplify their message online, with very little marketing dollars. In this hands-on, beginner-level workshop lead by Camp Tech's own Marketing Manager Tara Wilkins, you'll learn the tricks and tools needed to effectively market your business online, on a shoestring budget.

Discover the right strategies for your online advertising, email marketing, social media marketing, and how to get featured in newspapers, magazines and blogs. Explore helpful tools and apps to streamline and automate your workload, and learn how to measure and track your efforts. You'll walk away with a handful of resources, templates you can reuse, and a long list of fun ideas you can try.
Outline / Agenda:
Digital Marketing Strategy - the importance of having a strategy, example template, what to include when creating your strategy

Website Strategy - choosing a platform, accessibility, being mobile-friendly
Amplifying Your Message - strategies and tactics to get free or cheap publicity (how to get featured in online news publications, blogs, advertorials, e-mail newsletters, etc.)
Demo activity - how to find someone's contact information and reach out for marketing/PR purposes
BREAK (10-15min)
Social Media - top tips for using social media to your organization's advantage, grows your presence, tips and tools to manage it
Hands-on activity (5-10 min) - Who's your target market?
Social Media ads and targeting your market (Facebook, Instagram, Twitter & LinkedIn)
Essential tips for Email Marketing, SEO & Analytics - when you're working with limited time/money, what do you focus on?
How to measure your efforts
---
About Our Speaker: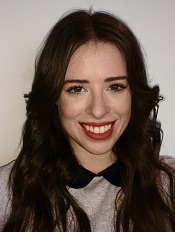 Tara oversees marketing and runs the day-to-day operations at Camp Tech. She is passionate about connecting people with learning resources and she believes that learning should be fun, non-intimidating and hands-on, especially when it comes to technology. When Tara is not at Camp Tech, you can find her curating events for The Makers Nation, fostering kitties with The Annex Cat Rescue and delivering workshops for the Toronto Youth Job Corps program at West Neighbourhood House.

---
Please note that each session is limited to 35 attendees.
For more information contact Angelo Pacione, ICT Sector Lead at 705-942-7927 ext. 3148 or apacione@ssmic.com.
---
Proudly Supported by: