NCP and ACCEP invite you to the Digital Marketing Sector Information & Networking Event on August 11, 2021, from 11:00am-12:30pm via Zoom
About this event
Newcomer Centre of Peel (NCP) and the Active Career Connect & Engagement Project (ACCEP) are co-hosting a virtual event to provide newcomers with an inside look at the Digital Marketing sector with guest speakers:
Brent Kobayashi, President & Co-owner at Kobayashi + Zeitguys
Margaret 'MK' Kwan, Director of Operations at Art & Science
Joining our guest speakers will be two ACCEP alumni – Ceejay Udemezue, Account & Project Manager @ K+Z and Ravi Singanomi, Digital Project Manager (Intern) @ A&S
The speakers will share their experiences working in Digital Marketing, the skills necessary for the sector, and strategies for applying to and interviewing at digital marketing firms. Participants will have the opportunity to ask questions to learn more about this exciting field!
Kobayashi + Zeitguys is a design and marketing agency that provides creative direction, thought leadership, and user experience design for print, web, and digital media. They have created campaigns for clients such as Ryerson University, Ontario Architects Association and Toronto Public Library Foundation and they welcome projects that target the community, the environment, and that help make our world better.
Art & Science is a full-service digital marketing agency with a team of creative technologists who don't see art and science as two separate things. Their designers are as analytical as their coders, and their coders are as creative as their designers. They have more than ten years of history of creating digital experiences for clients such as ecobee, Starbucks, and the Toronto Biennial of Art, and have launched new brands designed from the ground up, helping new businesses get off the ground with proven customer-centric strategies.
Presenter Bios
Brent Kobayashi, President & Co-owner, Kobayashi + Zeitguys
For 25 years, Brent has helped clients improve their sales and marketing efforts while enhancing their brand image strategically and cost-effectively. He became obsessed with computers in Grade 9, lining up at 5 am to ensure he'd get to use the school's best equipment. Soon, he was training his Grade 10 and 11 computer teachers. Later, he'd teach computer skills to executives and professionals. At university, he set out to get a BBA but was more interested in his computer science electives. After founding his own IT firm, he began hiring designers, writers, and developers to create websites for his clients and discovered his passion, finding ways to help businesses grow. He loves producing results. Like the digital advertising campaign for a lawyer that grew her new client inquiries from two a week to two a day. Also, proving to another client that he could do the impossible: make a direct personal contact with 1000 dentists nearing retirement.
https://www.linkedin.com/in/brentonline/
Margaret 'MK' Kwan, Director of Operations, Art & Science
MK has been in the creative / tech / digital marketing industry for 13 years. Born in Hong Kong, settler in Canada growing up in Vancouver. She's been a Designer, Front-End Coder, Project Manager, Team Lead, and now in Operations. She loves understanding how things work, what motivates people, tackling all kinds of challenges head-on, coming up with solutions to make things better, more efficient, and effective, all the while staying human. In her role now, she is very involved in the hiring process at Art & Science and passionate about fostering a culture of diversity and inclusion at work which all begins at the initial stages of hiring and onboarding.
https://www.linkedin.com/in/margaretkwan/
THE EVENT WILL BE HELD VIA ZOOM. YOU WILL RECEIVE AN EMAIL WITH THE LINK TO THE EVENT ON AUGUST 10, 2021
If you have any questions regarding this event, please email Lina Varriano at lvarriano@ncpeel.ca
___________________________________________________________________________
The Newcomer Centre of Peel (NCP) and The Active Career Connect and Engagement Project (ACCEP) are happy to connect with you.
The Newcomer Centre of Peel (NCP)Labour Market Access for Newcomers to Canada (LMANC) program assists internationally trained professionals to find work in their field. Participants learn effective job search techniques, how to network and promote themselves in a variety of professional contexts, and how to better understand Canadian workplace culture.
For more information contact: lvarriano@ncpeel.ca
Website: https://www.ncpeel.ca/
The Active Career Connect and Engagement Project (ACCEP) helps Internationally Trained Professionals (ITPs) enter the Canadian Labour Market with individualized support to clients and a wage subsidy reimbursement for employers.
For more information contact: accep-toronto@success.bc.ca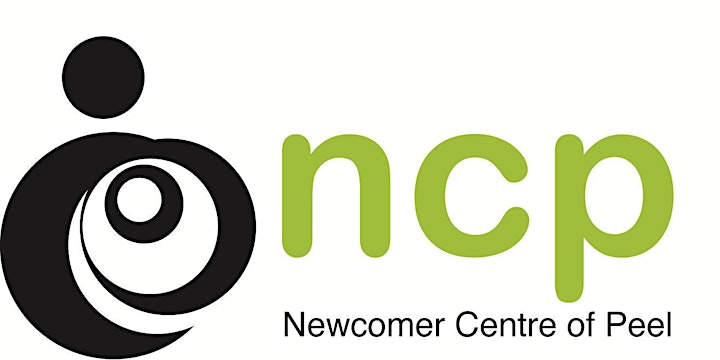 Organizer of Digital Marketing Sector Information & Networking Event
Newcomer Centre of Peel (NCP) is a multi-service charitable non-profit organization that assists the entire newcomer family in achieving settlement and integration within the Region of Peel. With experience and expertise in employability and business start-up and comprehensive settlement services, NCP offers culturally diverse and proactive results, addressing the needs of the newcomer population.
For more Information, visit www.ncpeel.ca