Description
This intensive one-day course is a great way to quickly boost your Digital Marketing Strategy IQ. It will provide you with an overview of the Canadian digital marketing landscape, an understanding of the primary tools in the digital marketer's toolbox, and easy-to-use frameworks for developing strategies and plans for your organization. The course cuts through the clutter of confusing digital jargon and buzzwords, and focuses on the strategic principles of digital marketing. The class size is limited to facilitate interactive activities, group discussion, and opportunities for networking. After taking this course, you will return to your organization with a stronger strategic grounding and greater level of confidence in digital marketing.
99.1% of past participants would recommend this course to others.
WHAT WILL I LEARN?
The course is designed for marketers and covers a broad range of digital marketing concepts in a highly interactive manner. We will start with an overview of the state of digital marketing today, followed by a review of digital marketing tools and techniques. We will then introduce a set of frameworks that can be used to pull these digital tactics together into integrated and measurable marketing strategies and plans. To end the day, we will apply our learning by working together to solve a real-world digital marketing brief from a 'guest client' visiting the class.
WHO SHOULD ATTEND?
This course is ideal for those looking to increase their overall level of knowledge and confidence in digital marketing. This includes people who have not had extensive exposure to digital marketing or have been out of the marketing field for a period of time. This also includes digital marketers who are starting out in their careers or have been specializing on a specific area of digital. Past participants include a broad mix of marketers from a variety of client-side, agency, start-up, and non-profit organizations.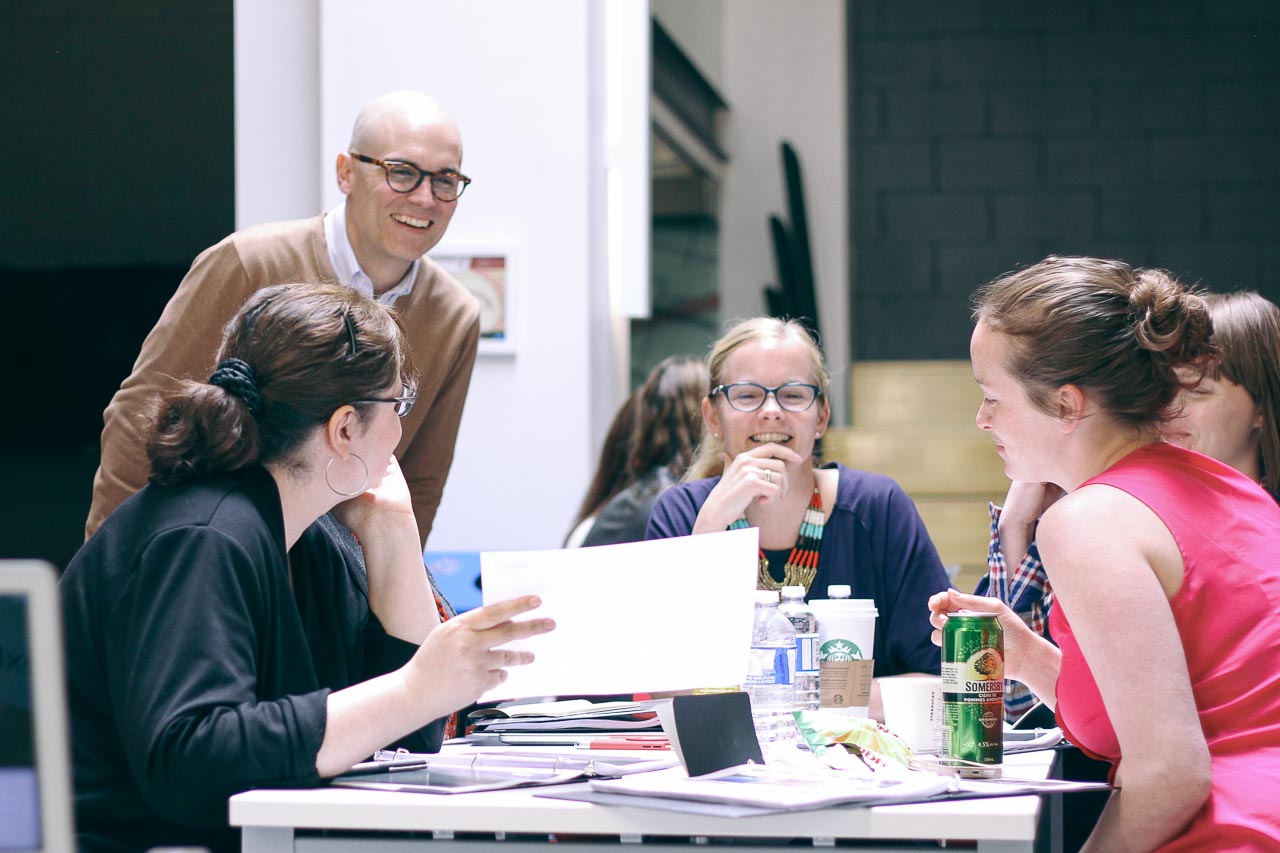 HOW WILL I BENEFIT?
After completing the course, you will have:
An up-to-date perspective of how the digital marketing landscape is evolving, with relevant Canadian data points

An understanding of the primary digital marketing tactics and techniques that should be considered for marketing planning, including best-in-class examples

A set of strategic tools and resources to use immediately in your organization to help make more effective digital marketing strategy decisions

A new group of peers to add to your professional network from the local marketing community

An increased sense of confidence in incorporating digital into your marketing strategy and plans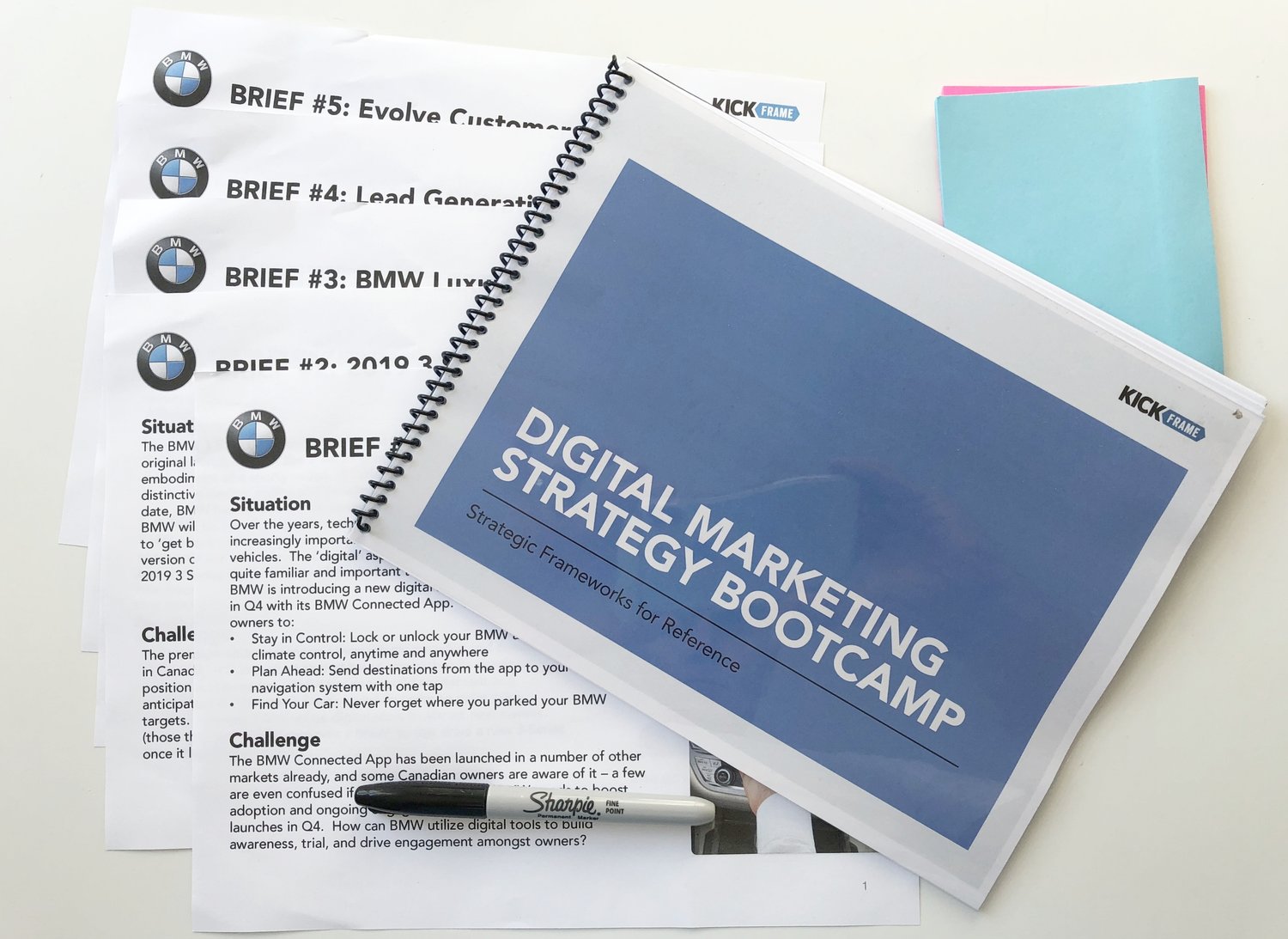 THE INSTRUCTOR
The course is designed and delivered by Tim Dolan, a Certified Training Practitioner (CTP) and Certified Facilitator (IAF) with 20 years of international digital marketing experience. Tim is a past instructor for the Digital Marketing Certificate Program for the Canadian Marketing Association and has delivered customized in-house training programs for organizations including Loblaw, McDonald's Canada, Scotiabank, ATB, Sid Lee, Habitat for Humanity Canada, AGI, TIFF, and the Toronto Symphony Orchestra. Tim is the founder of Kickframe, and has provided a wide range of digital strategy services to clients such as BMW, Nike, Nintendo, Vodafone, Virgin, Electronic Arts, Best Buy, Rogers, and BMO. He is also a regular contributor to industry publications, a judge at digital award shows, and a speaker at digital marketing conferences.
TESTIMONIALS
The Digital Marketing Strategy Bootcamp has been run 6 times in Toronto, and 99.1% of participants found that the content was interesting and relevant, and 99.1% found the instructor knowledgeable about the subject. All post-event surveys for Kickframe Training Events are posted online and unfiltered.
"He's a fantastic educator and facilitator who creates a dynamic and energetic environment that encourages people of all knowledge levels to succeed."
- Lara Skripitsky - Senior Director & Head of Digital, McDonald's Canada
"The experience of collaborating with Tim was fantastic, and the feedback from the participants was extremely positive."
- Michelle Read-Kulig - Senior Director, Digital Marketing, Loblaw Companies Limited
"Through a combination of training and consulting, Tim helped the TSO take a big leap forward in its digital transformation."
- David Postil - Vice President of Marketing, Toronto Symphony Orchestra
"Tim has an incredible teaching style that blends his knowledge and depth of experience of being at the genesis of Digital Marketing with his passion to teach others."
- Head of Canada SMB Channel Sales, Google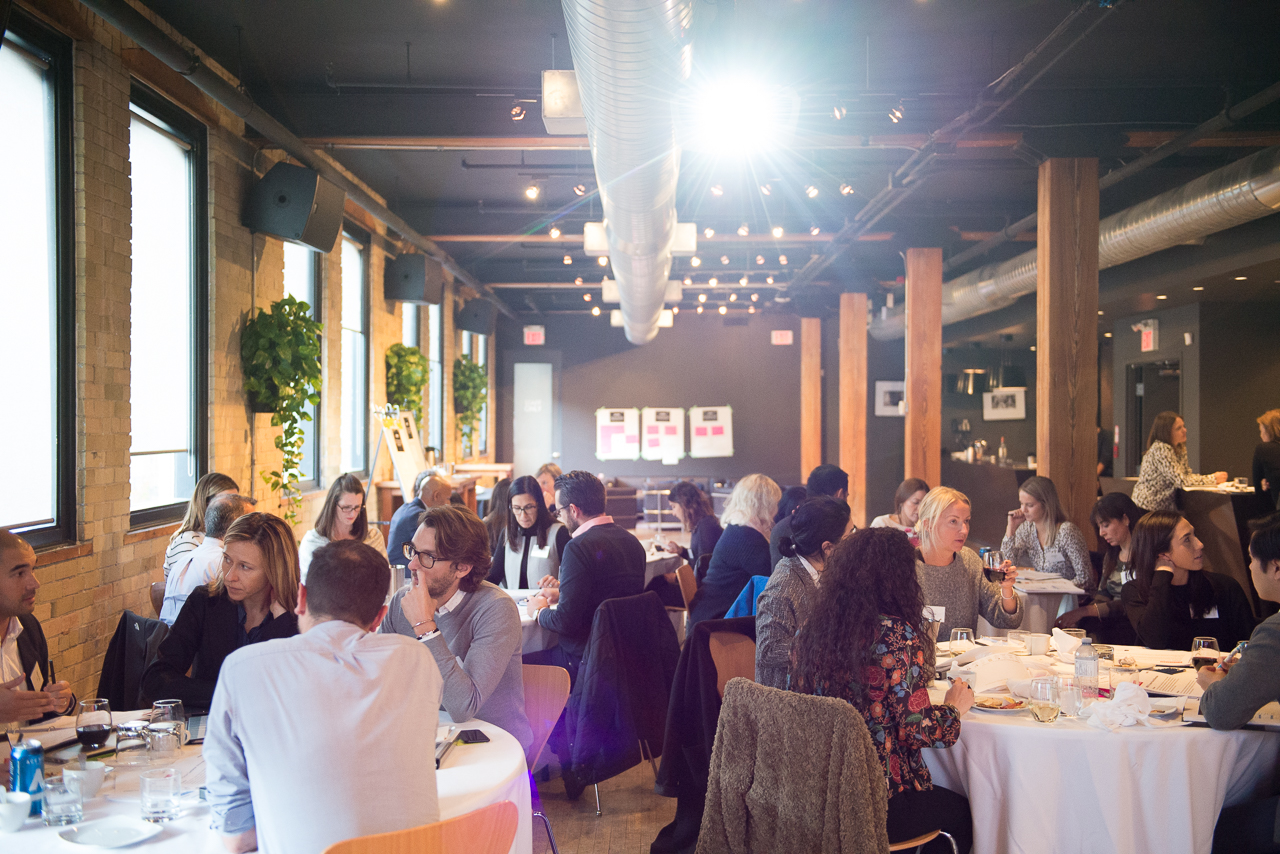 THE DETAILS
The class will be held in the Portland Room of The Spoke Club on King Street West. The total number of participants will be capped to a size that is small enough to get to know each other and large enough to collaborate within different groups. All participants will receive material prior to the class to prepare in advance, and a hard copy of all of the materials and exercises used throughout during the class. The Spoke Club kitchen will provide ample lunch, coffee, and refreshments throughout the day, and (of course) cocktails during our end-of-day group activity. Everything is included in the cost of your ticket.
GUARANTEES, TERMS & CONDITIONS
This workshop is backed by a 100% satisfaction guarantee as detailed in our Terms and Conditions.